Palm Sunday Fish Dish recipe: fish and broccoli casserole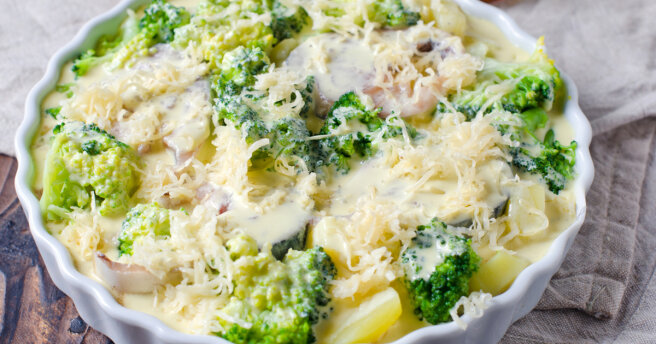 On the Palm Sunday holiday, which is celebrated in 2021 on April 25, Lent ceases to be too strict, and it is allowed to eat fish. Therefore, on this day you can treat yourself to a delicious treat, and MustHub offers you to prepare a delicious and flavorful fish dish-a fish casserole with broccoli and potatoes. See our step-by-step recipe. 
Fish casserole with broccoli
Ingredients:
Fish fillet-700 g
Broccoli — 300 g
Potatoes-300 g
Oregano — 1 tsp.
Pepper-to taste
Salt — to taste
Olive oil — 1 tbsp.
Greens — for decoration.
Cooking method
Wash the fish fillets, cut them into pieces, add salt, pepper and oregano.  Lightly fry on both sides in a frying pan.
Boil the potatoes and make a liquid puree out of them.
In lightly salted water, boil the broccoli for 2 minutes.
Spread vegetable oil in a deep baking dish. Put the first layer of fish, then mashed potatoes and top with broccoli.
Place in the preheated oven for 20 minutes and bake.
You can decorate the finished dish with herbs.