How to freeze zucchini so that they are as fresh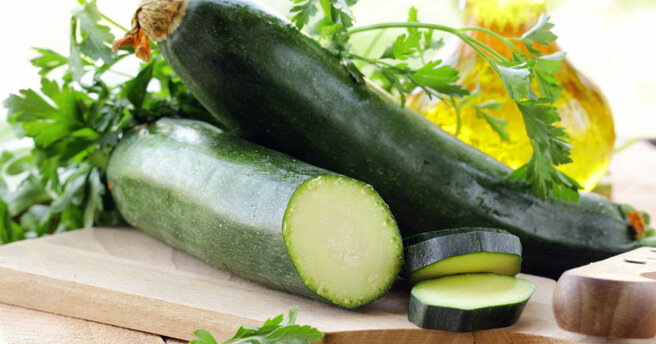 Zucchini is properly frozen, like many other vegetables, in raw form. It is believed that this way more useful substances will be preserved in them. But if you don't really like the taste and structure of raw zucchini after defrosting, try another way to freeze zucchini, suggested by MustHub.
In order for the frozen zucchini to retain its freshness and not be rubbery , it is necessary to blanch them for a few minutes beforehand (pour boiling water or steam in a closed container). This is just one of the stages of how to freeze zucchini so that they are not rubbery and mushy during cooking, but retain their freshness and juiciness.
Which zucchini are suitable for freezing for the winter?
It is best to choose young zucchini of a light shade, as well as squash. These vegetables have less water than zucchini, and after thawing and cooking, they remain almost as tender and fleshy.
How to freeze zucchini
Wash the zucchini, dry it and cut off the tails.
Cut the zucchini into small cubes of 1.5-2 cm in size.
Boil water in a saucepan. The amount of water should be such that it covers the zucchini.
Pour the chopped zucchini into boiling water and blanch for 3 minutes, stirring occasionally, so that all the pieces are dipped in water.
Pour the zucchini into a colander and leave the water to drain.
Cool the zucchini and pour them in small portions into bags or containers for storage in the freezer. To do this, it is convenient to use vacuum bags or plastic containers with lids.
Send the packed zucchini to the freezer for freezing.
What can I cook from frozen zucchini?
vegetable stews;
soups for adults and children;
casseroles;
caviar;
pancakes.