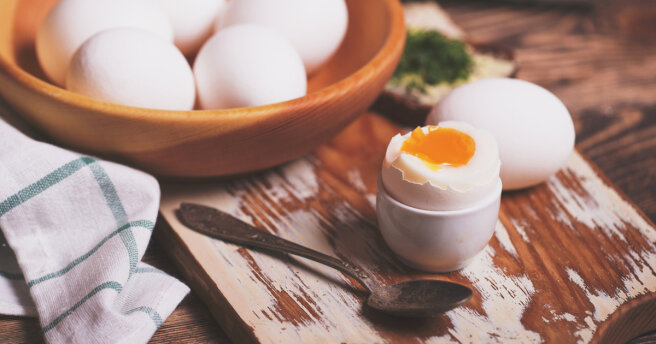 It is hardly possible to meet a person who does not regularly eat or at least did not try eggs. With the exception of people who are allergic to eggs, they are present in the diet of everyone in all kinds of their preparation. Everyone is used to the fact that chicken eggs are a very healthy and satisfying product. This is certainly true, but few people know in what quantities and how often you can eat eggs, so that instead of doing good, you do not harm your health.
MustHub will tell you how often you can eat eggs for adults and children, how chicken eggs differ from quail eggs, and how best to cook eggs so that they do as little harm as possible.
How often can I eat chicken eggs
On average, one chicken egg has 6-7 g of protein, 5 g of fat, 0.5 g of minerals and up to 400 mg of cholesterol, which is just a potential threat to the cardiovascular system.
High blood cholesterol increases the risk of heart attacks and strokes. The recommended daily dose of cholesterol is no more than 300 mg.
But is the cholesterol in eggs really that dangerous? Thanks to the amino acid present in the protein, cholesterol is neutralized, and as a result, much less of it enters the bloodstream.
Therefore, a healthy person may well eat 1-2 eggs a day, absolutely without thinking about their negative impact on the body. At the same time, all the cholesterol is only in the egg yolk, so if you want, you can use 1 egg with the yolk and 3 more proteins.
The use of different options for cooking eggs is only in the products that are added to them. Of course, scrambled eggs in butter with bacon will be less useful than toast with boiled egg and avocado or tomato.
How often can I eat quail eggs
As for quail eggs, they have much more advantages than chicken eggs.
First, due to their size, they are much faster to prepare.
The temperature of quails is higher than that of hens, so quail eggs are more resistant to all kinds of infections.
Quail eggs contain more vitamins and minerals. But unfortunately, they also have more cholesterol.
The recommended number of quail eggs per day is 4-6 for adults and 2-4 for children.
How often can I give my child eggs
Children can be given eggs from 8 months, starting with a small amount and gradually increasing the dose.
Up to 3 years, it is better not to give eggs in any form, except hard-boiled. Then the method of their preparation can be varied.
Quail eggs are better suited because of their content and size: a small, cute, speckled quail egg looks more appetizing to children than a chicken egg.