Celery for weight loss: benefits and recipes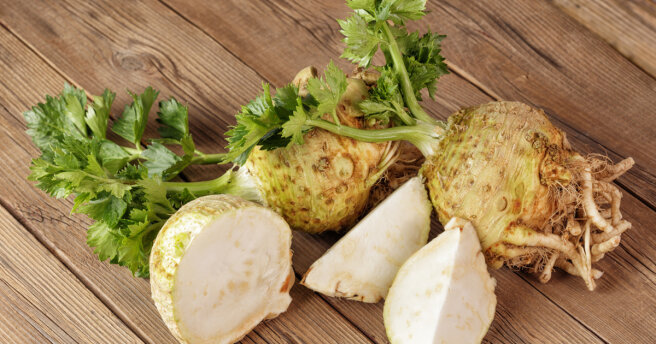 One of the most popular natural fat burners is celery. It is liked by many people who want to lose weight, for its ease of use, real results, taste and benefits. MustHub will tell you how to properly use celery to lose excess weight and improve your health.
What is the use of celery
This plant with bright green stems and a well-fed root is widely used in cooking. Thanks to its aroma, it perfectly complements salads, soups, meat and fish dishes, marinades, sauces. At the same time, celery is low in calories, so it does not harm the figure at all, but on the contrary, it is used for weight loss.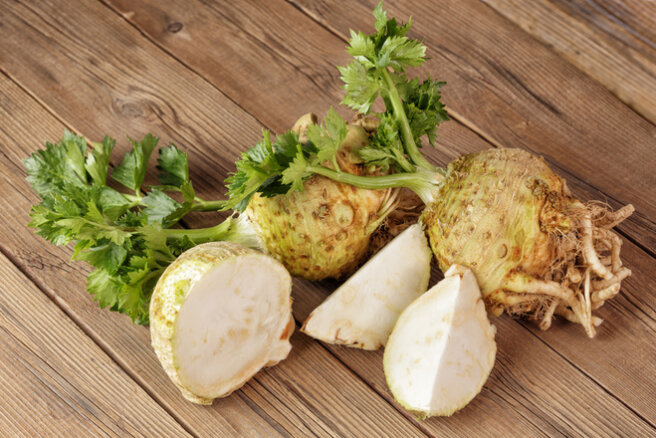 Celery contains many useful substances: zinc, potassium, calcium, phosphorus, iron, magnesium, vitamins of groups B, PP, E and A and essential oils.
The caloric content of celery is very low: 100 g of stems contains only 16 kcal., and 100 g of root – 42 kcal. In addition, it contains a lot of liquid and fiber, which give a feeling of satiety for a long time.
How celery affects health
This vegetable normalizes the digestive system, helping to break down fats. Therefore, celery is an excellent tool for weight loss. At the same time, dishes from it can be consumed during almost any diet.
The vegetable is also used in the menu of therapeutic diets for pancreatitis or diabetes. Celery stalks improve water-salt metabolism.
Celery acts as a mild diuretic and removes from the body not only toxins and excess water, but also uric acid. Therefore, the vegetable is often included in the diet for diseases of the urinary and reproductive system.
Celery increases the tone and efficiency, relieves fatigue, calms the nerves, improves sleep. Its leaves have a calming property, they are useful to use in a state of stress, as well as for neurological diseases.
Celery root stimulates mental activity, improves memory, relieves insomnia.
Celery contains proteins, vitamins, minerals and amino acids that protect the body's cells from the effects of free radicals, slows down the aging process.
The vegetable also has an antiseptic effect.
Celery recipes for weight loss
Celery Diet Soup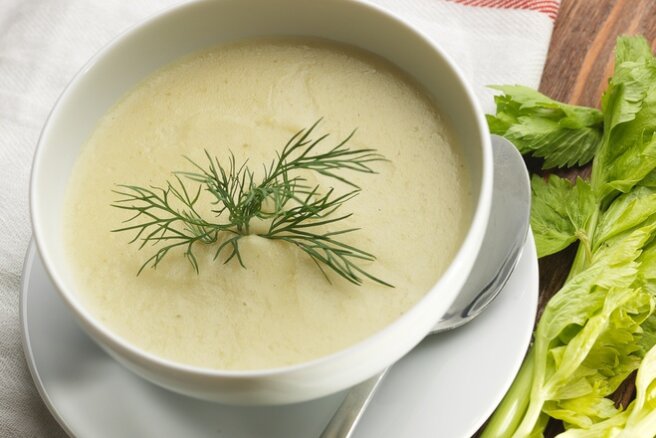 Ingredients:
300 g celery (root, stem and leaves),
500 g tomatoes,
500 g of cabbage,
300 g of onion,
2 pieces of green bell pepper,
spices to taste (bitter ground pepper, allspice, coriander),
a pinch of salt,
2 liters of water.
Preparation:
Wash all the vegetables, cut them into medium pieces.
Throw everything except the leaves into boiling water and cook for 10 minutes over high heat.
Turn down the heat, put the celery leaves in the soup and cook for another 10 minutes on low heat.
Add salt and spices to taste.
Remove from the heat, let the soup cool down a little and brew.
Grind the soup with a blender until it is mashed.
Celery and chicken salad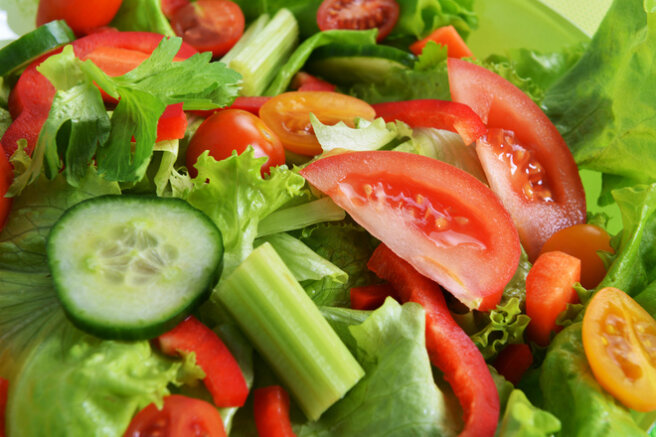 Ingredients:
300 g of chicken fillet,
1 bunch of celery stalks,
2 tomatoes,
1 bell pepper,
1 sweet and sour apple,
0.5 sweet onion,
0.5 lemon,
2 tablespoons olive oil,
salt to taste.
Preparation:
Boil the chicken until tender, cool and cut into cubes.
All vegetables are also cut into cubes of the same size.
Mix the ingredients, salt, pepper, season with lemon juice and olive oil.
Celery Slimming Smoothie
Ingredients:
2 celery stalks,
1 apple,
1 carrot.
Preparation:
Peel all the ingredients and cut them into small pieces.
Put it in a blender and grind it.
Pour it into a glass and you can drink it.
Bon Appetit!