Cooking ice cream at home: 3 recipes for delicious treats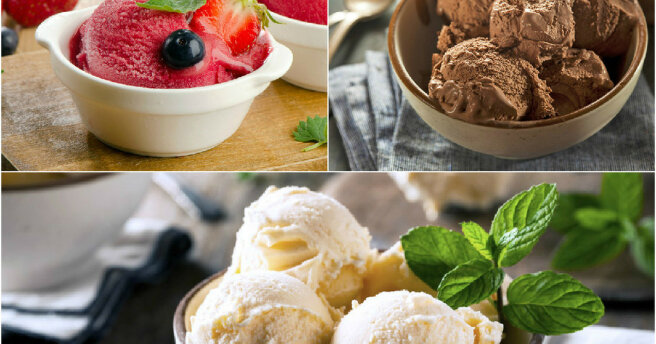 Despite the fact that today is quite cloudy, we offer you to enjoy ice cream. The most delicious recipe for ice cream at home from MustHub will definitely come in handy in the summer heat.  Ice cream is a favorite treat for adults and children, so you should learn how to make it yourself. In addition, the home product is useful, because it does not have flavorings and various harmful additives. Today we will tell you how to make cream, chocolate and strawberry ice cream. 
Creamy ice cream recipe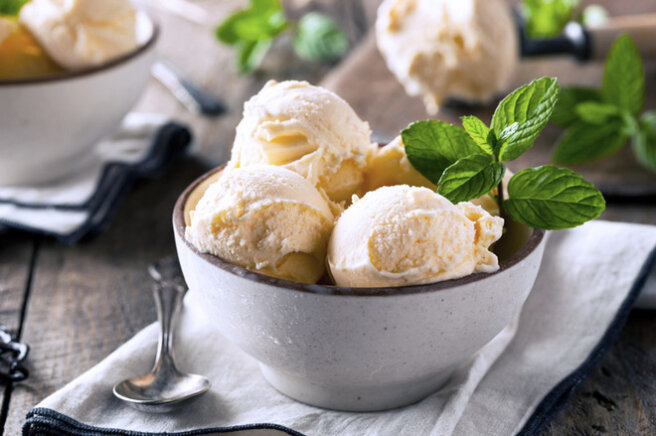 Ingredients:
Cream - 3 tbsp. (22 % fat content and above)
Egg yolks - 6 pcs.
Sugar - 150 g.
Vanilla - to taste
Preparation:
Warm the cream well, bring it almost to a boil.
Mix the egg yolks, sugar and vanilla. Pour the hot cream into the mixture and stir.
Put it on the fire, so that the mass becomes quite thick. Cool and beat a little with a mixer.
Put it in the freezer for 2 hours. Beat again with a mixer.
Leave in the refrigerator for another 3 hours.
Chocolate ice cream recipe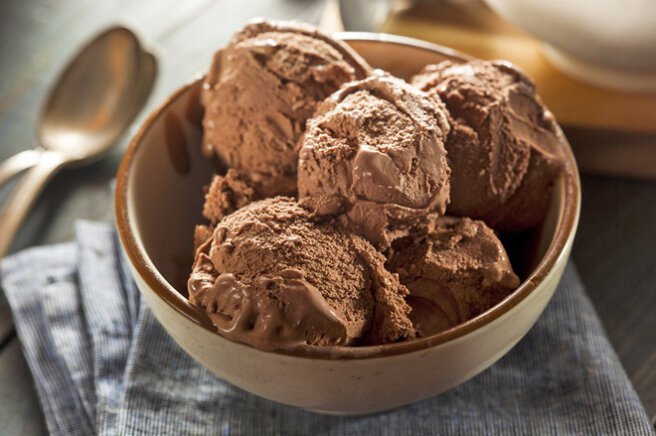 Ingredients:
Dark chocolate - 340 g.
Egg yolk - 12 pcs.
Milk - 6 tbsp.
Sugar - 1 tbsp.
Preparation:
Mix the beaten egg yolks, 2 cups of milk and sugar.
Heat in a saucepan until thick.
Remove from the heat and add the remaining milk, as well as half of the grated chocolate.
Mix well. Cool down.
Chop the rest of the chocolate and add it to the mass.
Stir and freeze, stirring occasionally.
Strawberry ice Cream Recipe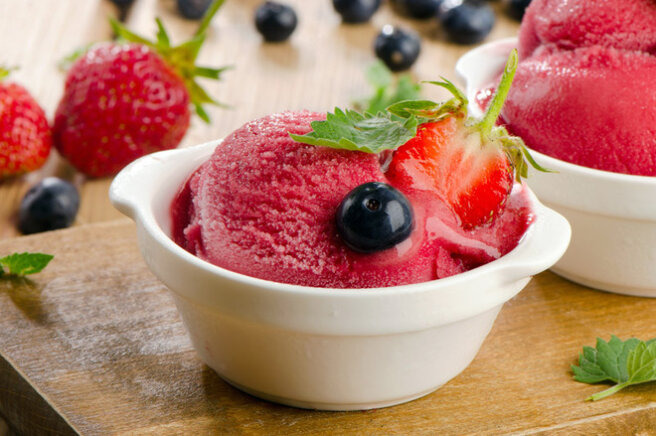 Ingredients:
Strawberries (sliced) - 4 tbsp.
Water - 0.75 tbsp.
Orange - 1 pc.
Lemon - 2 pcs.
Sugar - 1 tbsp.
Preparation:
Remove the zest from the citrus and squeeze out the juice. Set aside the zest.
Mix sugar, water and zest in a saucepan. Bring to a boil.
Reduce the heat and cook the syrup for 15 minutes.
Cool, strain and add the citrus juice.
Beat half of the strawberries in a blender with half of the syrup. Put it in the container in which the dessert will be frozen. Repeat the same with the second half of the syrup and strawberries.
Put the ice cream in the freezer. After 3 hours, mix and put back in the freezer. The total freezing time is about 6 hours.