For breakfast: tiramisu-style cottage cheese dessert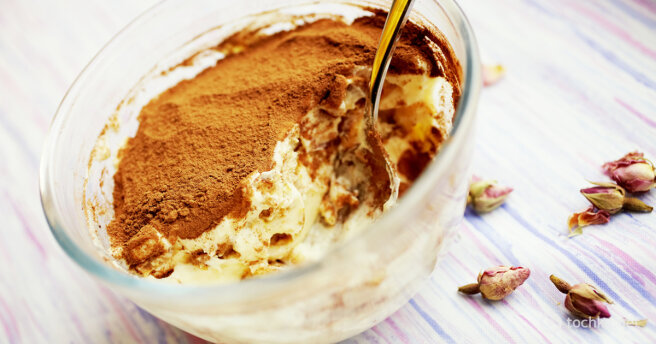 Why don't you treat yourself to something very special for breakfast today? Try to combine the pleasant with the useful and prepare a dessert of cottage cheese, which will taste like tiramisu. 
This simple and quick to prepare dessert has a very delicate and at the same time bright taste. However, you need to prepare such a dessert in advance — at least 3-4 hours before the planned serving. Preparation will take a little time, but the impregnation is much longer. Despite the fact that the ingredients of this dessert are different from the classic tiramisu, the taste and aroma are very similar.
Ingredients:
450-500 cottage cheese
50 g sour cream
50 g of yogurt
5 eggs
150 g of sugar
250-300 ml of freshly brewed coffee
50 ml of cognac
100 g sponge cookies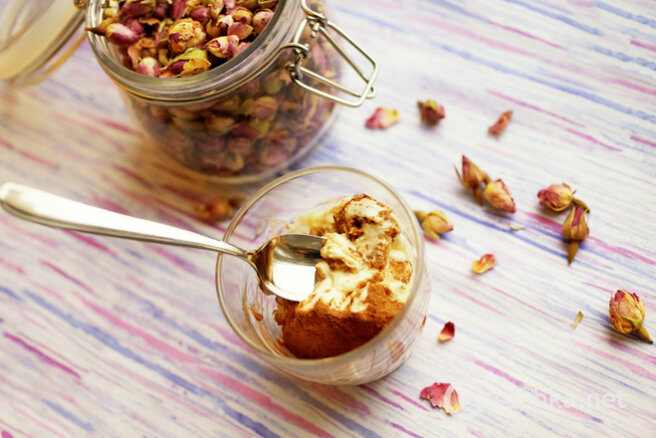 Preparation:
Grind the cottage cheese through a sieve, add yogurt and sour cream, mix.Separate the yolks from the whites. Beat the yolks with sugar until white. Gradually add to the curd mass.
Whisk the whites to a thick foam. Gently introduce into the curd mass. Add cognac to the cooled coffee.
Dip the cookies in the coffee, put them in the mold. Put the curd mass on top. Again, dip the cookies in the coffee, put the curd mass on top.
Put it in the refrigerator, let it stand as long as possible. Before serving, sprinkle with cocoa. 
Try to make a light soup after the holidays with spinach and cream.