How to paint eggs for Easter: space eggs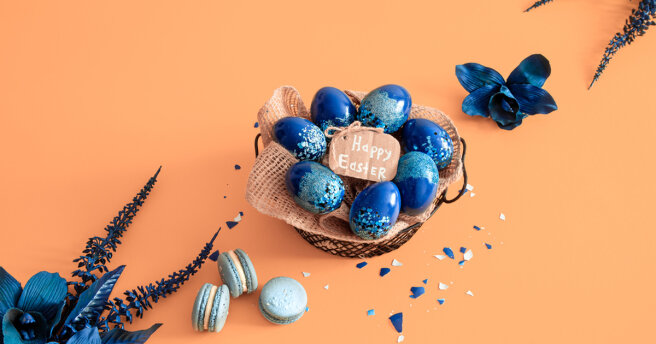 Krashanki, krapanki and pysanki are all about Easter eggs. The difference between them is that krashanki are simply painted eggs, pysanki are painted, and krapanki are eggs with a drip pattern. As early as next week, active preparation for theEaster 2021 and Ukrainian families will paint eggs. You probably know how to do this, but MustHub will tell you and show you how to make the notorious "space eggs" for Easter. Before you paint Easter eggs in an original and very beautiful way, do not forget to cook them.
Before you paint the Easter eggs, prepare the necessary materials:
acrylic paints
brush
sponge
hard brush (old clean toothbrush)
cup with white paint
water
How to paint eggs for Easter in space style:
First you need to paint the eggs black. How to paint eggs for Easter? It is better to take acrylic paint, it fits well and dries quickly.
With brushes with soft bristles, we make combinations of black-blue, black-purple streaks. Do not smudge the paint too much, so that the color transitions are visible.
Use a sponge to apply layers of paint with sharp movements. First the dark colors, then the bright ones. Be sure to let each layer dry.
Now it's the turn of the black and gold colors, respectively. With a clean brush or sponge, gently touch the surface of the egg to leave barely noticeable blotches.
To make stars, dip a stiff brush or brush into a water-diluted white paint and spray on the egg. Let it dry.
Space Easter eggs are ready.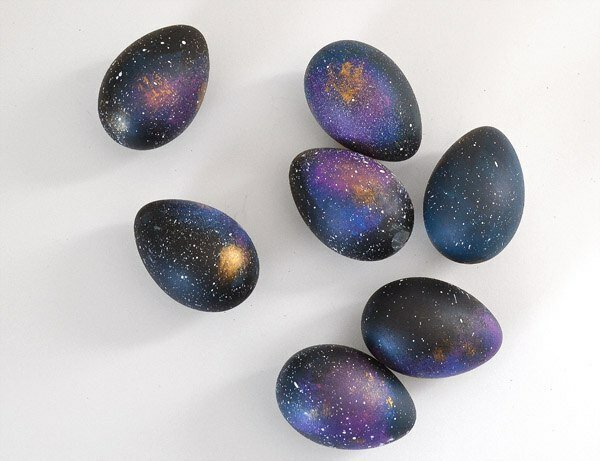 Watch the video on how to properly color eggs in onion husks: