Petrov Post 2021: when it starts and what you can eat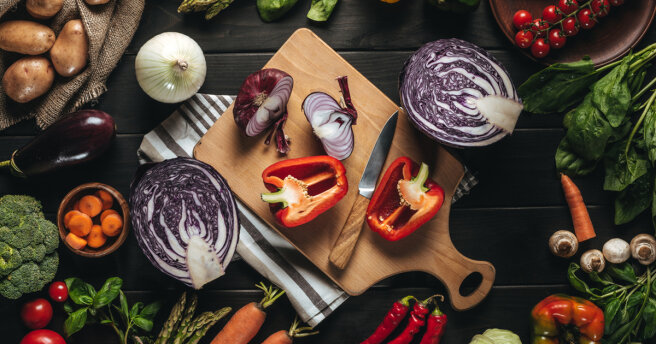 At the end of June, the Petrov Post begins. This is the second multi-day fast of the year. What is this period, how to fast properly and what traditions to adhere to, read on MustHub.
Peter's Fast is established in memory of the holy apostles Peter and Paul, who fasted, preparing themselves for the preaching of the Gospel. It is in honor of these saints that it is called the Peter and Paul Fast or Apostolic Fast.
Dates of the Petrov Post in 2021
Unlike all other multi-day posts, this post has an interesting feature: it starts on different days each time and lasts differently.
The fact is that its beginning depends on the date of the celebration of Easter and the Holy Trinity. But the fast always ends on July 11 – on the eve of the celebration of the Holy Apostles Peter and Paul.
In 2021, the Petrov Fast will begin a week after Trinity, on Monday, June 28. And it will last 14 days. In different years, it can last a different number of days-from 8 to 42.
Traditions of the Petrov Post: how to eat right
Of course, as in any other fast, during this period, meat and meat dishes, milk and dairy dishes, eggs are prohibited.
What is allowed to eat during the Peter's fast on days? He is not considered as strict as the Great One. And besides, it happens in the summer, when there are so many fresh vegetables, herbs, and mushrooms.
So the traditional dishes in Petrov Post are: soups, okroshki, green borscht, baked vegetables, salads made from fresh products with vegetable oil, etc.
Also, on many days, except Wednesday and Friday, it is allowed to eat fish, pies and other dishes with it. So on the Petrov post, housewives are popular, although lenten, but very tasty treats.
And Petrov post-just the time of haymaking, fragrant herbs and flowers. The people have long been accepted to pay much attention to the land and the gifts of nature. During this period, you can feed and water the land for better fertility, collect herbs and flowers – at this time they are especially healing.
It is important to remember that fasting is not only abstinence in food, but also spiritual purification, a time for prayers and thoughts about life. It is important to spend it with bright and kind thoughts.