Herbs for tea: what to collect and how to brew flavored drinks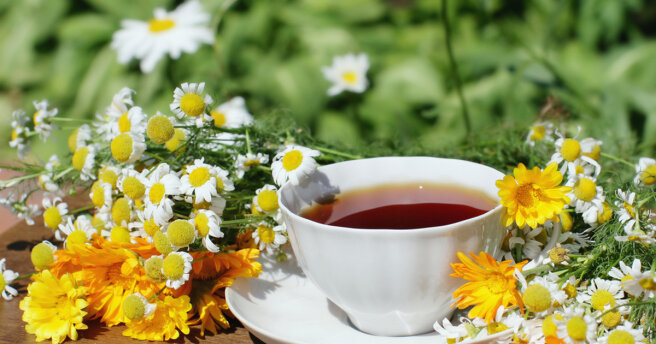 Aromatic and healthy tea will not only give you a good mood, but also give strength to your body and saturate you with such essential vitamins in the fall. The most useful are herbal teas, which carry their aroma in the hot summer, and also give a vitamin boost to everyone who drinks them.
What and when to collect for herbal tea?
To get a high-quality and aromatic tea, you need to follow the rules for collecting, drying and storing herbs. As a rule, the raw materials for tea are collected throughout the summer, and the leaves are collected throughout the summer, the flowers - at the beginning of their flowering. When to collect raw materials for tea:
Raspberry leaves – all summer,
Heather – during flowering (July-August),
Blueberry leaves-May-June,
Ivan-tea – July-August,
Apple and cherry leaves – August-September.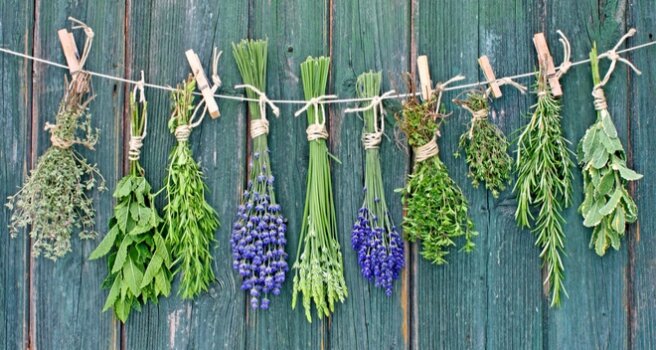 What herbs can be brewed instead of tea
Artichoke prickly. For tea, you should collect the leaves both fresh and dry. In order for the tea to turn out more fragrant, the leaves should turn black. Tea is often used as a choleretic.
Badan thick-leaved. It is worth collecting blackened and browned leaves that have grown on the plant for at least 3 years. The leaves are laid out in a single layer and dried in a dry, ventilated room. Tea with badan is famous for its tonic and metabolism-enhancing properties. An interesting taste will turn out if you add lemon balm to the badan.
Devyasil high. For tea, the roots are harvested, in autumn or early spring. The roots are kept in the open air for 2-3 days, then dried in a dryer at a temperature of 40 degrees. The smell of properly dried roots and rhizomes is fragrant, the taste is spicy, bitter. Tea with elecampane strengthens the body, it is often taken for cholecystitis, hepatitis, colitis, hemorrhoids, peptic ulcer disease.
St. John's wort is holed. For tea, collect the grass during flowering, cut off the upper part of the flowering shoots 25-30 cm. Dry in well-ventilated areas without direct sunlight, or in dryers at a temperature of 35-40 degrees. After drying, discard the rough parts. St. John's wort tea has anti-inflammatory and diuretic properties.
Lavender is narrow-leaved. For lavender tea, the inflorescences are collected shortly before the flowers bloom. Dry the flowers in a single layer indoors without direct sunlight. Lavender tea is restorative, has tonic properties.
Melissa officinalis. For tea, the leaves and tops of the shoots are collected during flowering. Dry the leaves under well-ventilated canopies. Lemon balm tea has a soothing effect, very aromatic, can be mixed with other herbs.
Soothing lavender and Lemon balm tea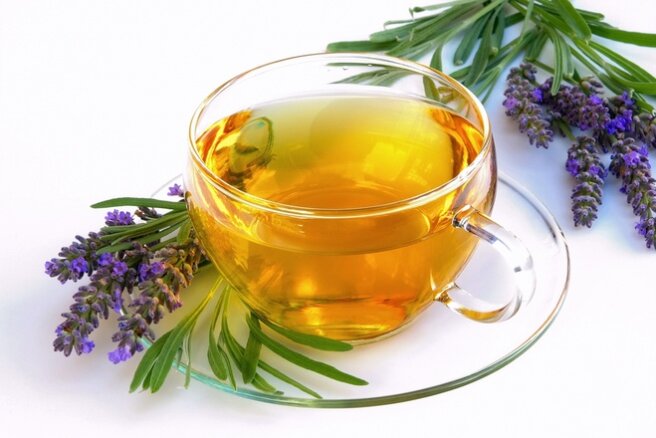 Ingredients:
Lavender — 0.5 tsp
Melissa-leaf
Water — 350 ml
Honey (sugar) to taste.
Cooking method
Pour boiling water over a cup or teapot. Place the lavender and lemon balm and pour boiling water over them.
Cover with a lid and let stand for 5-7 minutes.
Aromatic tea made from St. John's wort and linden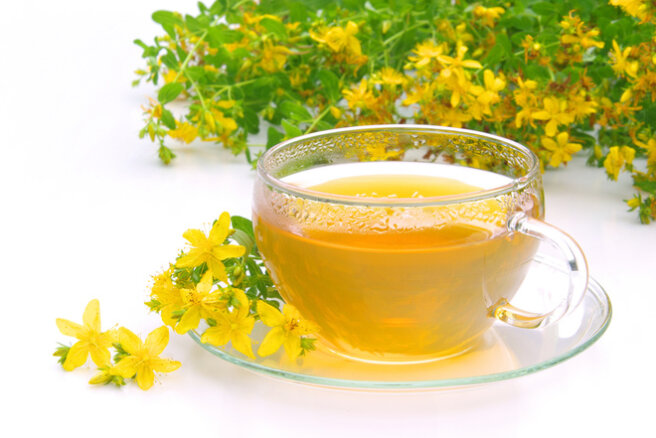 Ingredients:
St. John's wort-1.5 tbsp. l
Linden flowers-1.5 tbsp.
Water — 700 ml
Sugar, honey to taste
Cooking method
Place St. John's wort and linden flowers in an enameled dish and pour 200 ml of boiling water. 
Cover with a lid and pour in a water bath for 30 minutes.
Cool it down. You can let it stand for a little longer, so that the tea is more fragrant. Strain and dilute with boiling water, adding another 500 ml of water.
Vitamin tea made from raspberry and strawberry leaves
Ingredients:
Raspberry leaves — 1 tsp.
Blackberry leaves — 1 tsp.
Strawberry leaves — 1 tsp.
Nettle leaf — 1 tsp.
Water — 1 l
Sugar to taste.
Put all the herbs in a teapot or thermos and pour a liter of water. 
You can cover the kettle with a towel to keep it warm.
Let it brew for 7-10 minutes.