Delicious and fast summer breakfasts: TOP 5 recipes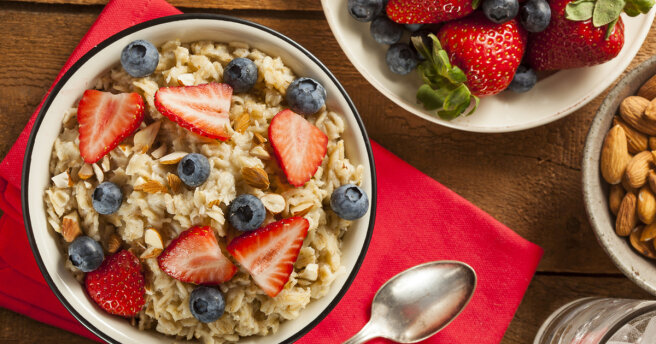 Summer breakfasts should be special: not too rich, light, delicious and necessarily vitamin-rich. MustHub offers you five delicious breakfasts that will start your day with a delicious start.
Breakfast #1. Oatmeal with berries
A classic breakfast in summer takes on berry notes.
Ingredients:
2 tablespoons oatmeal,
2 tablespoons of berries,
1 tablespoon sour cream,
1 teaspoon sugar,
pinch of salt,
1 cup of boiling water.
Preparation
In a deep bowl, combine the oatmeal, sugar, and salt.
Pour boiling water over the flakes, cover them tightly and leave them to steam for 5 minutes.
Take summer berries to choose from: strawberries, raspberries, strawberries, currants, blueberries, etc. Cut large berries.
Add the berries and sour cream to the porridge and mix.
Breakfast no.2. Scrambled eggs with vegetables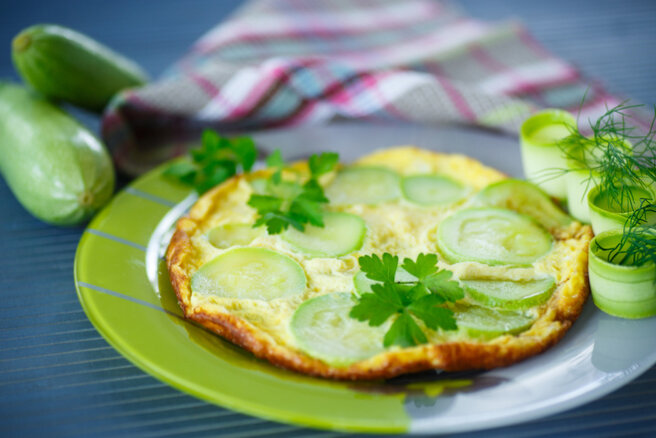 For many people, scrambled eggs are an essential attribute of the beginning of the day. And in the summer season, it is enriched with vitamin vegetables.
Ingredients:
2 eggs,
1 tablespoon butter,
1 zucchini,
0.5 onion,
greens: dill, parsley
ground black pepper to taste,
salt to taste.
Preparation
Cut the onion into half rings and fry in oil for 5 minutes.
Young zucchini cut into circles up to 5 mm thick and send to the frying pan to the onion for another 5 minutes.
Turn the zucchini over and beat the eggs into them.
Cover the greens, sprinkle the eggs, fry for two minutes, season with salt and pepper and serve.
Breakfast no.3. Diet vegetable Salad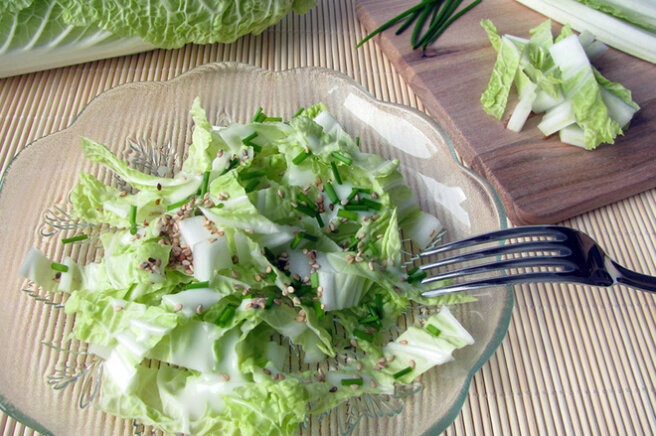 Peking cabbage is easier for the stomach and tastes more tender than traditional white cabbage.
Ingredients:
300g peking cabbage,
0.5 apples,
1 teaspoon lemon juice,
greens: coriander, parsley,
1 tablespoon sesame seeds,
1 tablespoon olive oil,
ground black pepper to taste,
salt to taste.
Preparation
Thinly chop the Peking cabbage, lightly prisol and remember with your hands so that it becomes softer.
Peel the apple from the skin, rub it on a coarse grater and sprinkle with lemon juice.
Chop the greens.
Mix the Peking cabbage with apple and herbs, add salt and pepper to taste, add sesame seeds, season with olive oil and mix.
Let the salad stand for a few minutes and serve.
Breakfast #4. Cabbage fritters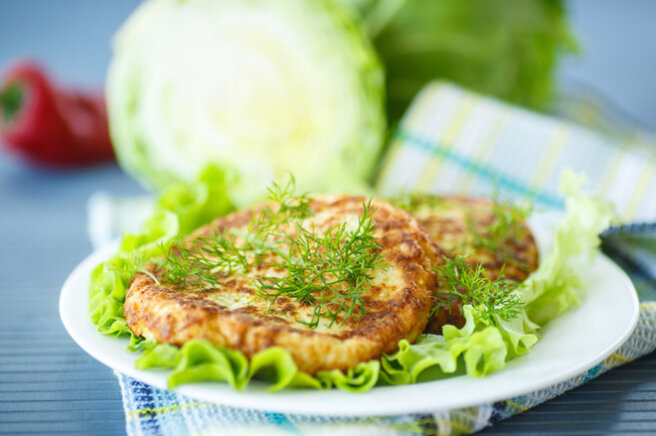 In the summer, even pancakes can be vitamin-rich. Try an unusual recipe for vegetable pancakes.
Ingredients:
500 g of cabbage,
1 onion,
1 carrot,
greens: dill, parsley,
2 eggs,
3 tablespoons flour,
3 tablespoons vegetable oil,
ground black pepper to taste,
salt to taste.
Preparation:
Chop the cabbage, blanch in salted water for 3 minutes and put it in a colander.
Finely chop the onion. Grate the carrots on a fine grater. Chop the greens.
Combine the vegetables and herbs, add the eggs, salt, pepper and mix.
Then add the sifted flour and knead a thin dough.
Spread the dough with a spoon in small portions on a preheated frying pan with vegetable oil and cook like ordinary pancakes.
Fry the pancakes on both sides for 2 minutes until golden brown.
Breakfast #5. Cheesecakes with cherries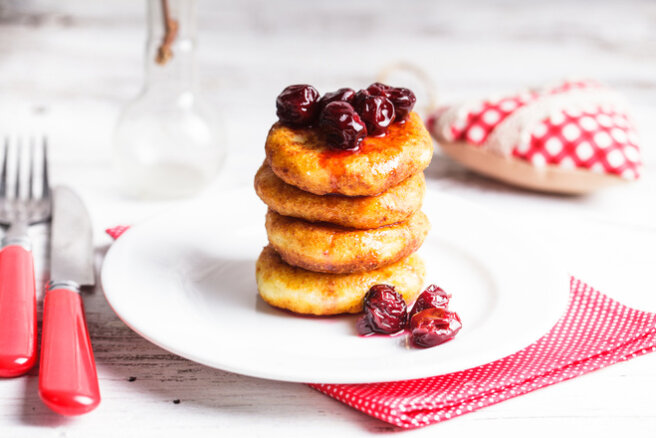 Cottage cheese goes well with berries, and vitamin cheesecakes are a great start to the day.
Ingredients:
300 g of cottage cheese,
1 egg,
100 g cherries,
2 tablespoons flour,
2 tablespoons sugar,
1 teaspoon starch,
1 tablespoon vegetable oil,
a pinch of salt.
Preparation:
Combine the cottage cheese, egg, sifted flour, sugar, salt and knead the dough.
Peel the cherries from the seeds and lightly sprinkle with starch
From the dough, form tortillas, put a few cherries in each, connect the edges, flatten and roll in flour.
Fry the cheesecakes on both sides in a preheated frying pan in vegetable oil for 5 minutes until golden brown.
Serve the cheesecakes hot or cold with sour cream or tea.
Bon Appetit!