How to marinate and salt red fish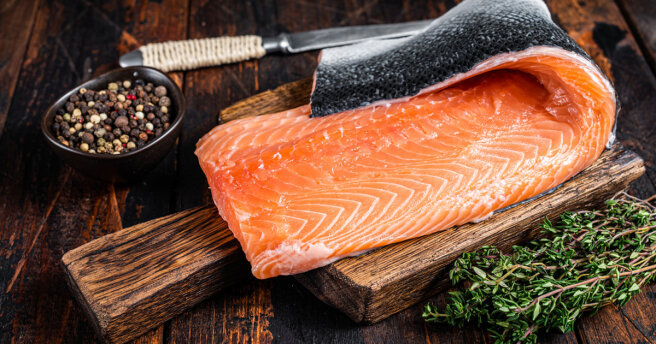 Salted red fish is a healthy and incredibly delicious and delicate delicacy. The editors of MustHub suggest that you pickle red fish yourself. You can do this in two ways: salt the whole carcass of fish in its own juice or marinate the pieces in rasol. Choose which method you like best!
How to marinate red fish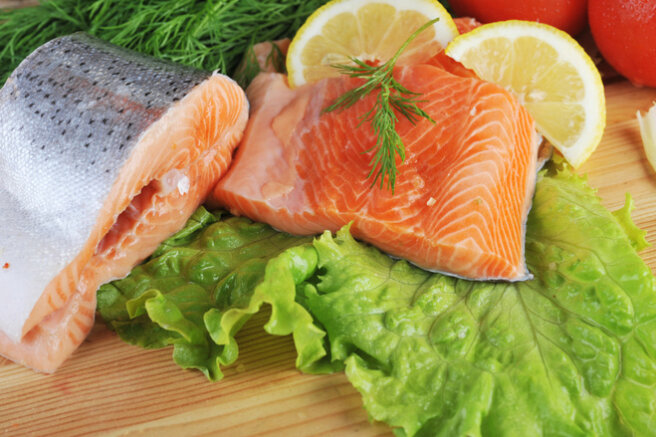 Ingredients:
Red fish-500 g
Salt — 1 tbsp.
Sugar — 1 tsp.
Bay leaf — 2-3 leaves
Carnation — 3 pcs.
Allspice peas — 3 pcs.
Lemon -1/4 pcs.
Onion — 1/4 pc.
Water — 1 cup.
Cooking method
Prepare the brine. Pepper, bay leaf and cloves pour a glass of boiling water. Add salt and sugar.
While the brine is cooling, thoroughly wash the fish under running water, peel off the husks. Don't remove the skin yet.
Cut the fish in two halves lengthwise to remove the spine and bones. Then cut each half into 2-3 pieces.
Cut a quarter of a lemon into small cubes, and the onion into circles.Put the fish in a bowl, put the lemon and onion rings on top. Fill it with cold rasol. Cover with a lid and put in the refrigerator for a day and a half.
When the red fish is marinated, cut into small slices, remove the skin and serve, garnished with lemon slices, onion rings and fresh herbs.
How to salt red fish in its own juice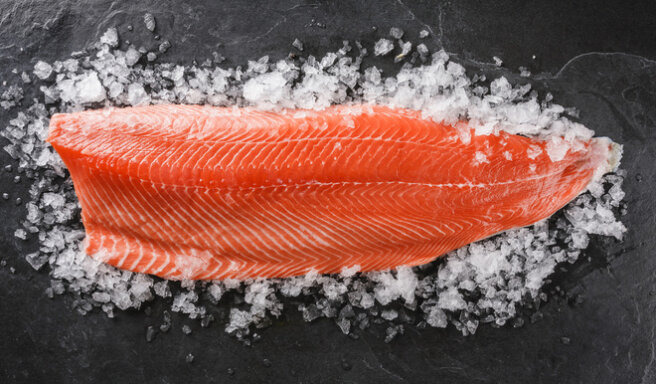 Ingredients:
Red fish-500 g
Salt — 1 tsp.
Sugar -1 tsp.
Black pepper-a pinch
Hops-suneli-1/2 tsp.
Cooking method
Wash the cleaned fish carcass thoroughly under cold running water and dry it with a paper towel.
Mix salt, sugar, pepper and hops-suneli in a small container. Instead of hops-suneli, you can choose other seasonings that you like.
Carefully rub the mixture on the fish carcass from all sides.
Place the fish in a deep bowl, cover with a plate or dish, and place the press on top. For example, a jar or a small pot of water.
Put a bowl of fish in the refrigerator for 3-4 days. 
After the red fish is salted to the desired taste, cut it into thin pieces, sprinkle with lemon juice, garnish with fresh herbs and serve.