Delicious cutlets: beef liver recipe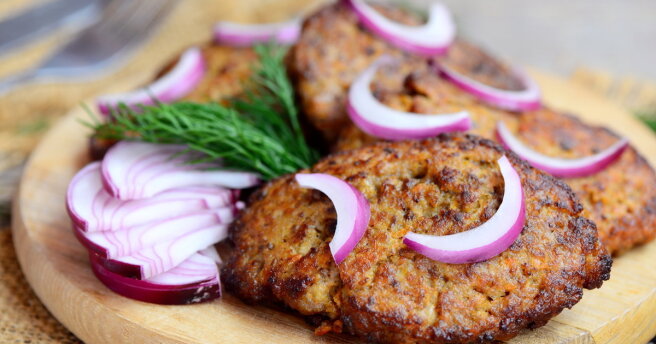 Sometimes the usual dishes can get boring, and in this case you should always have a few original recipes in stock. These can be dishes made from ordinary products, which, however, are not used so often.
MustHub offers to try beef liver cutlets, which are very easy and quick to prepare. You can cook them instead of the usual cutlets, or make two types at once. In any case, you will like them, and you will do them more than once.
Beef liver Liver patties
Ingredients:
beef liver – 600 g
egg – 2 pcs.
flour – 6-8 tablespoons
sour cream - 1 tablespoon
onion – 1 pc.
salt-1.5 teaspoons
soda – 0.5 teaspoons
frying oil
Preparation:
Wash the beef liver. Run it through the meat grinder.
Onions can also be rolled through a meat grinder, or cut into small cubes. Add it to the minced meat.
Add sour cream, eggs and salt, mix everything.
Sift the flour together with the baking soda through a sieve. Add to the minced meat, mix again.
In a preheated frying pan, spread the minced meat with a spoon, forming cutlets. Fry on both sides until tender, 3-5 minutes.
Bon Appetit!