Green borscht: a delicious spring recipe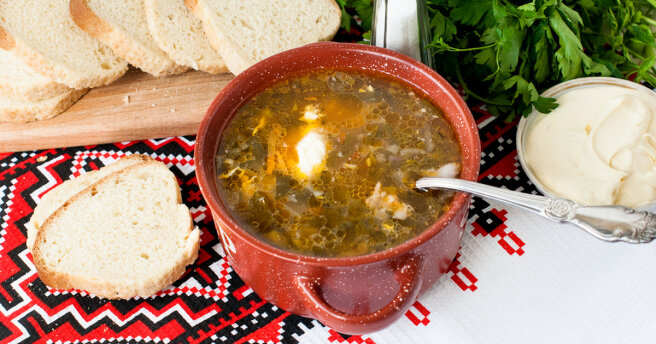 At the beginning of May, there is already a lot of fresh greenery in the vegetable gardens. Sorrel, parsley and dill, green onions are plentiful, and young carrots and potatoes will soon appear. The most popular first course in spring is green borscht. This is a storehouse of vitamins and a variety of young spring greens. MustHub offers you a simple recipe for delicious green borscht. Try to cook it right now!
Ingredients for green borscht:
broth 1 l         
sorrel 1 bunch
dill 1 bunch 
parsley 1 bunch
potatoes 5 pcs.    
carrot 1 pc.
onion 1 pc.      
green onion 1 bunch
quail eggs 10 pcs.  
sour cream to your taste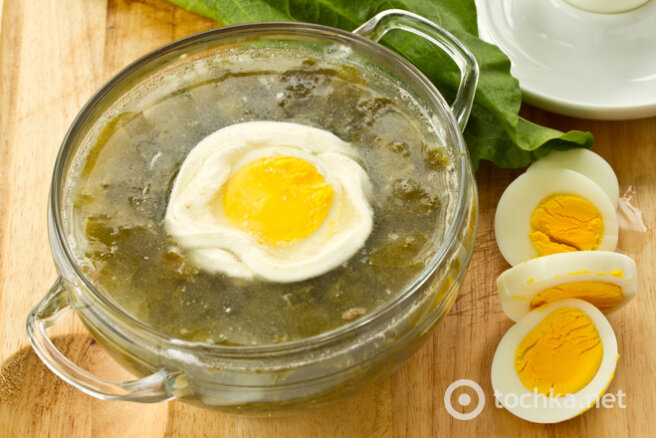 How to cook-step-by-step recipe for green borscht:
First, cook the broth. It is best suited from homemade chicken, you can use veal.
Add the chopped potatoes to the boiling broth. In summer, it is better to use a young one.
Separately fry the chopped onion and grated carrot in vegetable oil. When the vegetables are lighter, add one or two tablespoons of sour cream.
Then cut all the greens. A bunch of sorrel, dill, parsley and green onions. We do not spare the greens.
In the broth with potatoes, add fried onions with carrots and chopped greens.
Let everything boil and add pre-cooked and cooled quail eggs, cut in half. 
After the borscht is infused a little, you can safely eat it, adding a little sour cream.
When cold, it is also delicious.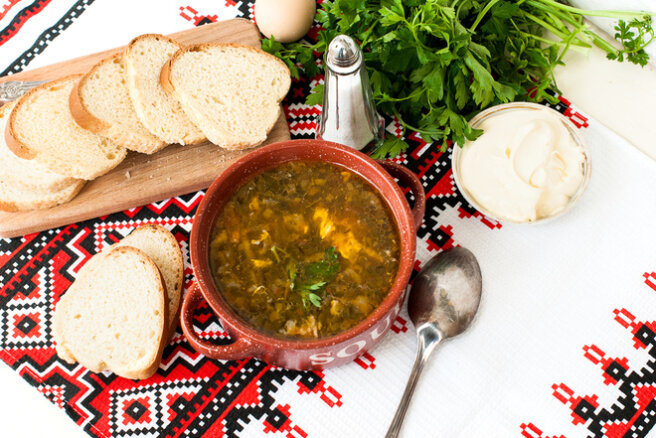 Bon Appetit!