Lent 2021: TOP 5 Lenten pates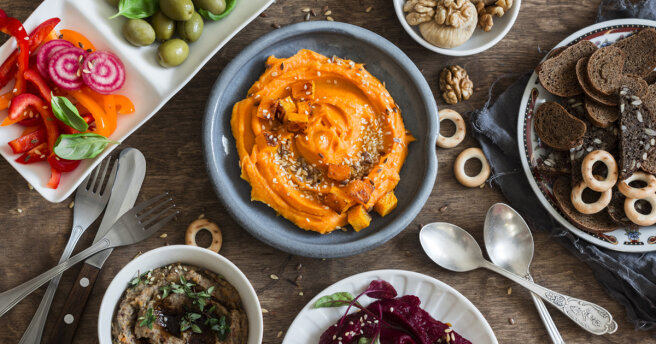 Lent is not over yet. We offer you delicious lean pates, which are very easy to prepare and delicious to eat. MustHub has collected for you the TOP 5 recipes of lean pates that you will definitely like.
Bean pate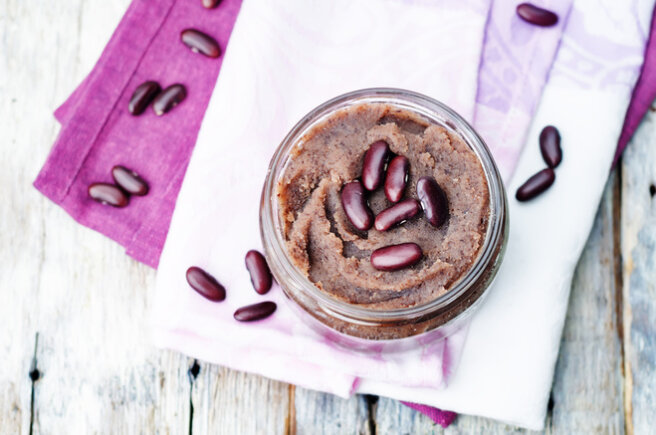 Ingredients:
Beans 200 g
Onion 1 pc.
Carrot 1 pc.
Garlic 1 clove.
Water 100 g
Salt to taste.
Vegetable oil 1 tbsp.
Preparation:
Soak the beans in cool water overnight.
Wash the beans and cook until tender for about 2 hours.
Grind the beans with a blender.
Onions and carrots are crushed and spasseruy in vegetable oil for 10 minutes.
Then add a little water, salt and cook for another 2 minutes.
Chop the garlic, add it to the pan along with the beans.
Mix well and remove from heat.
If necessary, you can once again grind with a blender.
Mushroom pate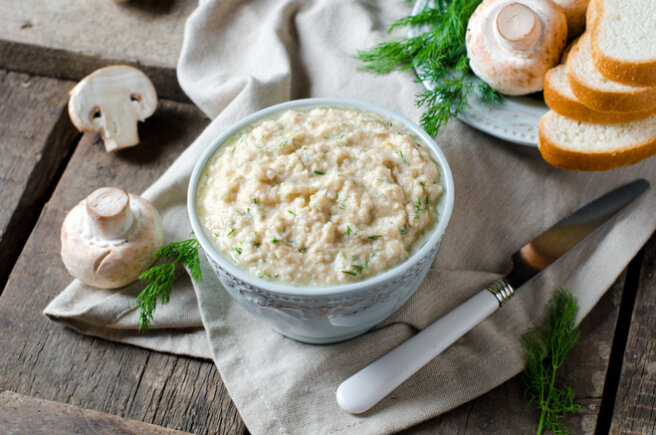 Ingredients:
Champignons 400 g
Onion 2 pcs.
Vegetable oil 1 tbsp.
Ground black pepper to taste
Salt to taste
Preparation:
Cut the mushrooms into cubes.
Chop the onion.
In the heated vegetable oil, spasseruy onion.
Add the mushrooms and cook until the liquid has evaporated.
Add spices and salt.
Ready-made mushrooms and onions are crushed in a blender to the state of pate.
Herring pate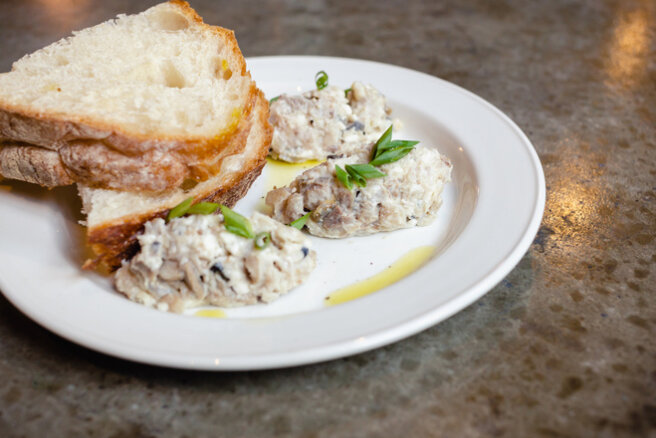 Ingredients:
Salted herring 500 g
Carrot 2 pcs.
Onion 1 pc.
Vegetable oil tbsp.
Preparation:
Clean the herring from the bones and skin.
Peel and chop the carrots and onions.
Spasseruy carrots with onions in vegetable oil.
Pass the cooled vegetables through a meat grinder along with the fish. If necessary, do it twice.
Avocado pate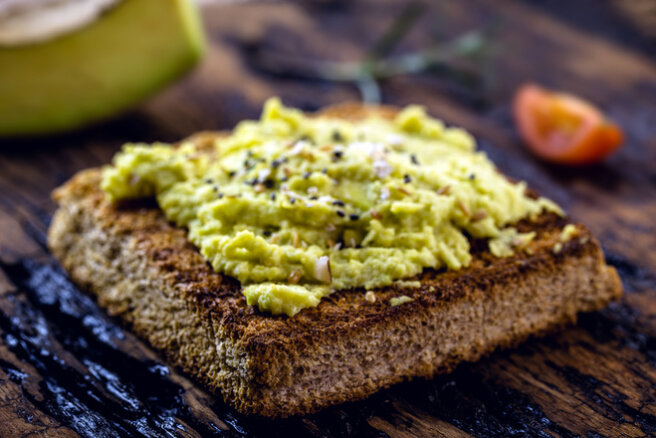 Ingredients:
Avocado 250 g
Lemon juice 10 ml
Olive oil 20 ml
Sea salt to taste
Ground black pepper to taste
Preparation:
Remove the stone from the ripe avocado, remove the pulp with a teaspoon.
Mash the pulp with a fork.
Add the lemon juice and olive oil and mix.
Add salt and pepper, mix again. Taste it and add more salt or pepper if necessary.
Pumpkin pate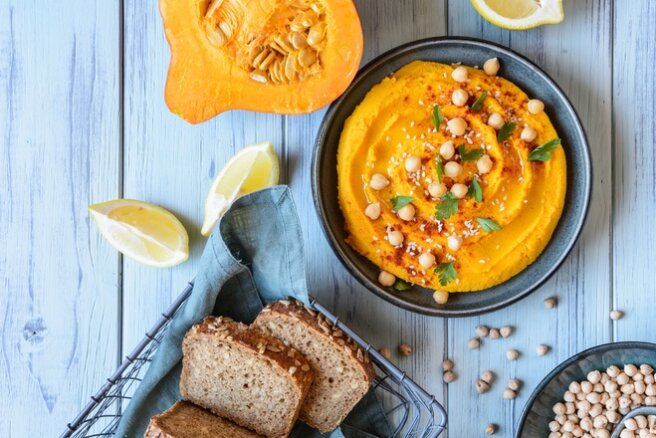 Ingredients:
Pumpkin 1 kg.
Onion 1 pc.
Carrot 1 pc.
Tomato paste 3 tbsp.
Garlic 3 cloves.
Salt to taste
Vegetable oil 2 tbsp.
Preparation:
Wash the pumpkin, cut it into pieces, peel it from the skin and seeds.
Cook the pumpkin for a couple of 30 minutes.
Cut the onion. Fry it in preheated vegetable oil.
Rub the carrots and send them to the pan.
Add the tomato paste diluted in water. Bring it to a boil, hold it a little longer, and turn off the heat.
In a blender bowl, put the peeled garlic cloves, the cooled pumpkin and the roast. Add a little salt and grind to a paste.
Bon Appetit!