Delicious ice: TOP 3 tempting recipes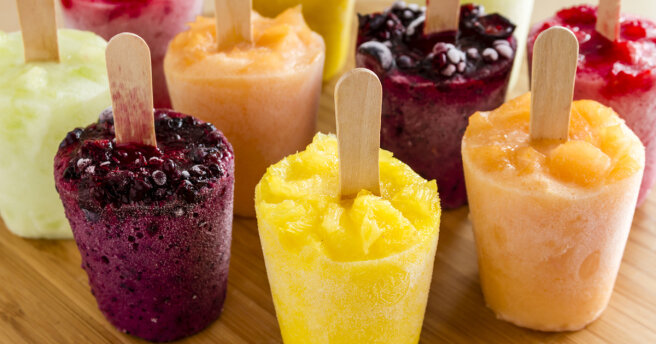 In summer, the best escape from the heat is ice cream. And if it is also made with your own hands, then it has no equal at all. Fruit ice made at home is the very delicacy that you can eat in large quantities, without worrying about its quality and benefits.
MustHub offers you several recipes for delicious fruit ice, which is made so simply that you will want to cook it several times a day. At the same time, you can combine any fruits and berries, creating new unique tastes.
Banana-berry ice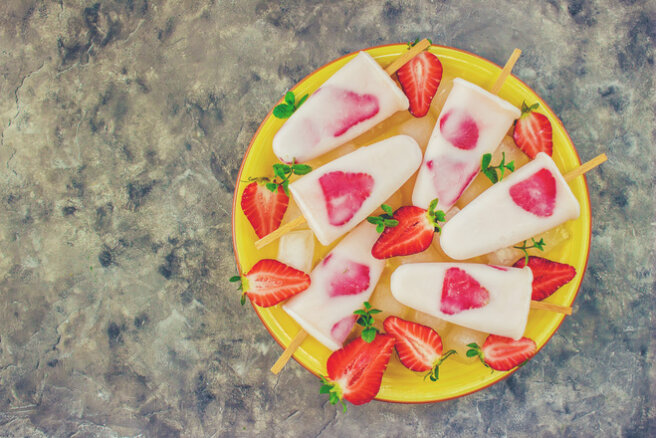 Ingredients:
200 g of berries (strawberries, raspberries, blueberries),
600 g of bananas,
50 ml of lemon juice.
Preparation:
Thoroughly wash and peel the berries. Grind them with a blender until smooth.
Rub the berries through a sieve to get rid of the seeds.
Peel and cut the bananas. So that they do not darken, fill them with lemon juice.
Chop the bananas in a blender.
Combine banana and berry puree. You can not stir it until the end, so that beautiful streaks remain.
Place the banana-berry mass in the molds. Don't forget to stick the ice cream sticks in. You can do this right away, or wait until the mixture hardens a little.
Place the molds in the freezer for 5 hours.
Ice with cherries and yogurt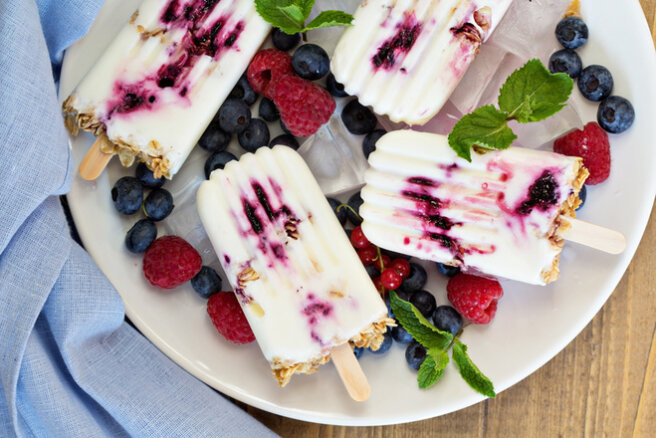 Ingredients:
300 ml of natural yogurt, 
500 g of cherries,
sugar to taste.
Preparation:
Mix the yogurt with sugar (or other sweetener).
Wash the cherries and peel them from the seeds.
Mash the cherries with a spoon and combine them with yogurt.
Pour the mixture into the molds and set it to freeze for at least 4 hours.
Striped ice with strawberries and kiwi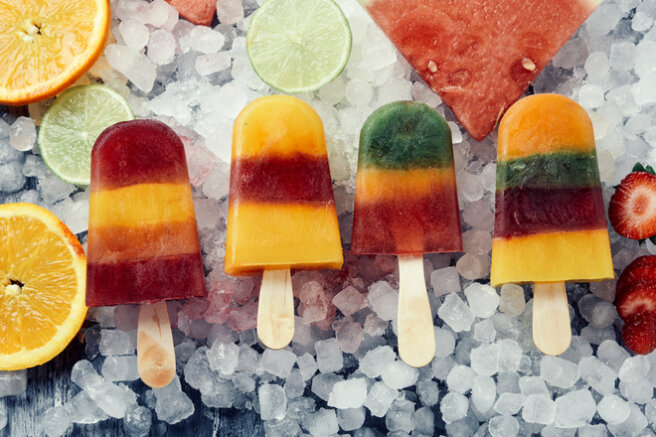 Ingredients:
200 g of strawberries,
3 kiwis,
2 tablespoons of sugar,
150 ml of water,
2 teaspoons of lemon juice.
Preparation:
Pour the sugar into the water and warm it until it dissolves. Add lemon juice.
Wash and peel the strawberries, grind them in a blender and rub them through a sieve.
Peel the kiwi and also grind it.
Add half of the sugar syrup to the strawberries,and half to the kiwi.
Fill part of the molds with kiwi puree and put it in the freezer for 1 hour.
Take out the molds and pour a layer of strawberry mixture into them, put it back in the freezer. You can make any number of layers, it depends only on your time and desire.
Bon Appetit!