Corn in the microwave: 3 quick recipes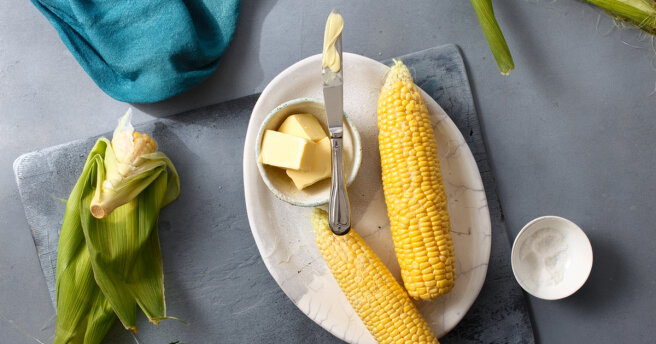 The corn season has come and it is extremely difficult to refuse such a light dinner. The only "but" that everyone thinks about before buying this vegetable is the cooking time. But do not immediately count on a three-hour cooking, because we have found a great way to cook corn in a microwave oven.
Corn is just perfectly friendly with a microwave oven — not only is it cooked quickly, it also preserves the maximum of useful things. The cooking time depends on the power of the stove, the variety of corn and its ripeness, but usually does not exceed 10 minutes.
The most delicious corn, of course, is young. You will distinguish it by its green, tightly fitting leaves and bright yellow hard grains. This, by the way, is best frozen for the winter.
Well, in the meantime, we'll try to cook a couple of cobs in the microwave — keep three proven recipes.
Corn in its own juice
Ingredients:
Corn — 1-2 ears
Butter — 10 g
Salt
Preparation:
Prepare the corn: cut off the tail and the tip of the base, remove a couple of top sheets (but not too much).
Put the cob on a plate and put it in the microwave. Set the maximum power and the timer for 5 minutes. If you want to cook several cobs at once, then increase the cooking time by 3-5 minutes.
Carefully peel off the leaves, brush with butter and salt to taste.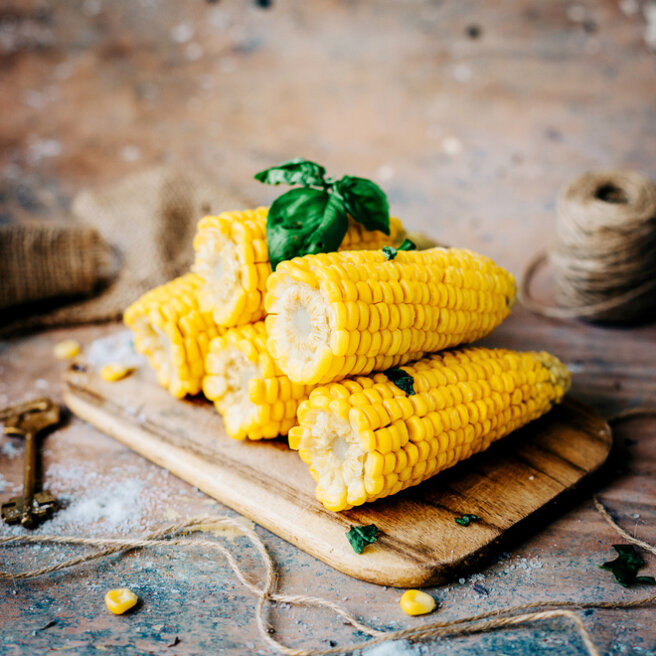 Corn with garlic and mayonnaise
Ingredients:
Corn — 2-3 ears
Mayonnaise-30-60 g
Garlic — 1 clove
Salt
Preparation:
Prepare the sauce: mix mayonnaise, salt and garlic, passed through a press.  Smear them on the cobs.
Put the corn in a microwave dish and cover it with a lid (you can use plastic wrap). Set the maximum power and the timer for 10 minutes.
Corn in a bag
Ingredients:
Corn — 2-3 ears
Butter — 20-30 g
Salt, pepper
Preparation:
Remove the top leaves from the ears and tear off the extra hairs. Leave a few leaves so that they cover the grains — so the juice will not evaporate and the corn will be more juicy.
Put the cobs in a bag, twist it or tie it with a thread. Make several holes with a knife so that the steam can escape during cooking.
Set the maximum power and the timer for 5-8 minutes. Let the corn cool, sprinkle with salt, pepper and grease with butter.
By the way, don't you want to know a simple recipe for an airy dessert bread?