Cabbage rolls from young cabbage: 2 delicious recipes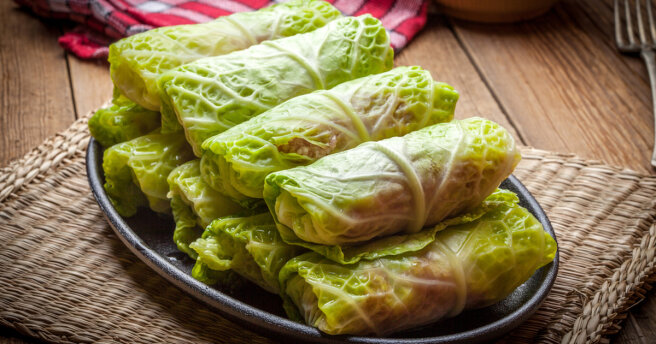 Do you like cabbage rolls? Now there is a young cabbage, and with it cabbage rolls are prepared much faster. MustHub offers you two recipes for cabbage rolls: classic and lazy. Depending on how much time you can spend on cooking, choose any of them.
Stuffed cabbage rolls with meat and rice
Ingredients:
500 g of meat;
300 g of rice;
200 g sour cream;
1-2 heads of young cabbage;
2-3 carrots;
2 onions;
tomato sauce or tomato juice;
bay leaf;
pepper to taste;
salt to taste.
Preparation:
First, prepare the filling. To do this, pass the meat through the meat grinder. However, it will taste better if the meat is finely diced.
Boil the rice. Fry the finely chopped onion and grated carrot in vegetable oil.
Now mix the meat, rice, and some of the toasted carrots and onions. Add salt and pepper to taste.
Separate the cabbage leaves, put the minced meat on them and wrap them in a roll.
Add tomato sauce or tomato juice, sour cream, salt, pepper, bay leaf and simmer for 5-10 minutes. 
Put the cabbage rolls in a deep saucepan and pour the gravy so that it completely covers the cabbage rolls. If the gravy is not enough, you can add a little boiled water.
We send cabbage rolls in the oven for 1 hour at 180C. Serve cabbage rolls deliciously hot, with fresh sour cream.
Lazy cabbage rolls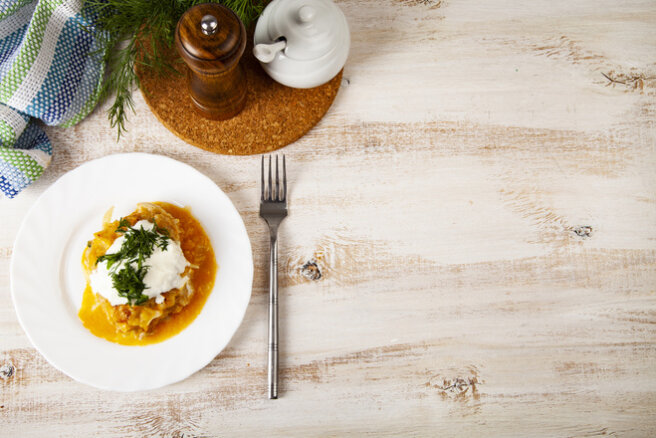 Ingredients:
500 g minced meat,
100 g of rice,
700 g of young cabbage,
1 carrot,
2 onions,
3 garlic cloves,
greenery,
1 tablespoon tomato paste (or 1 cup tomato juice),
3 tablespoons vegetable oil,
2 bay leaves,
3 peas of allspice,
ground paprika to taste,
ground black pepper to taste,
salt to taste,
200 ml of broth or water.
Preparation:
Before you cook the lazy cabbage rolls, boil the rice in salted water for 10 minutes and drain the water.
Cut the cabbage into small squares. Rub the carrots on a coarse grater. Finely chop the onion. Garlic and herbs are crushed.
In the preheated vegetable oil, spasseruy onions and carrots for 5 minutes. Put the minced meat, salt, pepper, mix and fry for 10 minutes. Then add the rice, stir and fry for another 3-5 minutes. At the end, add the garlic.
At the bottom of the saucepan, pour a little vegetable oil and put half of the cabbage, then a layer of minced meat, bay leaf, allspice, paprika and again a layer of cabbage. Fill the lazy cabbage rolls with broth (or water) and simmer under the lid for 15-20 minutes.
Dilute the tomato paste with a glass of water, add salt and pour into the lazy cabbage rolls or add tomato juice.
Send the lazy cabbage rolls to the preheated 180°C oven for 10 minutes. At the end, sprinkle with herbs.
Bon Appetit!