Cottage cheese casserole with berries: recipe without flour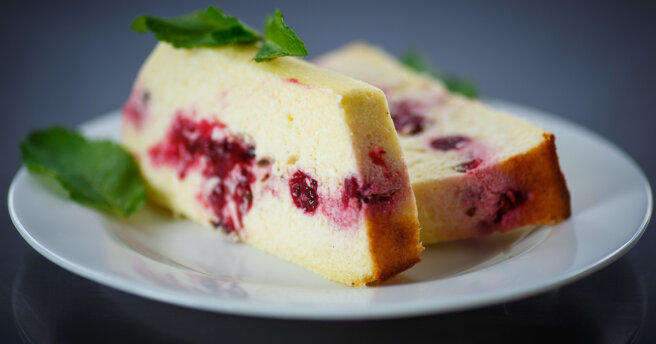 In late spring and early summer, you can prepare a lot of delicious dishes, because our favorite berries and fruits appear. tochka. net decided to share a recipe for cottage cheese casserole with berries. This recipe will appeal to those who follow their diet, worry about the figure - there is no flour in the dish.
By the way, you can use any berries that you like best - raspberries, strawberries, cherries, mulberries, currants. And in winter, dried fruits are perfect-raisins, dried apricots, figs.
Cottage cheese casserole with berries-ingredients:
300 g of berries,
400 g of cottage cheese,
100 g sour cream,
20 g butter,
70 g semolina,
2 eggs,
100 g of sugar,
10 g of vanilla sugar.
Cottage cheese casserole with berries-cooking:
Beat the eggs with sugar and vanilla sugar. The amount of sugar is regulated depending on the acid of the selected berries.
Rub the cottage cheese through a sieve, add eggs, semolina, sour cream and mix.
Berries pereberi, wash, if necessary, clean from the tails and bones, dry.
Add the berries to the curd dough and mix gently. Or you can distribute the berries in layers in the cottage cheese.
Put the curd mass in a greased baking dish with butter.
Send the curd casserole to the preheated 180°C oven for 30-35 minutes.
Decorate the finished dessert with fresh berries. Cottage cheese casserole is more delicious when cooled.
Bon Appetit!