Energy bars: TOP 3 delicious recipes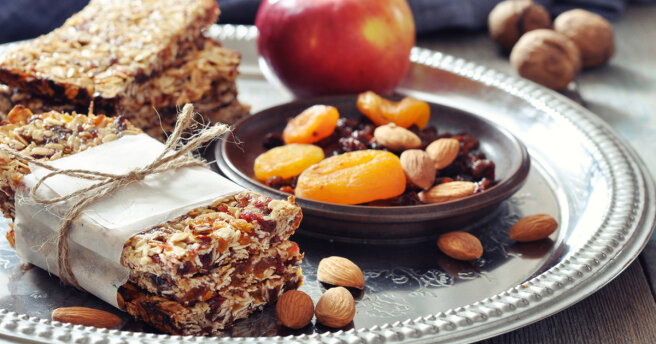 Pulled on the sweet, but do not want to get better and eat too many harmful carbohydrates? Prepare a healthy and delicious alternative-energy bars. They are great for snacking, satisfy hunger, promote weight loss and add sweetness to life.
MustHub has selected for you a variety of recipes for bars for every taste - with nuts, oatmeal, coconut, vegetables and fruits.
READ ALSO:
Rice diet: who should try it - the opinion of a nutritionist
Apple and banana bars
These energy bars are cooked in the oven and turn out ruddy and crispy.
Ingredients:
2 cups oatmeal,
1 apple,
1 ripe banana,
100 g of nuts,
100 g of dried fruits.
Preparation:
Finely chop the nuts.
Grind dried fruits.
Mash the banana with a fork.
Rub the apple on a coarse grater.
Mix all the ingredients.
Place on a parchment-lined baking sheet in the form of sausages.
Bake at 180°C until golden brown.
Cut the nutty sausages into serving pieces.
Coconut and ginger bars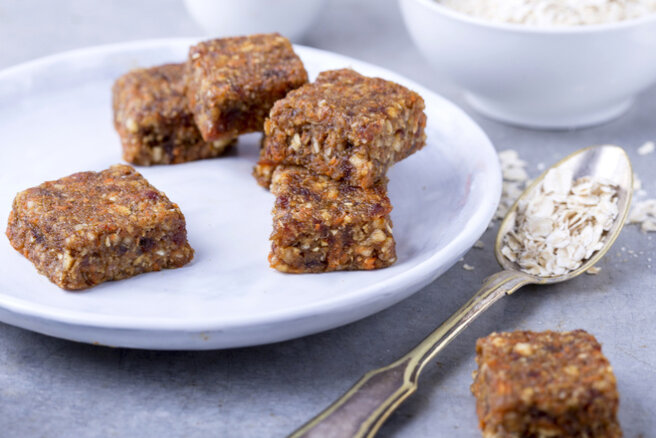 Energy bars that combine the spicy sharpness of ginger and the unique aroma of coconut.
Ingredients:
150 g pitted dates,
100 g almonds,
50 g coconut chips,
1 teaspoon dry ginger,
0.5 lemon,
1 tablespoon of honey,
1 teaspoon olive oil,
0.5 tsp cinnamon,
50 g of water,
a pinch of salt.
Preparation:
Grind almonds and dates.
Add the remaining ingredients to the mass and mix well.
From the resulting mass, form bars.
Roll the bars in cinnamon or coconut chips.
Put the dessert in the freezer to freeze the bars.
Energy bars with carrots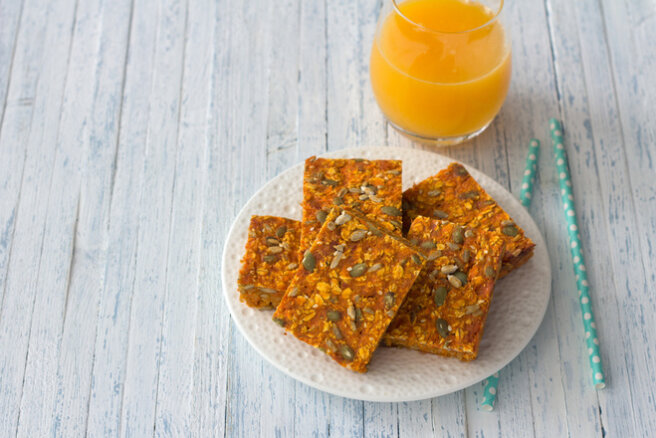 A healthy snack can be made from a mixture of nuts, apples and carrots.
Ingredients:
1 carrot,
1 apple,
100 g almonds,
100 g walnuts,
50 g of raisins,
1 teaspoon lemon zest,
1 teaspoon lemon juice,
1 tablespoon of peanut butter.
Preparation:
Raisins and nuts are crushed in a blender.
Grate the carrots on a fine grater.
Also rub the apple and sprinkle it with lemon juice.
Mix all the ingredients in a bowl and add the peanut butter.
Put the mixture in a form covered with parchment, and tamp it well.
Put in the freezer for 1 hour, then cut into serving pieces.
Bon Appetit!
READ ALSO:
Secrets of gluten-free baking: TOP 3 interesting recipes
Diet for pancreatitis: how to eat right