Weed Salads: TOP 3 healthy food recipes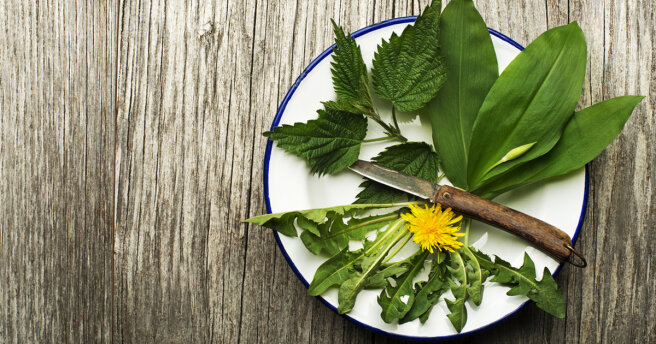 In the spring, to replenish the supply of vitamins in the body, it is not necessary to buy only vegetables and herbs on the market. Nature during this period gives a lot of plants that can be eaten. And it's not just about the traditional sorrel or wild cherry. You can even prepare salads from weeds that grow in the field, garden, or vegetable garden. These include shepherd's bag, nettle, dandelions, wild chicory, and others. 
The editors of MustHub offer you the TOP 3 recipes from young weed leaves. The main thing is to collect these plants not near the road, landfills and other environmentally dirty places.
Shepherd's Bag Salad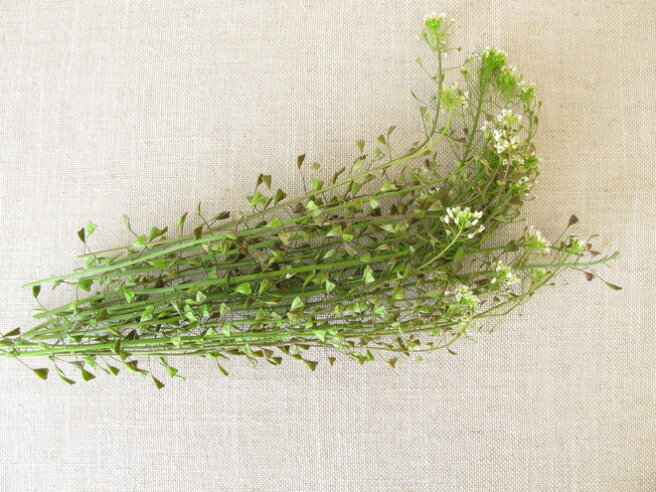 Ingredients
Shepherd's bag leaves - 50 g
Dead nettle leaves - 20 g
Sorrel - 20 g
Wild chicory (leaves) - 5 g
Green onions - to taste
Eggs - 2 pcs.
Sour cream - 2 tbsp. l
Mustard - 1 tsp.
Salt - to taste.
Cooking method
Boil hard-boiled eggs, peel them from the shell and cover them with cubes.
Wash all the greens well, peel off the roots and chop them finely.
Mix all the ingredients in a salad bowl, add salt, season the salad with sour cream and mustard.
Nettle Salad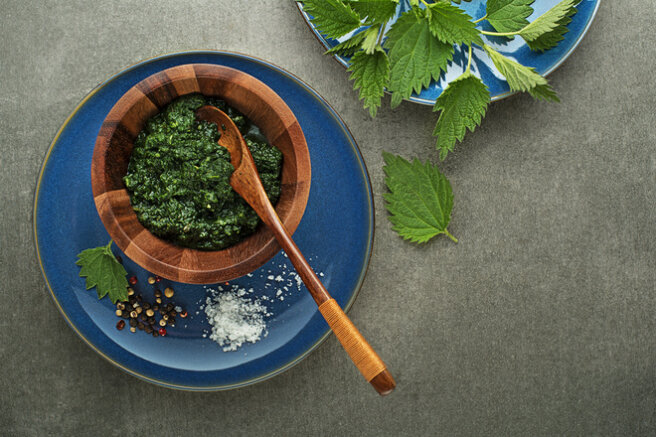 Ingredients:
Nettle-bunch
Cucumber - 2 pcs.
Nuts (cedar, hazelnuts or walnuts) - 50 g
Hard cheese - 100 g
Olive oil
Salt - to taste.
Cooking method
Cover the cucumbers with cubes.
Boil the nettle - bring it to a boil and turn off the heat.  when cool, carefully chop finely.
Grate the cheese. Mix with cucumbers and nettle. Add nuts, olive oil and salt. 
Dandelion Salad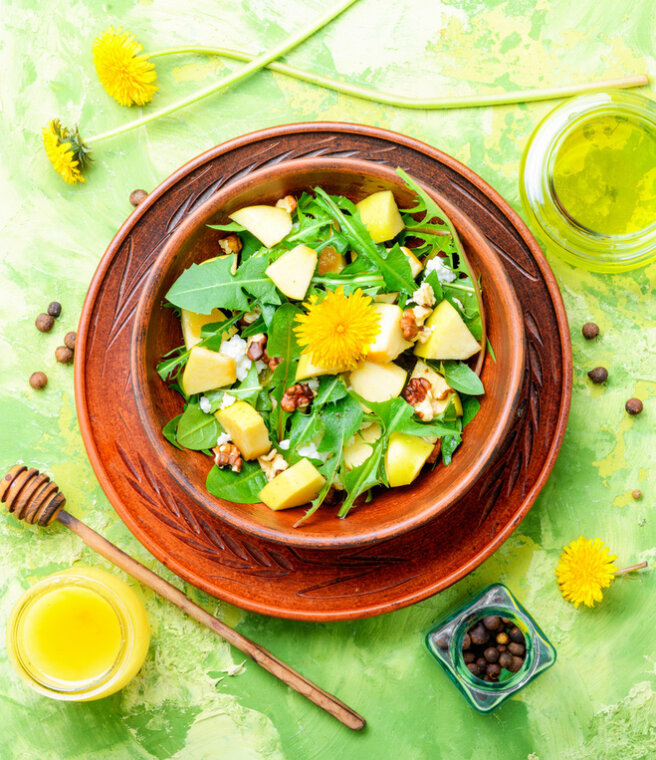 Ingredients:
Dandelion leaves-bunch
Apples - 1 pc.
Walnuts - 50 g
Sour cream-2-3 tbsp.
Salt - to taste.
Ground allspice
Cooking method
Finely chop the dandelion leaves, grate an apple, and chop the walnuts.
Mix all the ingredients, add salt, pepper and season with sour cream.