Taste of Babushka's summer: AB InBev Efes Ukraine launches kvass "Selo and people" with the taste of currant and mint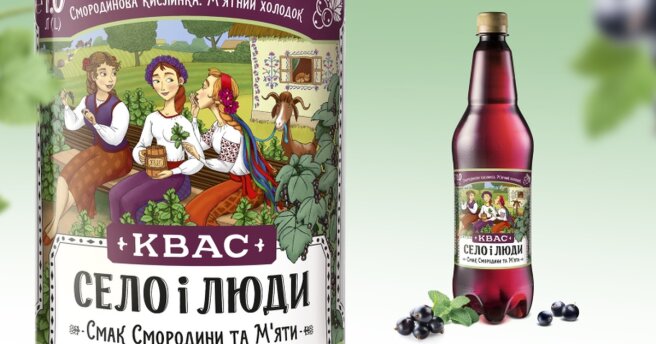 Life does not stand still. We all want new adventures, new emotions, new tastes. AB InBev Efes Ukraine offers to choose your taste of summer and launches a new product of the season – kvass "Selo and people" with the taste of currant and mint.
This season we are developing the Ukrainian tradition of quenching your thirst with kvass by offering consumers a new taste of kvass with currant and mint. We looked for the idea of taste in traditional Ukrainian recipes of home-made drinks, and combined white kvass with currant and mint, which have long grown in every Ukrainian yard, creating our version of home-made berry kvass,
Who doesn't remember grandma's vacation, her delicious food and drinks, full of love? It seems that they had their own special taste-the taste of grandmother's summer.
It is said that kvass drinks have been known since the time of "Tsar Miroshka". The one who tried them had a sharp mind and a good mood. Therefore, they drank them willingly-both between work and at parties. No wonder wise people said: beer - for fun, and kvass - for the soul.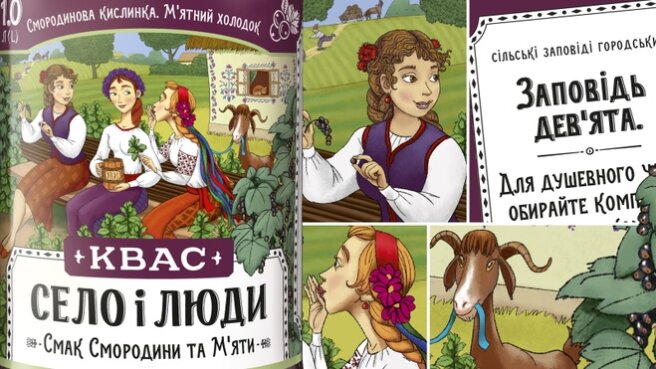 Kvass producers could find a balance between the natural sourness of black currant and the refreshing coolness of mint, which will give a pleasant pleasure in the summer heat.
The bright taste has also received a bright label to be more visible on store shelves. The label follows the idea of tastes and preferences that unite us. It means tastes in a broad sense: not only in food and drinks, but also in topics for conversation and at leisure. Therefore, according to tradition, the next – the ninth-installation of rural residents to citizens: "For a sincere chat, choose a company to your taste." And everyone will find their favorite taste in a combination of shades of a new drink.
Kvass "Selo and people" with the taste of currant and mint is brewed from barley malt and natural extracts. After the fermentation, filtration and pasteurization processes are completed, it is poured into ergonomic 1-liter PET bottles, which are convenient to take with you to the country, picnics, walks or gatherings with friends.
Information note: AB InBev Efes Ukraine is one of the leaders of the Ukrainian brewing market, which is a joint venture of the world's largest brewing company Anheuser-Busch InBev and a regional brewing company for the production of beverages with leading positions Anadolu Efes.
AB InBev Efes Ukraine has three breweries in Chernihiv, Kharkiv and Mykolaiv.
The portfolio of beer brands consists of global brands: Bud, Corona Extra, Stella Artois; international brands: Hoegaarden, Leffe, Lowenbrau, Franziskaner, Spaten, Staropramen, Taller, Velkopopovický Kozel, "Stary Melnik iz Dizhki", Miller, Tripel Karmeliet, Kwak, Cubanisto, Boddingtons Pub Ale; local brands: "Chernigivske", "Rogan", "Yantar"; kvass "Selo i lyudi", cider "De Sad".