How to make healthy desserts without sugar: TOP 3 recipes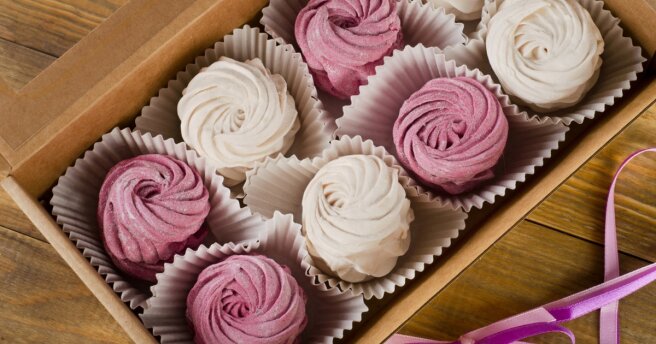 When you're on a diet, you want to treat yourself to some delicious treats. But ready-made purchased desserts can not always afford because of the high sugar content. Therefore, the best way out is to cook something yourself and be sure that it is 100% natural and healthy.
MustHub offers the TOP 3 sugar-free desserts for those who are on a diet or who just care about their health. Not only are there no sugar in them, these desserts are made from healthy products, they are able to charge you with energy, give you great pleasure and the desire to make them again and again.
Diet marshmallow-a delicious dessert without sugar
Ingredients:
Apples 3 pcs
Egg whites 2 pcs
Honey 2 teaspoons
Agar-agar 10 g
Water 0.5 cups
Preparation:
Wash the apples, cut them into halves, peel them from the cores.
Place the apples on a baking sheet and bake in the oven for 20 minutes at 150°C. They should become soft, but not burn.
Peel the apples. Mash the pulp in a puree, for example, on a grater. Add honey to the applesauce.
Beat the whites to firm peaks. Without stopping whipping, add applesauce to them.
Dilute the agar-agar in the water. Put on the fire, bring to a boil, stirring constantly. Boil for 2 minutes.
Slowly and gently introduce the hot agar-agar into the whites, whisking constantly.
Put the resulting mixture in a pastry bag and squeeze out portions on a baking sheet covered with parchment.
Leave the marshmallows to freeze in a cool place for 12 hours.
Muffins with dates and bananas – a healthy dessert without sugar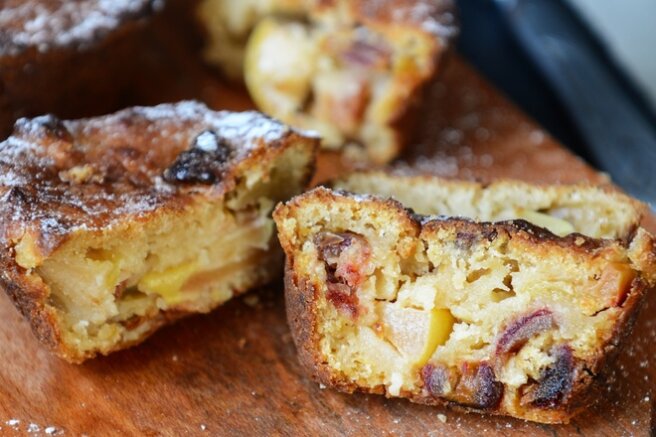 Ingredients:
Raisins 1 cup
Dates 2 pcs
Wholegrain pastry flour 1.5 cups
Baking powder 2 tsp.
Ground cinnamon 1 tsp.
Salt pinch
Butter 100 g
1 egg and 1 yolk
Vanilla extract 1 tsp.
Orange zest 0.5 tsp.
Milk 0.5 cups
Bananas 2 pcs
Preparation:
Pour hot water over the raisins and pitted dates and leave to swell for 30 minutes. Then drain them and grind them in a food processor until smooth.
Mix flour, baking powder, salt and cinnamon.
Beat the butter with a mixer. Add dried fruit puree to it.
Add the egg, yolk, vanilla and orange zest to the mixture and beat well with a mixer.
At a low speed of the mixer, add half of the flour mixture, milk and the rest of the flour mixture in turn.
Cut the bananas into small pieces, add them to the dough.
Spread the dough on the molds. Send it to preheated to 175°Place in the oven for 20 minutes.
The finished muffins will brown and spring slightly when pressed.
Cottage cheese dessert without sugar and flour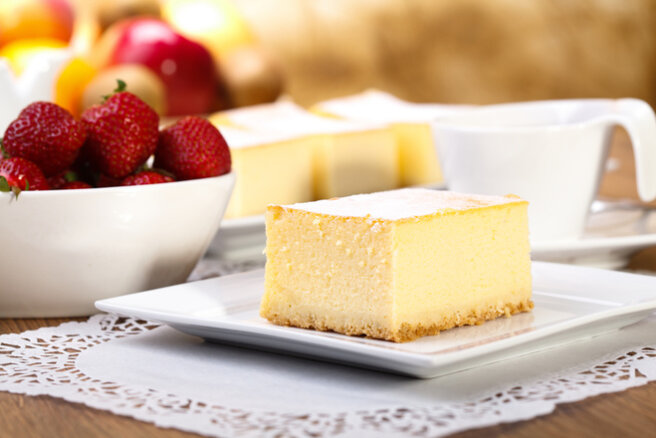 Ingredients:
Cottage cheese 600 g
Honey 100 g
Eggs 2 pcs
Starch 40 g
Vanilla pinch
Milk 0.5 l
Gelatin 20 g
Preparation:
Gelatin pour 100 ml of milk and leave for 10 minutes.
Mix eggs with starch and milk, whisk until smooth. Put on medium heat, bring to a boil and cook for another 1 minute. All the time, the mass should be stirred.
Add honey and vanilla to the cooled cream.
Whisk the cottage cheese with a blender until smooth. Add the cream and a mixture of gelatin and milk to it. Whisk again.
Place the mass in the mold, cover with a film and put it in the refrigerator to freeze for 6-8 hours.
The finished dessert is decorated with berries, pieces of fruit, nuts, if desired.
Bon Appetit!