French fries at home: simple recipe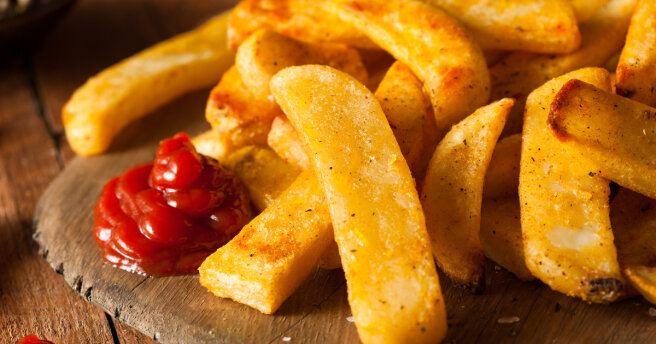 How to cook French fries
But, unfortunately, this snack in fast food establishments is often far from the best quality. And all because of the fact that, before frying French fries, many chefs "forget" to refresh the oil in which it is prepared. In such roasts, trans fats accumulate, which negatively affect the work of many internal organs, especially in children. Even more dangerous is the situation when palm oil is added to the vegetable oil. This mixture, when heated repeatedly, releases carcinogens that can cause many diseases and even cancer.
What to do, do you really give up your favorite crunchy treat? Many housewives resort to tricks, cooking French fries in a slow cooker or baking in the oven without oil. Maybe the taste is not the same, but the health is safe.
Today MustHub will tell you how to cook French fries at home-delicious, simple, and most importantly-safe for your health. Do you know how best to fry French fries? That's right-in fresh vegetable oil, without using it again.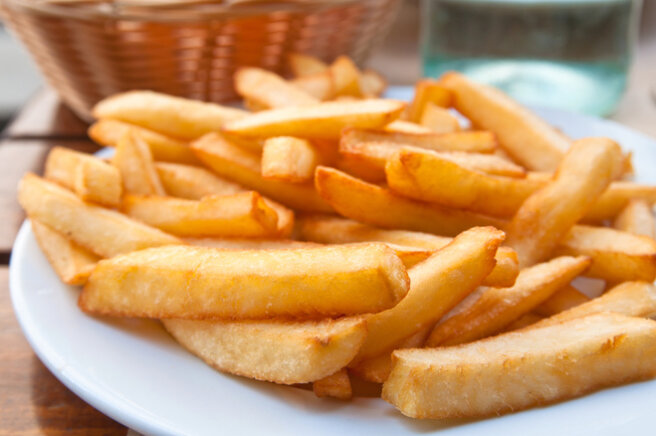 Simple French Fries Recipe
How to cook French fries-ingredients:
1 kg of potatoes,
1 cup refined vegetable oil,
salt to taste.
French fries-cooking recipe:
Peel the potatoes and cut them into strips.
Thoroughly wash the potatoes in cold water to wash off the starch, and then dry them.
In a deep thick-walled saucepan or saucepan, pour the vegetable oil and put it on the fire. Before you fry the French fries, bring the oil to a boil.
In small portions, throw the potatoes into the hot oil and fry for 3-4 minutes until golden brown.
Remove the finished French fries with a slotted spoon and spread them on a paper towel to get rid of excess fat.
Transfer the French fries to plates, add salt to taste and serve as an independent dish or as a side dish with sauce and vegetables.
Bon Appetit!