Coconut buns recipe: how to make dessert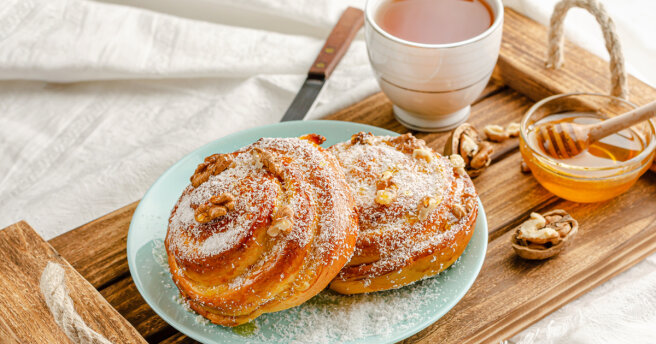 Honduras is famous for its banana and coconut plantations. Many different dishes are made from these products here, bread is one of them. It is baked right by the road in large stone ovens, - said the host of the travel show "Heads&Tails. Wonders of the World", which shows the New Channel, Anton Zaitsev.
I tried a bun that had some fine coconut shavings added to it. It would seem that nothing unusual, but it gave the baking an incredible taste and aroma, " Anton Zaitsev shared his impressions. - And most importantly-it's cheap! Only $ 3.20 for five rolls!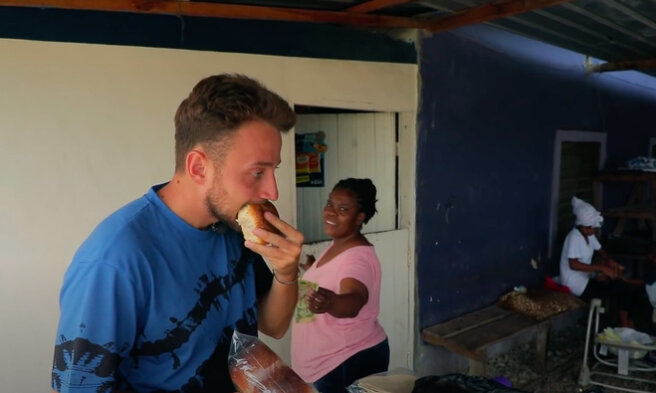 How to make a coconut bun at home: recipe
Ingredients:
flour — 400 g;
margarine-250 g;
sugar — 50 g;
milk — 200 ml;
dry yeast — 1 bag;
egg — 1 pc.;
salt-a pinch;
coconut chips — 35 g;
sugar — 75 g;
butter — 20 g.
Cooking method:
Mix the yeast with salt, sugar and milk. Add the softened margarine and flour to the mixture — knead the dough.
Place the finished dough in the refrigerator for a few hours. At the same time, grind the coconut chips with sugar and butter to get a homogeneous mass.
Put the dough on the table and divide it in half. Roll out each part, lay out the filling from the coconut shavings, twist into a roll and cut into equal parts with a knife diagonally.
Brush the buns with egg and transfer them to a baking sheet. Sprinkle sugar on top. Bake for 20-25 minutes in the oven, preheated to 180 degrees.
Ready-made buns can pour melted chocolate-then they will be even tastier. Bon Appetit!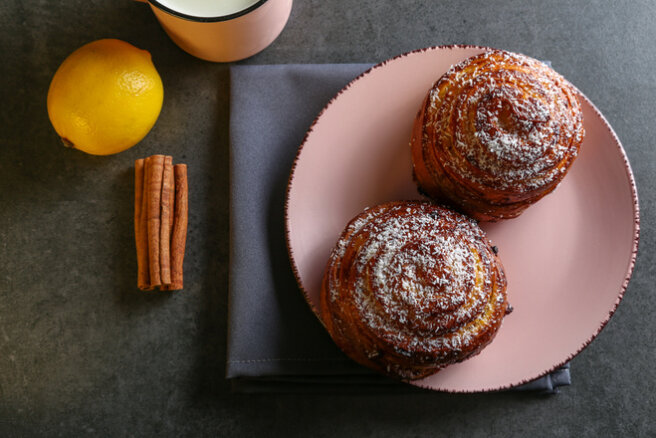 Watch the whole family travel show "Heads&Tails. Wonders of the World " on Saturdays at 10: 00 on the New Channel.