Cottage cheese from lactose-free milk: home recipe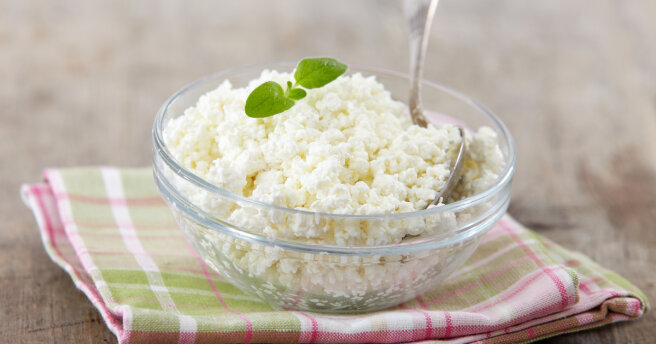 Lactose-free milk is a product that not only helps people with lactose intolerance not to forget the taste of dairy products, but also very practical. After all, it can not only be added to drinks, but also used to prepare other products. MustHub tells you how to make lactose-free cottage cheese from milk.
Why do you need to cook cottage cheese yourself? First, so you will be 100% sure that it is really lactose-free, and secondly, not all stores can find the necessary product. But cottage cheese made from lactose-free milk is suitable for everyone, unlike products with lactose. You can use it in the same way as cottage cheese made from ordinary milk — eat it in its pure form, add it to dishes and eat it as a dessert with fruits and jams.
Who needs to add lactose-free cottage cheese to the diet - the opinion of a nutritionist
Lactose-free products have become a new trend in nutrition today. Therefore, we asked nutritionist Inna Grigorenko if they are equally useful for everyone and who exactly should add them to the diet.
Lactose-free cheese is not more useful than regular cheese, except in cases of congenital or acquired intolerance to milk sugar-lactose.
Congenital deficiency or absence of the enzyme is rare. But today it is known that about 75% of people have a reduced ability to digest lactose in adulthood. So, if some time after drinking milk there are symptoms such as bloating, diarrhea, abdominal pain-you can suspect a deficiency of this enzyme. In this case, you should consult a doctor to determine the cause of pathological manifestations. In case of detection of lactase deficiency, it is not always necessary to completely abandon dairy products, if you really like them. Research data suggest that the consumption of a small amount of fermented milk products containing live cultures of lactic acid bacteria (for example, 1-2 cups of yogurt) can be quite well tolerated. Especially if this portion is divided into several receptions. It is known that during the fermentation of milk by live bacteria, the lactose content in the product decreases. If there is a need to completely eliminate lactose from the diet, lactose-free milk and products made from it can be useful. One of them is cottage cheese made from lactose-free milk. This product can be purchased, and can be prepared at home. In the latter case, choose a lactose-free starter culture for cooking.
And remember that you should not get carried away and eat this product as much as you want. According to the recommendations of the Ministry of Health, you should limit yourself to 2.5 — 3 servings of dairy products per day. One portion of cottage cheese — 120 g.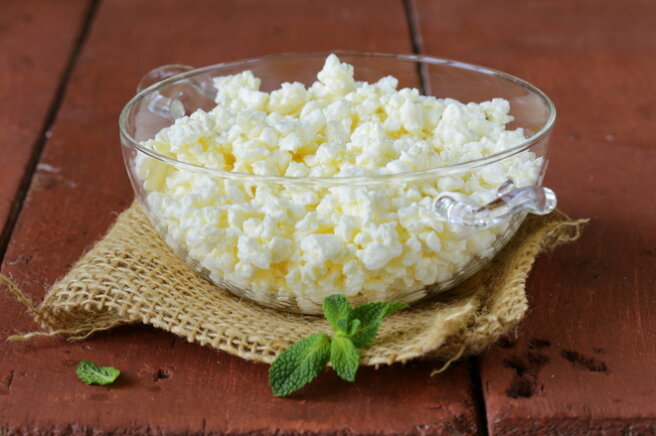 Homemade cottage cheese recipe
Cottage cheese according to this recipe will turn out delicious and healthy, but you need to be ready to give it more time. Cooking such cottage cheese will take at least 19 hours, but do not be afraid — you do not have to stand at the stove all this time.
Ingredients:
Lactose-free milk — 1.8 liters,
Lactose-free plain yogurt — 0.2 liters,
Apple cider vinegar-1/4 cup,
Non-iodized salt — 1 tsp.
Preparation:
Mix the milk and yogurt together in a large saucepan over medium heat. Stir frequently to avoid burning. Bring the milk to 80 degrees (but not to a boil) and remove from the heat. Add the vinegar, stirring. Tiny pieces of cottage cheese should form. Set aside the mixture for 15 minutes.
We covered the colander with several layers of gauze. Pour the curd and liquid (whey) into a colander, strain. Let it drain for an hour. 
Pour the thickened parts into a bowl and carefully add salt. You can also add lemon zest, herbs, or whatever you like for flavor. Cool in a closed container.
Bon Appetit!