Vegetarian table: two very tasty recipes for cutlets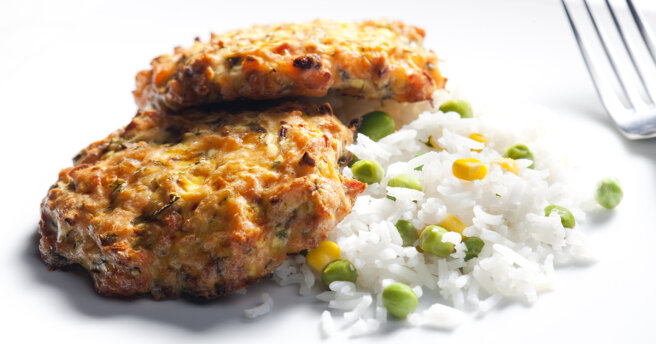 Today, April 5, 2021, the fourth week of Great Lent began. Half of the way to Easter is already passed, many are involved and it is not difficult to make a lenten menu for a week. We offer you recipes for dishes on a vegetarian table, i.e. not containing meat, eggs and milk. If you are fasting, following a diet or just decided to arrange a fasting day, then you will benefit from the recipes of delicious cutlets from MustHub.
Vegetarian table: potato and buckwheat cutlets
Ingredients:
150 g buckwheat groats,
3 potatoes,
2 tablespoons flour,
1 tablespoon vegetable oil,
dry herbs (dill, parsley),
spices (ground black pepper, curry, turmeric),
salt to taste,
400 ml of water.
Preparation:
Wash the buckwheat, fill it with water, bring it to a boil, add salt and cook until ready on a minimum heat. Buckwheat porridge should be completely boiled.
Grate the potatoes on a medium grater and squeeze out the juice.
Mix buckwheat porridge with potatoes, add salt, add spices and whisk with a blender until smooth and sticky.
Form small flat cutlets, roll in flour.
Fry the vegetarian cutlets in vegetable oil under the lid for 3-4 minutes on each side until golden brown.
Vegetarian table: cabbage cutlets
Ingredients:
800 g white cabbage,
1 onion,
bunch of greens (dill, parsley, coriander),
2 cloves of garlic,
100 g semolina,
100 g flour,
100 g breadcrumbs,
3 tablespoons vegetable oil,
spices to taste,
salt to taste.
Preparation:
Cut the cabbage into several large pieces, pour boiling water, salt, boil for 8 minutes, drain the water and cool.
Put the cabbage, onion and garlic through a meat grinder. Chop the greens. Add herbs and spices to the minced vegetables, add salt and mix well. Then add semolina, sifted flour and mix.
Form vegetable cutlets and roll them in breadcrumbs. Fry the cutlets in preheated vegetable oil for 3 minutes on each side until golden brown.