Birch kvass: an actual spring recipe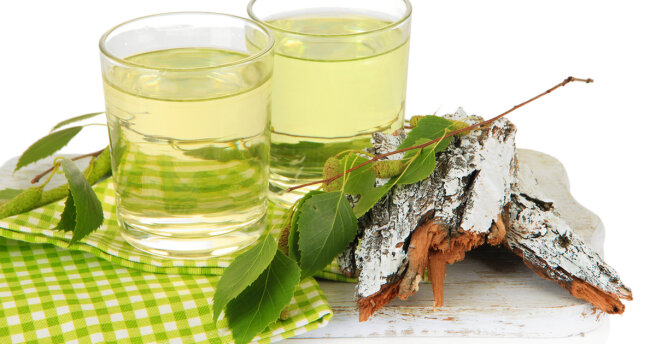 In the spring-it's time to collect birch sap. And if you have the opportunity to get this amazing wood nectar in excess, you can make birch kvass from it.
The editors of MustHub offer you a traditional homemade recipe for a delicious and healthy drink. Kvass made from natural birch sap can be stored in the refrigerator for several months and at any time quench your thirst.
Ingredients:
Natural birch juice - 5 liters
Malt - 3 tbsp. l.
Black rye bread-half
Honey - 2 tbsp. l.
Cooking method:
Cut the stale black bread into thin strips and dry it in the oven.
Pour the juice into a saucepan, add the malt and honey. If you want a sweeter drink, you can add more honey. Heat a little on the stove to a temperature of no more than 30 degrees to dissolve the honey and malt.
Pour the juice into a large glass bottle or pour it into three-liter jars. Fill up the bread slices. You can wrap the crackers in a gauze bag, so that it is easier to filter them later.
Put the juice container in a warm place. Do not cover the container with kvass with a lid, you can use a cloth or towel instead. Kvass can sour for about 3-4 days.
As soon as the kvass reaches the desired taste, strain it and put it in the refrigerator.
Learn how to make a lean breakfast: recipes for delicious fruit porridge.