Belgian waffles: two classic recipes with photos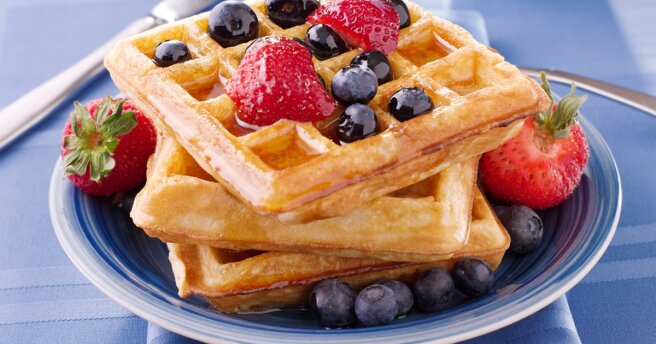 Belgian waffles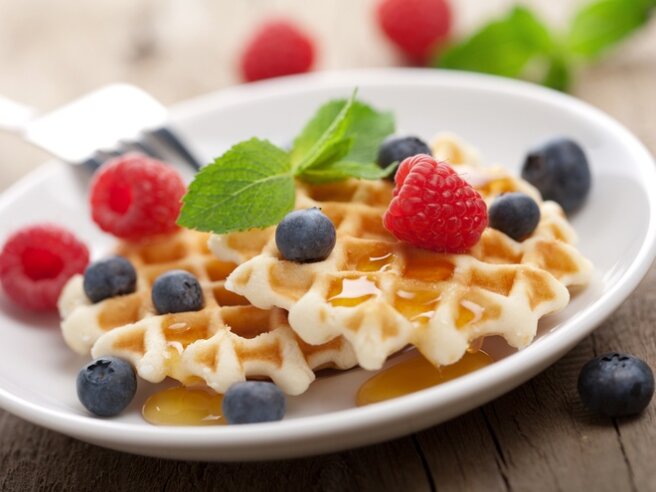 Belgian waffles
In everything that concerns sweets, the Belgians can be trusted 100%. They proved it with their chocolate a long time ago. But they have another national delicacy – these are Belgian waffles, which, in turn, are divided into two types: Brussels and Liege.
Brussels Waffles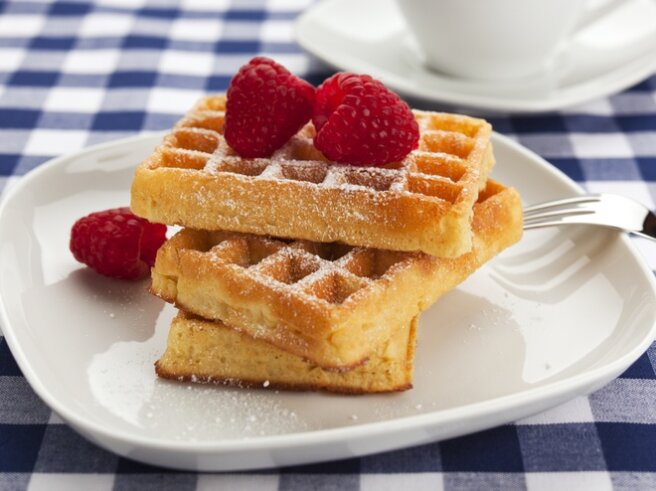 Belgian waffles
Brussels waffles are rectangular in shape, airy and soft. They are served warm, sprinkled with powdered sugar, whipped cream, chocolate or fruit. The most classic option is with strawberries or bananas. 
To make Brussels waffles, you will need:
4 eggs,
a tablespoon of sugar
1/2 cup butter or margarine, melted and lightly cooled
two glasses of milk
two and a half cups of flour
half a teaspoon of salt
one pack of dry yeast
vanilla
How to cook Brussels Waffles:
Separate the whites from the yolks.
Mix flour, sugar, salt and yeast.
Heat the milk, add it to the flour, and pour the melted butter and egg yolks into it. Mix everything well.
Beat the whites until a firm foam is formed and add to the dough.
Cover and let stand for 45 minutes.
Bake the Belgian waffles for about 3 minutes in a waffle iron.
Liege waffles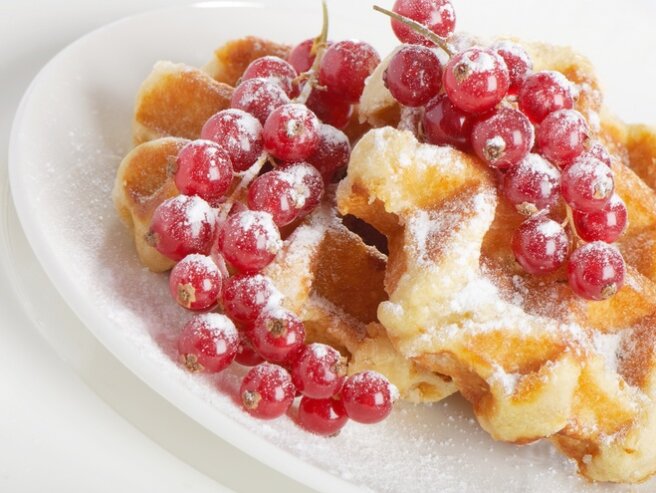 Belgian waffles
Liege waffles are made with caramelized sugar cubes inside. They are solid, round or oval in shape. You can eat them both cold and hot.
To make Liege waffles, you will need:
400 g flour
1.5 coffee spoons of dry yeast
2 eggs
1 bag of vanilla sugar
150 ml of milk
200 grams of butter
180 grams of coarse sugar
1/2 coffee spoon salt
How to make Liege waffles:
Heat half the milk in the microwave. Add the yeast to the milk, cover and leave for 10-15 minutes.
Whisk the remaining milk with the eggs and salt.
Mash the flour with butter, add to it milk with yeast, milk with eggs.
Mix everything thoroughly with a mixer or a wooden spoon until the dough is sticky.
Cover the dough and leave for another 30 minutes.
Divide the dough into 12 equal parts.
Roll each piece in large pieces of sugar and bake in a waffle iron for 1-2 minutes.