Lazy squash caviar: a simple recipe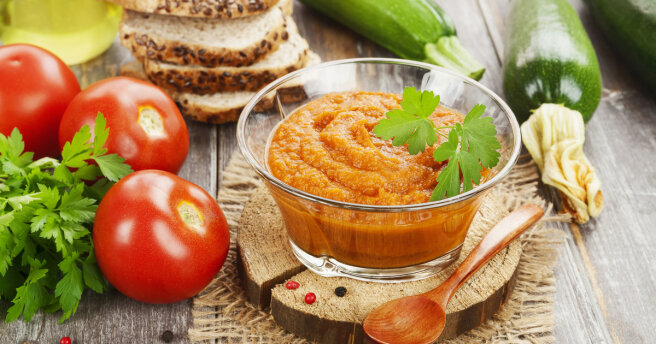 The variety of dishes with zucchini is large, but the most popular is zucchini caviar. This is an ideal snack, the preparation of which does not require much time. 
Lazy squash caviar is easy to prepare. The recipe is beautiful because it does not require much effort, and the dish still turns out delicious and flavorful. It can be used as a universal snack during a feast, as well as as a stand-alone dish.
MustHub has learned how to cook zucchini caviar quickly and shares the recipe with you.
Lazy squash caviar
Ingredients:
zucchini - 3 pieces of small size,
tomatoes - 3 pieces of medium size,
sweet pepper - 1 pc.,
onion-head,
garlic-clove,
vegetable oil - 1 tbsp. l.,
salt, sugar, a pinch of black pepper.
Preparation: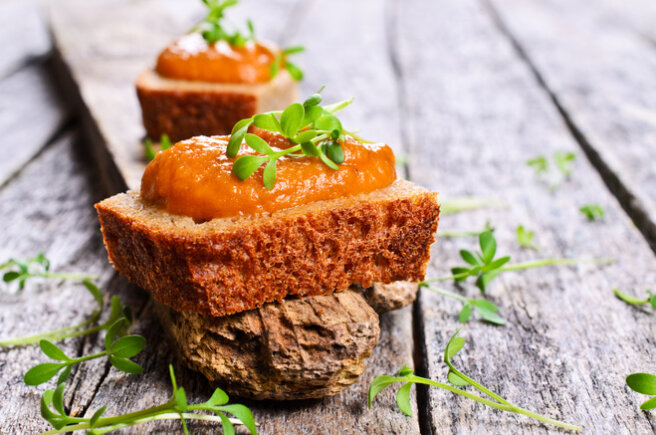 Lazy squash caviar is prepared without frying, so this snack can be safely given even to small children. Let's figure out how to cook it.
Heat a cast-iron saucepan or a saucepan with a thick bottom.
Meanwhile, peel and chop the onion.
Then pour the vegetable oil into the saucepan, add the onion, mix and leave to stew.
Wash the pepper, peel it from the seeds and cut it into small cubes. Add to the onion, mix.
Cut the washed tomatoes into cubes, also send them to a saucepan and mix.
Peel the zucchini and seeds, cut into cubes and add to a saucepan. Stir and let the vegetables boil.
Now add 0.25 tsp of salt, reduce the heat and leave for 25 minutes.
After that, mix and let it sweat again for 25 minutes.
After a while, mix all the vegetables and remember with a pusher. Add salt, sugar, pepper, crushed garlic. Cook until the desired density.
Cool the lazy zucchini caviar in the refrigerator for 6-8 hours.