Jam-five minutes of red currant: a quick recipe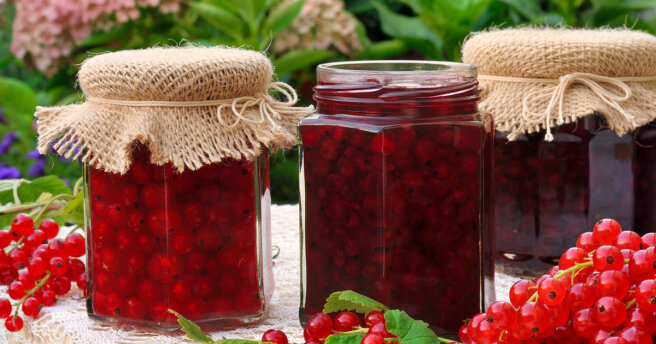 Jam-five-minute is popular among housewives not only because of its simplicity of preparation, but also because it allows you to preserve the maximum useful properties of the berry due to short cooking. The recipe for jam is quite simple, even novice housewives will get such a delicacy. MustHub will tell you how to make a five-minute jam from red currants.
Jam-five minutes of red currant
Ingredients:
Red currant – 1 kg,
Sugar – 1.3 kg,
Water – 250 ml.
From this amount, the output will be 1.3 liters of jam.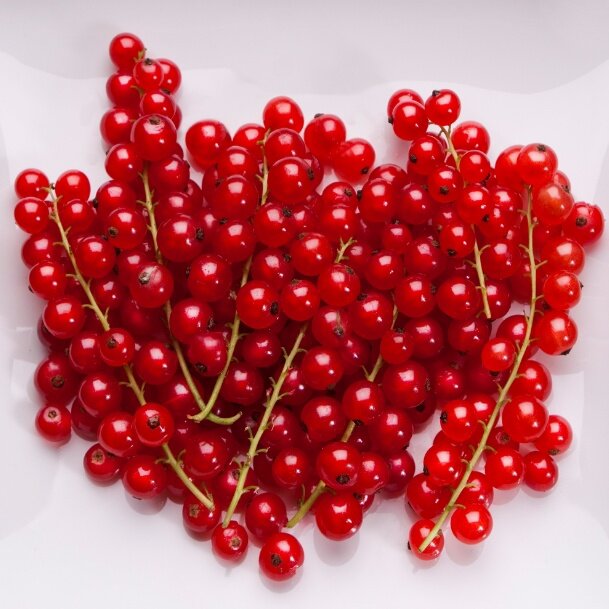 Preparation of five-minute jam from red currant:
Before making jam-five minutes, we recommend taking care of the container in which you will seal it. You need to wash the cans with soda and sterilize them in any way convenient for you (in the microwave, for a couple, pour boiling water over them). The lids need to be boiled.
We sort out the currants, throw out the spoiled berries. We remove the tails and twigs from the berries. We wash the red currant.
Pour water into a saucepan and add sugar. We put it on the fire and bring it to a boil. Reduce the heat and stir, wait until all the sugar has dissolved.
We transfer the prepared red currant berries to the pan. Bring to a boil, after boiling over low heat, cook for 5 minutes. It is necessary to periodically stir the jam and remove the foam.
Pour the jam into sterilized jars and roll up the lids. We turn the cans upside down, cover them with a towel, so that they cool down more slowly. Leave in this position until the jam has cooled completely.
After cooling, we transfer it to storage in a dark, cool place.
Jam-five minutes of red currant can also be prepared without the use of water. In this case, all the steps are almost identical to those described earlier, with the exception of points 2 and 3. In a saucepan, immediately mix the currant berries with sugar and put on a small fire. Due to the juice extracted from the berries, a syrup will be obtained. If you cook jam in this version, then you should change the ratio of ingredients: take 1/3 more currants than sugar.
Homemade jam will cheer you up in the gloomy winter days and remind you of a bright summer.