For a summer party: what cocktails should be combined with cheeses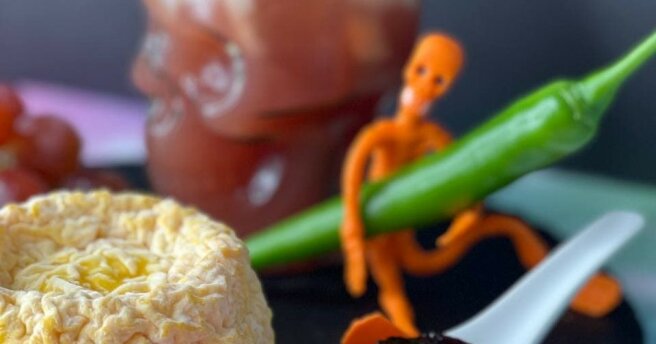 If we talk about the combination of cheese with cocktails, then, probably, for many it will be something strange, because many cocktails either do not eat anything at all, or fruits or nuts. So the idea to combine a cocktail with cheese most likely arose due to the fact that it is very difficult for the body to digest quite different mixes of sometimes hard-to-digest drinks. And then the cheese logically came to the rescue, thanks to its "anti-gastritis" abilities and, of course, special taste aspects that can deliver the joy of pleasure.
We turn to those couples who will not leave you indifferent:
Negroni cocktail and cheese.
There will be a harmony of salty-creamy taste with a hint of adrenaline. In general, there is now a boom in this cocktail and it really deserves special attention, because in 2019 it celebrated its 100th anniversary. According to one version, this cocktail was born in Florence, when, at the request of Count Camillo Redroni, the bartender raised the degree of his favorite "Americano" and decorated the new drink with an orange peel. It turned out to be a fairly strong drink, which was then added with various sweet vermouths and eventually we got a cocktail that is always associated with summer and Italy. But how can you not think about a suitable cheese pair? Therefore, the same cheeses are suitable for a strongly spicy drink, respectively. And in the first place will be Pecorino cheese, where salty strawberry notes will only complement this cocktail. In second place will be a combination of it with blue Gorgonzola cheese. The creamy texture and spicy-milky aroma of Gorgonzola seems to soften the notes of wormwood of the negroni cocktail.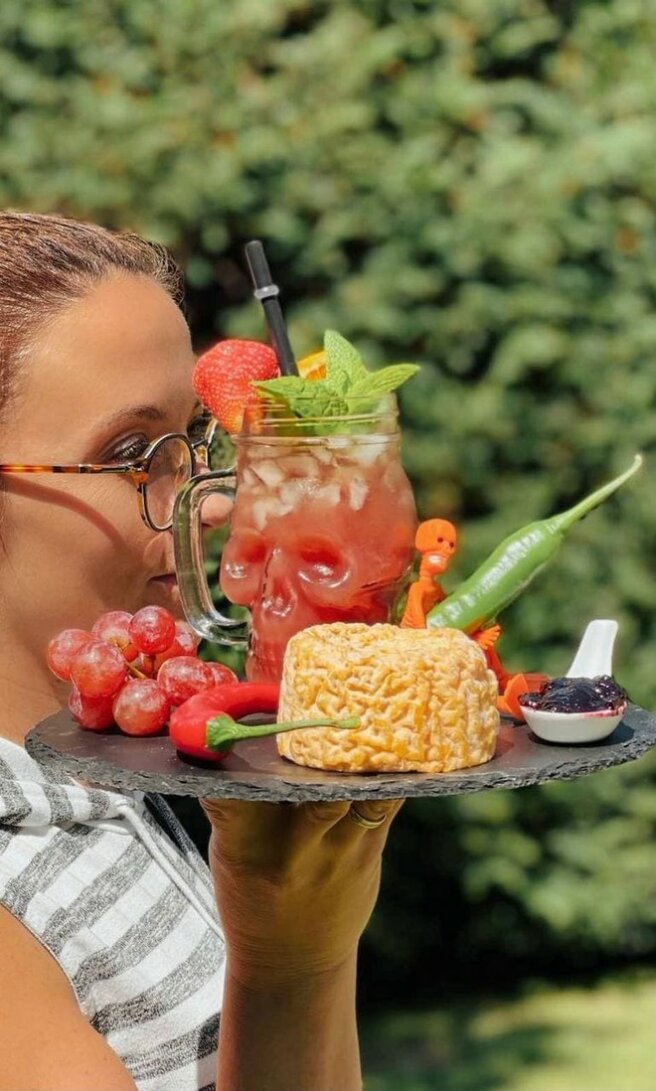 Gin and tonic and fresh or freshly aged goat cheese.
Everything is simple here, the aromatic herbal properties of gin are combined with the herbiness of goat cheese.  The main thing is that when you serve this combination, do not forget to decorate the goat cheese with seasonal fruits or berries, for example, strawberries,apricot slices or nectarine. You will get a special joy of taste if you pour blackberry jam on the cheese, garnished with fresh thyme.
Zombies and Cheese.
Zombie is a popular cocktail of tropical Rum, which was most likely born in the 30s of the last century. This is a fairly powerful cocktail, so it needs to be softened with tenderness and creaminess, and here you will need cheese with double or triple cream: Briya-Savarin, Triple Cream or Luculus. Or you can tickle your taste buds if you pair this cocktail with cheeses with a washed crust, such as Langre, Taleggio, Munster or Epuas. I guarantee that you will be surprised by the harmony and at the same time the play of tastes. For an explosive party, this is what you need!