Tiktok gelatin worms and healthy marmalade: recipe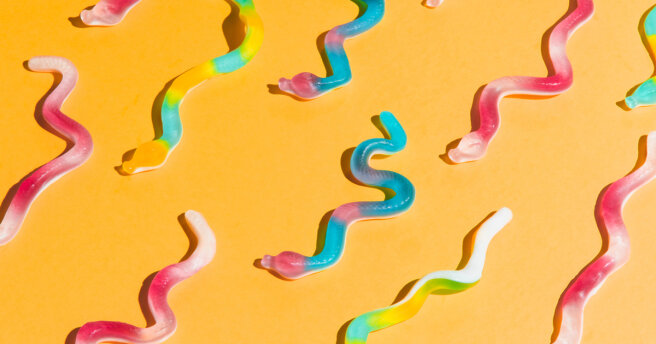 Recently, the recipe for gelatin worms hit the whole tiktok. It looks especially shocking when at the beginning of the clip the girl takes a worm out of the ground and eats it. MustHub will tell you how to make them so that you can treat yourself to goodies and tease your friends.
Marmalades bought in the store are full of sugar, high-fructose corn syrup and artificial colors, so it's better to do some magic in the kitchen to be sure of what you're eating.
Jelly worms
Ingredients:
20 g of gelatin
200 ml of apple juice
200 g of sugar
a pinch of citric acid
natural food coloring
drinking straws
corn starch
Preparation:
Mix the gelatin with 100 ml of apple juice, leave for 5-10 minutes at room temperature
Add sugar, a pinch of citric acid, dye to the other 100 ml of juice and boil, stir in a saucepan until completely dissolved
Add the gelatin and wait until it dissolves
Insert the straws into a piece of apple or pear and carefully, using a syringe, inject the finished mixture into them
Cool the filled forms until they are completely solidified (8 hours in the refrigerator)
To pull the worm out of the tube, dip it in hot water
Roll the worms in corn starch so that they do not stick together and you can eat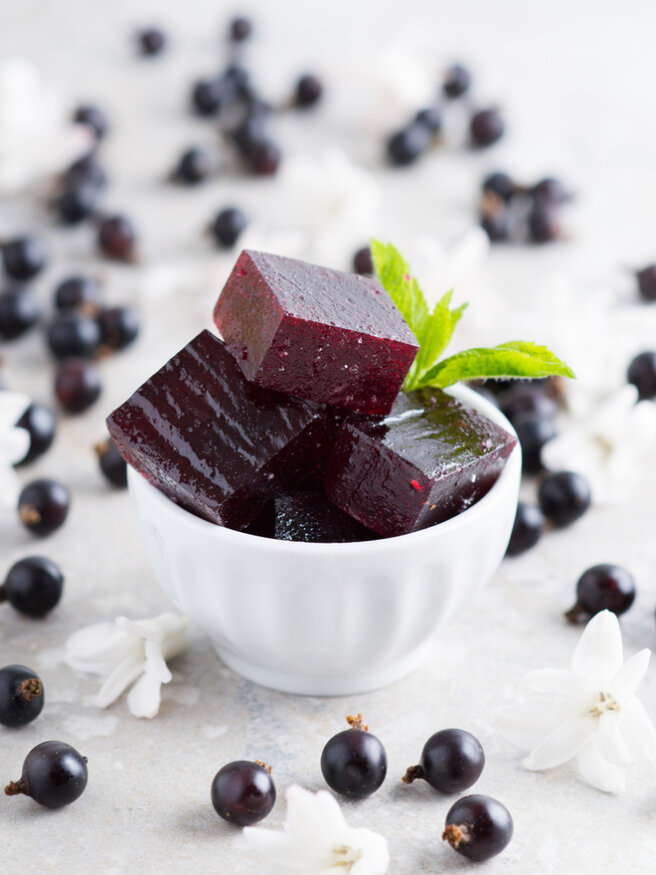 Gelatin sweets made from berries
While it is summer and there are a lot of fresh fruits and berries, you should not neglect this. And if you are fed up with them, you can make a delicious and healthy dessert out of them. It has very few calories and natural ingredients, so you can treat your child with them.
Ingredients:
300 g of fruit or berries to taste
20 g of gelatin
water or juice
candy mold (you can use an ice mold)
Preparation:
Dissolve the gelatin in water or juice, leave to cool for 20 minutes
Kill the berries and fruits, rub them through cheesecloth or a strainer to remove the bones
Add gelatin to them
Pour it into the molds and leave it in the refrigerator overnight
To make the jellies turn out colorful, you can combine the juice of different fruits and vegetables:
Red: beetroot, strawberry, raspberry, watermelon.
Orange: carrots, oranges, clementines, tangerines, mangoes, papaya, peaches.
 Yellow: yellow pear, yellow apple, grapes (do not use pineapple juice, gelatin will not harden due to the enzyme bromelain, which is contained in pineapple).
 Green: cabbage, spinach, green grapes, cucumbers, celery, green apple (do not use kiwi, gelatin will not harden).
 Purple: purple cabbage, blackberries, blueberries, grapes.
Recently, we told you how to make dried apricots at home.