Dried apricots at home: TOP 3 best recipes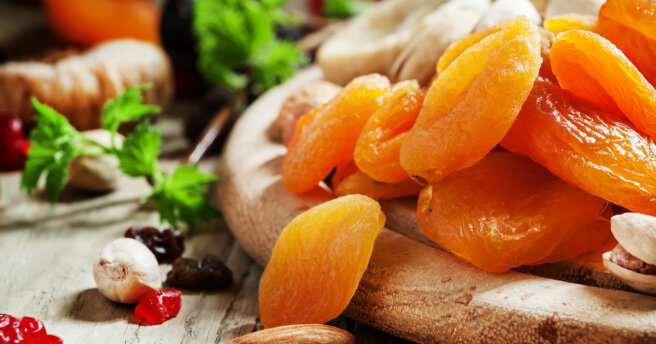 How to take a piece of delicious sweet orange summer with you in winter? The answer is simple – prepare your own dried apricots and enjoy the natural summer fruit in the cold. And the recipes for summer sweets will tell you MustHub.
You may object that it is easier to buy dried apricots ready-made. But after all, a dish made with your own hands is always tastier, especially if you also have apricots from your own garden. And although the appearance of homemade dried apricots is inferior to store-bought ones, but you will be sure that there are no harmful additives in your product.
Dried apricots can be made in the oven or dried directly on the street, if the hot sunny weather sets in. The preparatory stage for fruit in all recipes is the same:
To prepare homemade dried apricots, choose mature apricots, which easily separate the stone.
Wash the fruits thoroughly, preferably even with a brush.
Cut the apricots in half and remove the seeds.
How to make dried apricots in the oven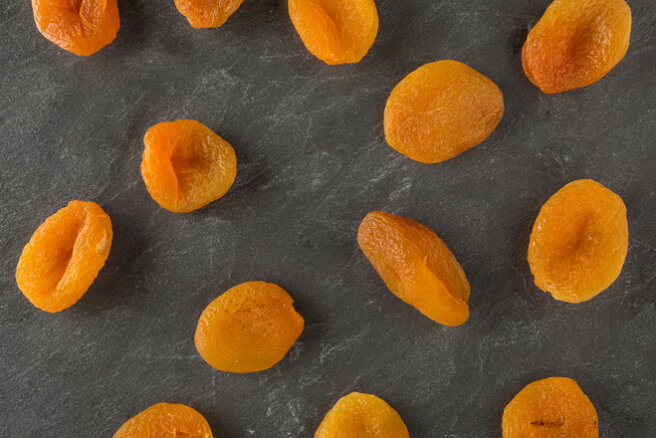 Recipe
Cover the baking sheet with foil or parchment and lay out the halves of apricots not too tightly with slices up.
Put the apricots in the oven and sushi at a temperature of 60°C for 1 hour.
Turn off the oven and take out the baking sheet to cool the apricots.
Then put the apricots back in the oven for another 1 hour.
Repeat the procedure 3-4 times until the juice ceases to stand out from the apricots.
How to lighten dried apricots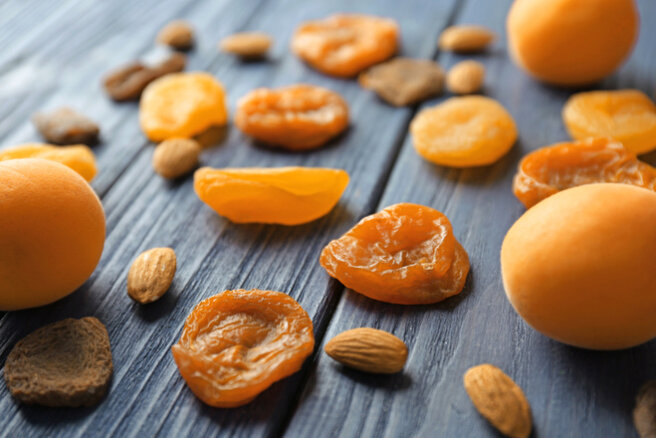 Recipe
Before sending the apricots to the oven, put the chopped fruit in a colander and hold it over boiling water for 10 minutes. This procedure will improve the color of the finished dried apricots.
Place the fruit on a towel to remove excess moisture.
Place the apricots on a foil-lined baking sheet.
Preheat the oven to 70°C and keep the fruit for 9-10 hours.
Cool the finished dried apricots, put them in a wooden box and cover with a lid – this way it will dry better.
How to dry dried apricots in the air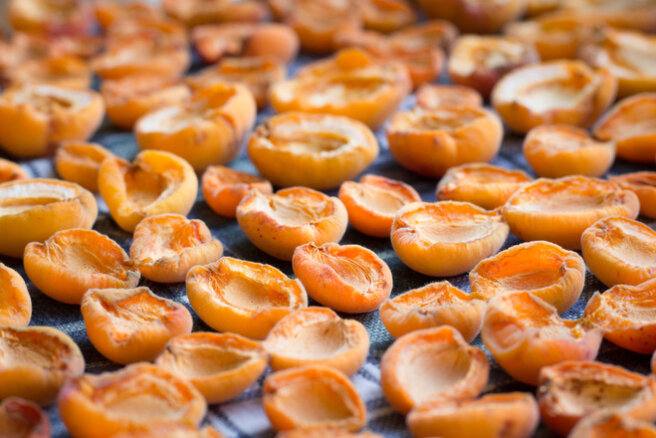 Recipe
In a private house or in the country, it is more expedient to harvest dried apricots on the street – and energy is saved, and the room is not heated.
Put the chopped apricots in the shade for 3 hours.
Then move them to the open sun.
You don't need to leave apricots on the street at night, take them home.
And in the following days, continue to dry the fruits in the shade until the dried apricots are completely ready.