Pasta with vodka: the original recipe of Hector Jimenez-Bravo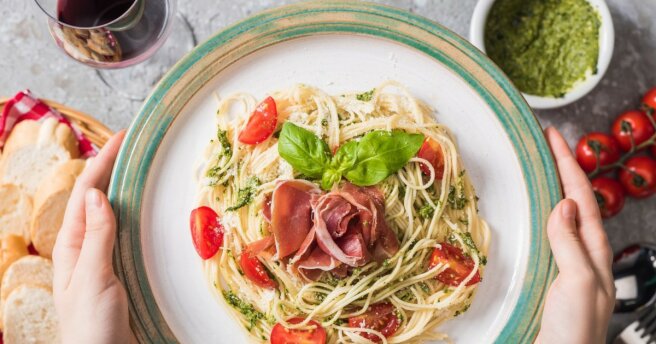 Every Saturday on the TV channel STB, the famous chef Hector Jimenez-Bravo evaluates the culinary talents of the brightest stars of show business in the project " MasterChef. CELEBRITY". For all fans of experiments, the world-famous cook also shared a recipe for a delicious pasta with ... vodka!
This dish will become your favorite fast pasta! And you need to cook it with vodka! The cooking process will be not only interesting, but also fun. But in fact, all the alcohol will evaporate and only saturate the other ingredients with taste! It's better than carbonara, isn't it,
Ingredients:
bacon — 50 g
green peas — 50 g
vodka — 100 g
pelati tomatoes or ketchup — 50 g
cream 30% - 50 g
parmesan to taste
basil for decoration
pasta
Preparation:
Fry the bacon, add the green peas, then pour in 100 g of vodka.
Mix 120 gr. broken tomatoes pelati and 50 cream 30%.
Add a little water, pour out the boiled pasta.
Add the parmesan and basil.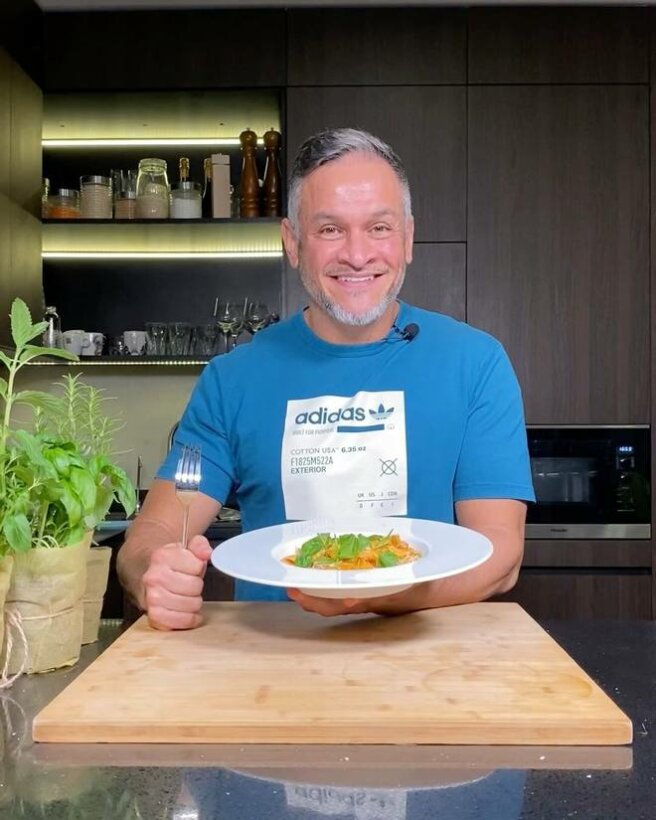 TV channel STB has already started shooting the 11th season of "MasterChef", and on Saturdays there is a summer surprise for the audience — the star season of the project " MasterChef. CELEBRITY".
Recently, Ukrainian singer GARZA shared her favorite healthy recipes.