Summer salads for weight loss: simple and delicious recipes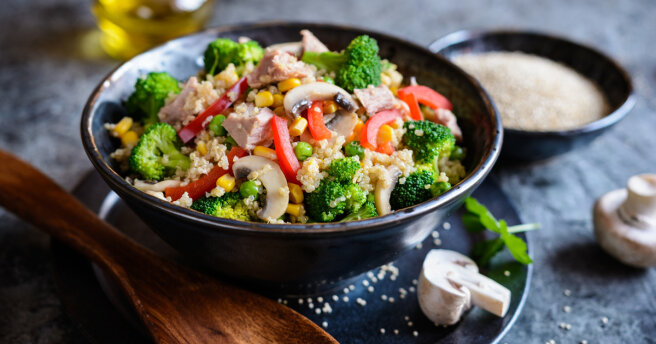 Eating a salad instead of a burger will automatically make you a little slimmer, healthier, and lighter. The trick is that vegetable salads not only help to satisfy hunger, but also remove all unnecessary toxins from the body, saturating you with useful vitamins and minerals. 
In order to eat and lose weight, you just need to add more summer salads to your diet for weight loss. The editors of MustHub talk about the most useful and delicious salads for the body. 
Summer cabbage salad for weight loss
Ingredients:
young cabbage — 120 grams;
dill — 1 bunch;
olive oil — 1 teaspoon;
apple cider vinegar-1/2 teaspoon;
salt — to taste. 
How do we cook?
Prepare and wash the cabbage and dill for the salad.
We will chop the cabbage and take it with our hands to remove the moisture.
Finely chop the dill. 
Put the cabbage in a salad bowl and add the finely chopped dill.
Add salt to taste and season the salad with a mixture of vinegar and oil.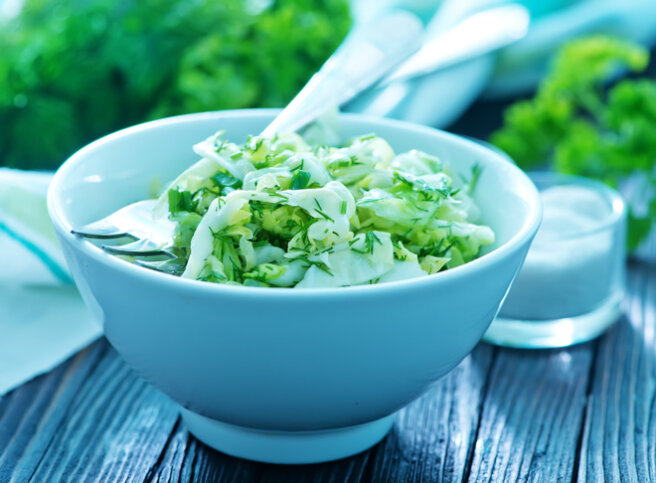 Vegetable summer salad for weight loss
Ingredients: 
tomatoes — 1 pc.;
cucumbers — 2 pcs.;
green onion — 2 stalks;
Feta — 100 g;
flaxseeds — 1 tsp.;
salt — 2 pinches;
flaxseed oil — 2 tbsp.
How do we cook?
Wash the tomatoes, cucumbers, and green onions and cut them in a convenient way, then send them to the salad bowl.
Cut the feta into small cubes and send it to the vegetables. 
Add flax seeds, salt and flaxseed oil to the salad (you can replace it with olive oil).
Mix everything carefully and serve. If desired, garnish with olives.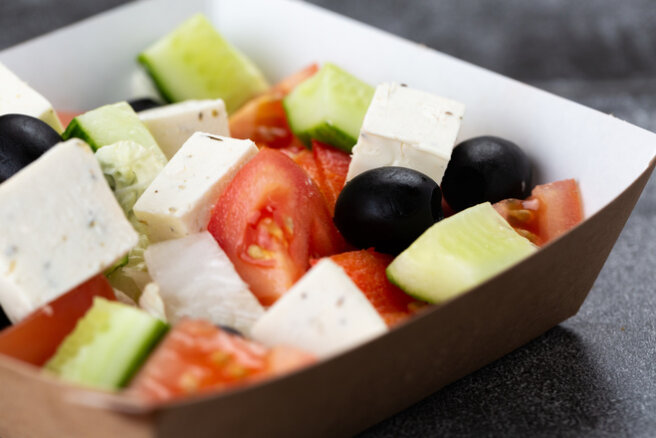 Summer salad with apple and celery for weight loss
Ingredients: 
white cabbage-1/2 head
medium-sized carrots — 3 pcs. 
beetroot — 2 pcs. 
apple — 2 pcs. 
celery — 2 pcs. 
lemon juice-1 tablespoon
olive oil-1 tablespoon 
How do we cook?
Chop the cabbage.
Grate carrots, celery and apples on a coarse grater in raw form.
Grate the raw beetroot. 
Mix all the ingredients in a salad bowl.
Season the salad with lemon juice and olive oil. Stir and serve.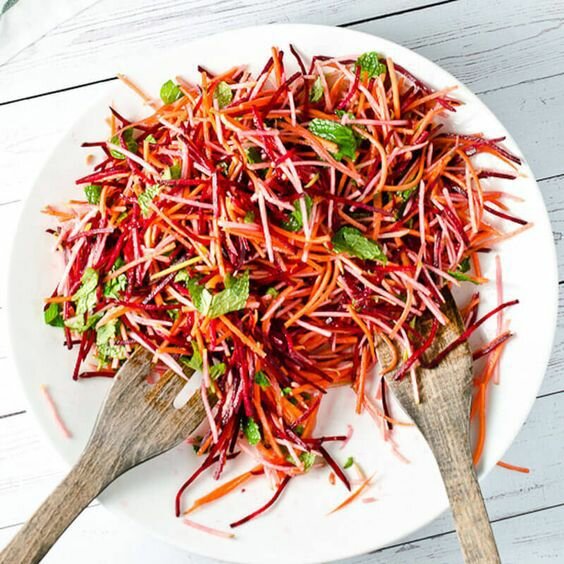 Broccoli salad with spinach and lentils
Ingredients: 
green lentils-200 g;
vegetable broth-600 ml;
olive oil — 4 tbsp.;
champignons — 200 g;
broccoli — 1 head;
red onion-1/2 head;
4 garlic cloves;
salt — to taste;
pepper-to taste;
spinach — 200 g;
1 lemon;
Feta cheese — 100 g.
How do we cook?
Wash the lentils, transfer to a saucepan and pour over the broth.
Bring the lentils to a boil over medium heat. Reduce the heat a little and cook for another 20-25 minutes, until it becomes soft. Then drain the water.
Heat 2 tablespoons of oil in a frying pan over medium heat.
Lay out the chopped mushrooms and broccoli florets. Cook for 3-4 minutes, stirring occasionally.
Again add a spoonful of oil, chopped onion, chopped garlic, salt and pepper. Cook for another 2-3 minutes and remove from the heat. 
Mix the lentils, vegetables, chopped spinach, lemon zest, 3-4 tablespoons of lemon juice, the remaining butter and cheese. 
Serve to the table.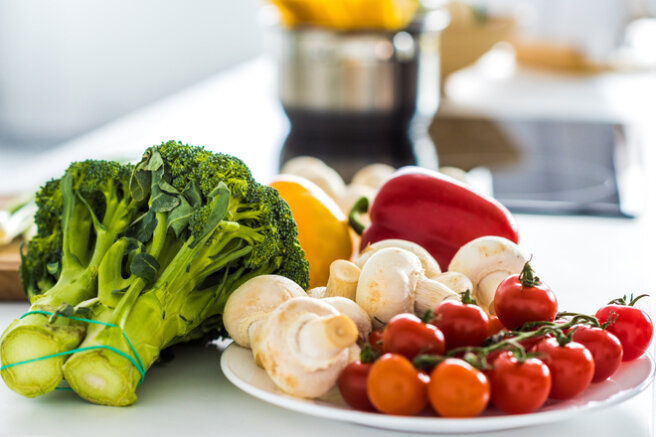 Raw beet salad
Ingredients: 
beetroot — 0.5 kg;
red hot ground pepper-0.5 teaspoons (without a slide);
coriander (seeds) — to taste;
salt — to taste;
olive oil — to taste. 
How do we cook?
Grate fresh beets and add red hot ground pepper. Remove the seeds and grind the pulp in a mortar. Add the coriander seeds to the same place and also crush them. 
Add salt to the salad and olive oil.
Serve to the table (you can pre-cool a little in the refrigerator).