How to roll up young peas: culinary life hacks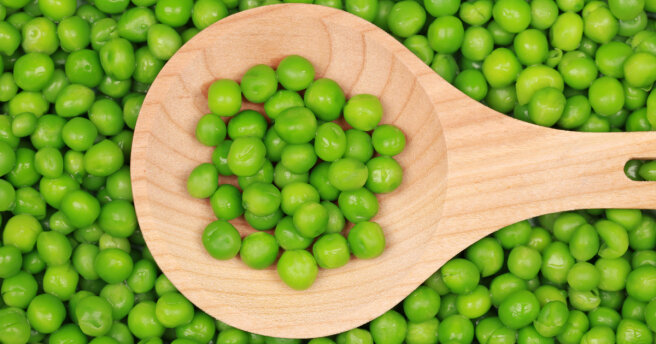 June is the perfect time to preserve peas. Why is it better to roll up young peas, rather than more "experienced" ones? The fruits are still very young and they do not contain so much starch, which means that there will be no cloudy sediment in the jars.
Well, green peas are an ideal option for conservation, because they are very useful for humans. Its delicious fruits contain retinol, thiamine, riboflavin, niacin, pantothenic acid, pyridoxine, folacin, ascorbic acid. Moreover, peas contain calcium, magnesium, phosphorus and potassium.
MustHub has learned how to roll up young peas and shares with you a recipe and culinary secrets that will help make the preparation even tastier.
How to roll up young peas: culinary secrets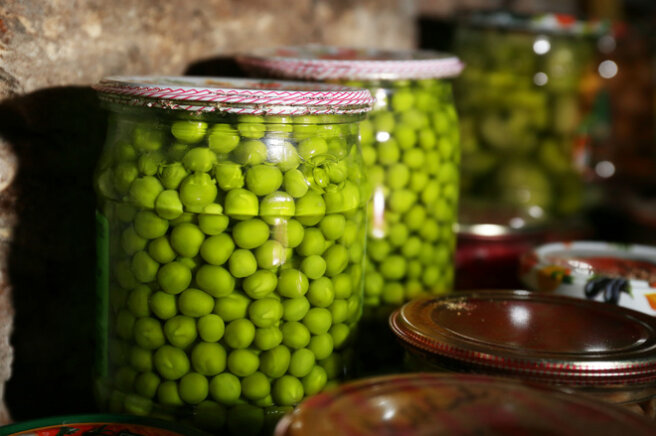 Young peas do not have sufficient natural acidity, so their preservation should take place in very sterile conditions. So if you decide to roll up young peas-turn the kitchen into an operating room for a while.
To prevent the canned peas from spoiling, you can add vinegar or citric acid to the brine, but this will affect the taste.
For preservation, it is better to choose peas of brain varieties of milk ripeness.
If you collect peas for preservation in your own garden, it is better to do it on the 8th day after flowering.
It is necessary to roll up young peas on the day of collection.
If the marinade in the canned peas has become cloudy or changed color, you can not eat the preparation.
How to roll up young peas: recipe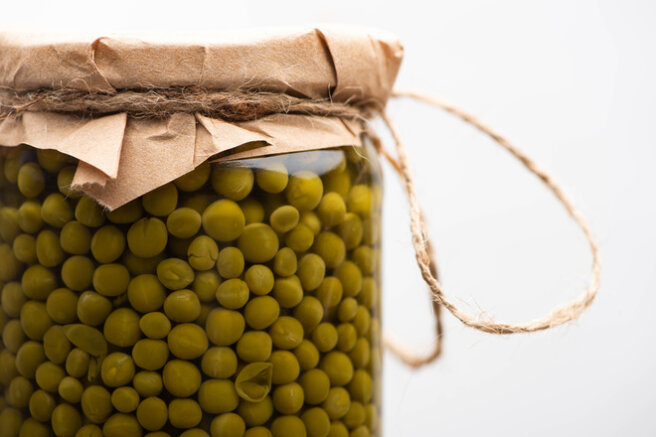 Ingredients:
peeled green peas,
water.
For the marinade per 1 liter of water:
sugar - 3 tbsp.,
salt - 3 tbsp. l,
citric acid - 1 tsp.
Preparation:
Pick the peas and wash them well. Remove the cracked peas - they will give the marinade a cloudy sediment.
Pour water into the container, add sugar and salt. Boil it.
Add the green peas to the boiling water and cook for 15 minutes after boiling.
Then add the citric acid and mix.
Use a slotted spoon to put the peas in sterilized jars. It is important not to remove the pan in which the peas were cooked from the fire.
Fill the peas in the jars so that the top is about 1.5 cm.
Fill the peas with boiling marinade and immediately close the sterilized lids.
Turn the cans over, wrap them up. Store canned peas in a cold place.
By the way, we previously publishedTOP 5 strawberry cake recipes.