Strawberry jam without cooking: you'll lick your fingers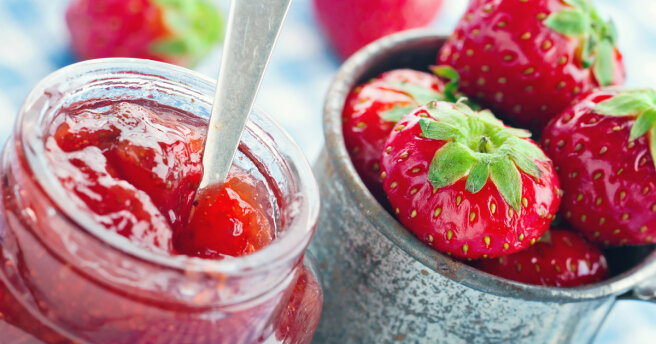 Strawberry jamis probably one of the favorite sweets of childhood. But often the housewives are stopped from cooking it by the fact that it is difficult to imagine jam without cooking. But, fortunately, recipes that make life easier have long been invented. MustHub tells you how to make strawberry jam without cooking.
Pay attention to the fact that strawberry jam without cooking implies cooking without processing berries. So the stove will have to be turned on, but only for 40 minutes.
Strawberry jam without cooking: recipe
Ingredients:
water-0.5 cups,
sugar - 1 kg,
strawberries - 2 kg.
Preparation:
Clean, wash and decant the strawberries, then place them in a convenient container.
In a saucepan, pour sugar, add water and start to prepare the syrup. Bring it to a boil, and then cook over low heat for 5-7 minutes until thick. Don't let the syrup turn pale.
Pour the syrup over the strawberries, cover and let cool. The berries will release the juice, and the syrup will become liquid.
Again, pour the syrup into the pan, bring to a boil and cook over low heat for five to seven minutes. Pour in the strawberries again, cover and let cool. Repeat this action three or four times.
Pour the jam into sterilized jars, cover with a lid and place under a blanket.