Baked stuffed potatoes: the original recipe of Grigory Herman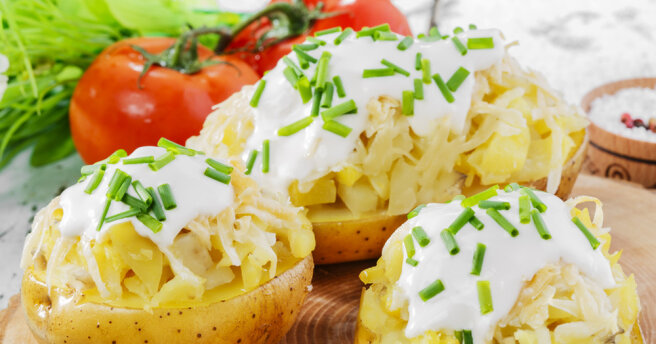 Baked potatoes are an absolute hit of all time and generations! But even such an ordinary dish can be brought to a whole new level of skill. The host of the program "Ranok z Ukrainoyu" on the channel "Ukraine" Grigory German told how to cook potatoes so that the guests even forgot about the barbecue.
Do you like baked potatoes as much as I do? My family's Sunday dish is baked potatoes with lard sails, pickled onions, herring, or smoked mackerel. But I am sure that baked potatoes can be brought to a completely new level of skill and today we will do it,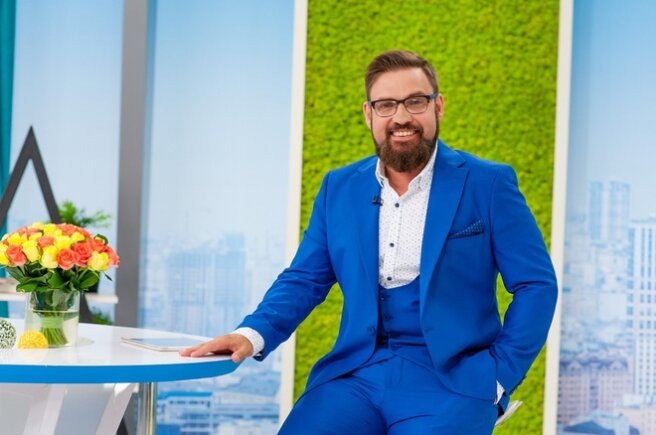 How to cook baked stuffed potatoes: recipe
Ingredients:
Boiled potatoes in uniform – 6 pcs.
Hard cheese – 200 g
Sour cream – 2 tbsp.
Capelin caviar-200 g
Butter – 300 g
Dry white wine – 100 ml
Onion – 0.5 pcs.
Garlic – 2 cloves
Cream – 100 ml
Greens and green onions
Salt and pepper
Preparation:
Chop the green onions and herbs. Pour into a bowl, add sour cream, capelin caviar and a teaspoon of butter. Mix thoroughly.
Cut the potatoes in half and carefully choose the middle – make "boats". Fill the potatoes with the caviar-cream mixture. Grease the baking dish with butter and lay out the potatoes. Rub the cheese and sprinkle the potato "boats", add spices. Place in the oven, preheated to 180 degrees, for 10-15 minutes.
Meanwhile, you can prepare the sauce. Put a saucepan of white wine on the fire. Slice the garlic and add to the wine. Chop half a small onion and add to a saucepan. When a third of the wine has evaporated, add the butter and cream. Stir until the oil is completely dissolved. Add salt and pepper, mix again and remove from heat.
Put the finished potatoes on a platter, pour the sauce into a saucepan and put it as an addition. Bon Appetit!
Watch the program "Ranok z Ukrainoyu" on weekdays at 6: 30 on the channel "Ukraine".
Recently, we shared delicious recipes for energy bars.