Vera Brezhneva's favorite Spanish dish: how to make paella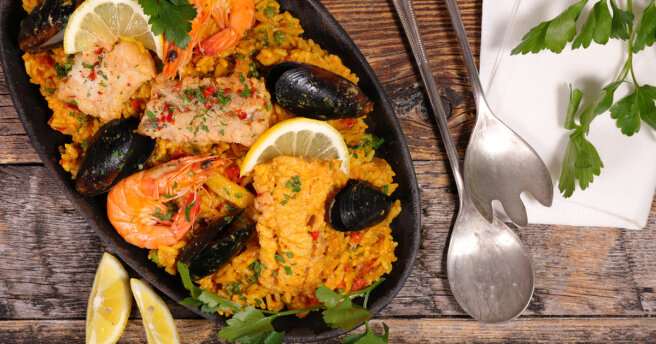 Spain is a country that falls in love not only with its unusual architecture and sunny resorts, but also with its delicious cuisine. Take at least paella-a national dish of rice, a master class on the preparation of which was attended by the singerVera Brezhnev during the filming of the travel show "Heads&Tails. 10 years", which was shown by the New Channel.
Right now, for me, the most delicious Spanish dish is paella. By the way, I didn't fall in love with her right away. Several times I was in Barcelona, tried it and did not understand why this dish is so popular with everyone. And only now, having tasted a really delicious paella, I realized the meaning and taste of this dish, "said the host of" Heads&Tails. 10 years" on the New Vera Brezhnev Channel. - I prefer, by the way, the option with seafood.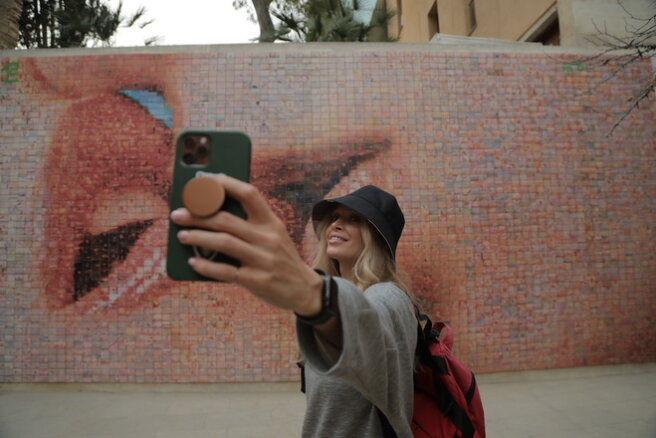 Paella is prepared in different ways — with vegetables, meat, seafood. The Spaniards do it languidly, slowly — at least two hours.
Paella with seafood: recipe
Ingredients:
paella rice (bomba variety) - 150 g;
mini squid — 150 g;
mussels — 4 pcs.;
cuttlefish — 100 g;
tiger prawns — 10 pcs.;
shrimp broth-500 ml;
sweet pepper — 70 g;
garlic — 3 cloves;
parsley — 5 g;
tomatoes-120 g;
shallots — 20 g;
saffron — 0.1 g;
olive oil — 50 ml;
water — 50 ml;
lemon-0.5 pcs.;
salt, pepper — to taste.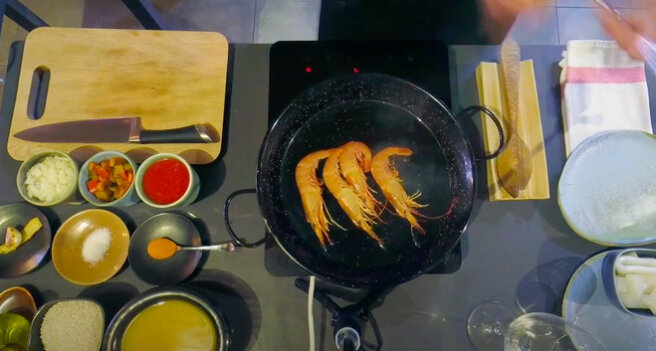 Cooking method:
Cut the pepper and garlic into large cubes, onion-half rings, and parsley stalks-finely chop.
Peel the tomato (to do this, you can put it in boiling water for 15 seconds, and then - in cold water). Grate it on a coarse grater.
Dilute the saffron in 50 ml of boiling water and let it stand for four minutes.
Without removing the shells from the shrimps, remove the intestines from them. Then fry the shrimp along with the mussels and cuttlefish over medium heat for about two minutes.
Add the onion and pepper to the pan and cook for another two minutes, stirring constantly. Then add the parsley and garlic, and after 40 seconds, remove the seafood.
Pour the saffron infusion, broth and grated tomato into the seafood. Add salt and pepper to taste. When the liquid boils, pour in the rice, stir and cook for 15 minutes.
When the water is absorbed and the rice is ready, put the seafood on top and garnish with lemon slices. Paella is ready! Before serving, cover the pan with a lid and let stand for a few minutes.
Watch the whole family the latest editions of the travel show "Heads&Tails. Wonders of the World " on Saturdays at 10: 00 on the New Channel!