Secrets of gluten-free baking: TOP 3 interesting recipes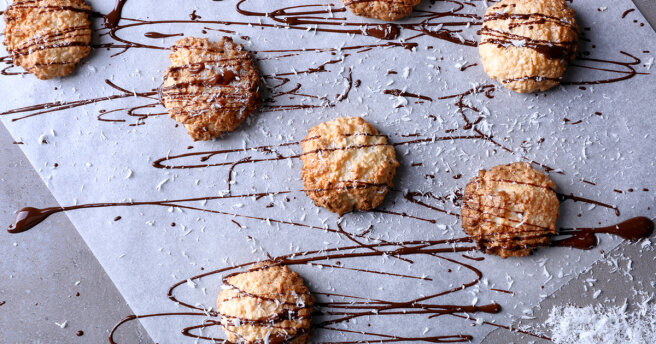 Not everyone can tolerate gluten-containing foods. There is a category of people with celiac disease, i.e. intolerance to vegetable protein, which is found in many foods.
In particular, it is the gluten in wheat, rye,barley and other cereals that will give them the property of stickiness and elasticity when it comes to baking. Due to gluten, flour, when combined with water, becomes dough, not allowing it to crumble and fall apart.
In addition, it is believed that foods with gluten contain fast carbohydrates. And giving them up, so you can effectively lose weight.
But how to do without gluten in baking? It turns out that you can make dough without gluten. MustHub has found some interesting and delicious gluten-free recipes in which gluten is replaced by other products.
Gluten-free coconut cookie Recipe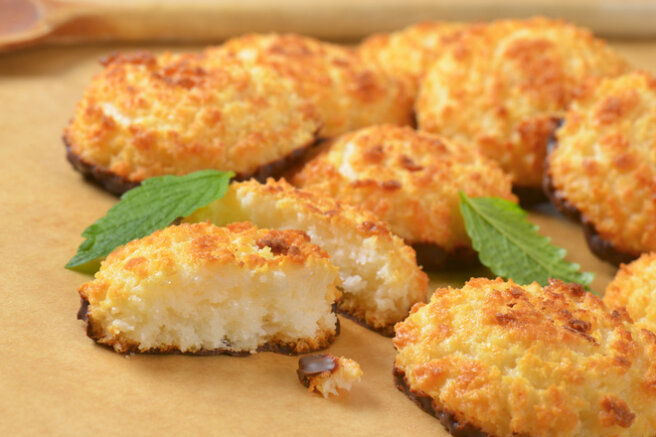 This dessert will appeal to lovers of coconut and not only – tender and just melts in your mouth.
Ingredients:
3 eggs,
250 g coconut chips
2 teaspoons potato starch,
150 g of sugar, a pinch of salt.
Preparation:
Beat the eggs with sugar and salt until white.
Add the coconut shavings and starch to the egg mass and mix.
Soak your hands in water and form small coconut balls.
Place the cookies on a parchment-lined baking sheet.
Send the cookies to preheated to 200°Remove from the oven and cook until golden brown for about 20 minutes.
Cool the cookies and serve.
Gluten-free rice flour pancakes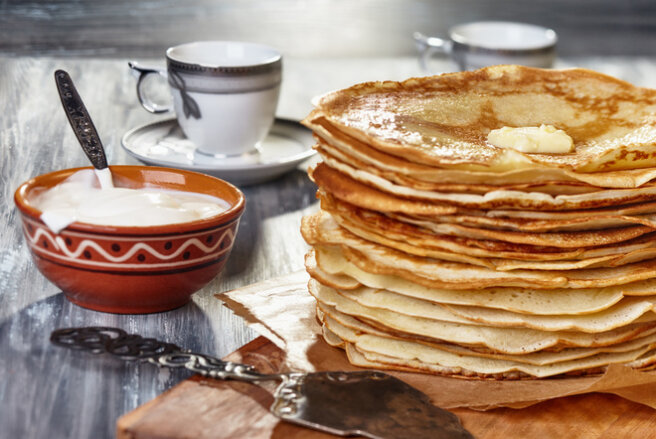 An alternative, and for some people – a successful replacement of pancakes made from ordinary wheat flour for gluten-free rice.
Ingredients:
2 eggs,
2 cups milk,
200 g rice flour,
20 g potato starch
40 ml vegetable oil,
2 tablespoons sugar,
a pinch of salt.
Preparation:
Beat the eggs with sugar and mix them with milk.
Mix all the dry ingredients together.
Gradually, stirring, add the flour and starch to the egg mixture.
Add the vegetable oil and mix well again.
Grease a preheated frying pan with vegetable oil and bake the pancakes in a thin layer on both sides until golden.
Gluten-free cake with cottage cheese and berries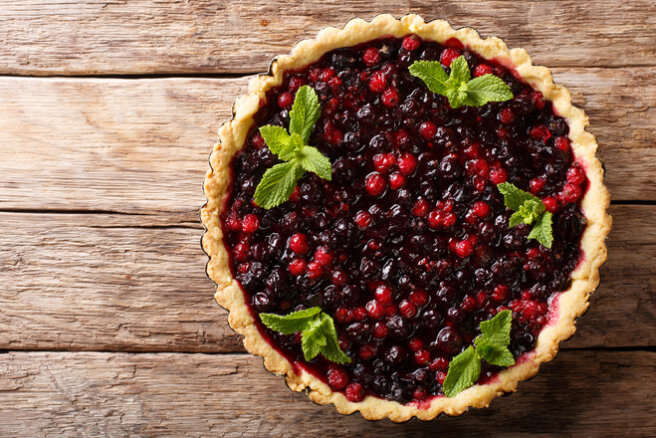 Try a fragrant, tender cottage cheese pie with berries.
Ingredients:
300 g of berries,
500 g cottage cheese,
50 g butter,
100 ml of milk,
2 eggs,
100 g corn flour,
3 tablespoons cornstarch,
200 g of sugar,
10 g vanilla sugar,
1 tablespoon vegetable oil,
a pinch of ground cinnamon,
a pinch of salt.
Preparation:
Fill the corn flour with milk and let it brew so that it swells.
Beat the eggs with a little sugar, vanilla sugar and salt.
Add half of the milk to the curd and beat with a mixer until smooth.
Gradually add half of the sugar and continue to beat at medium speed.
Add the soft butter, eggs and mix again.
At the end, add the swollen corn flour.
Pour the dough into a greased form with vegetable oil and send it to the oven preheated to 180°C.
Bake the cake until golden brown for about 40 minutes, then cool slightly.
Prepare the filling, for which in a saucepan, mix the berries, the remaining sugar, cinnamon and starch, bring the mixture to a boil and, stirring, keep on low heat for 5 minutes until thickened.
In the finished cake, distribute the berry filling, cool to room temperature and serve.
Bon Appetit!