Recipes for a picnic in nature: what to cook for the May holidays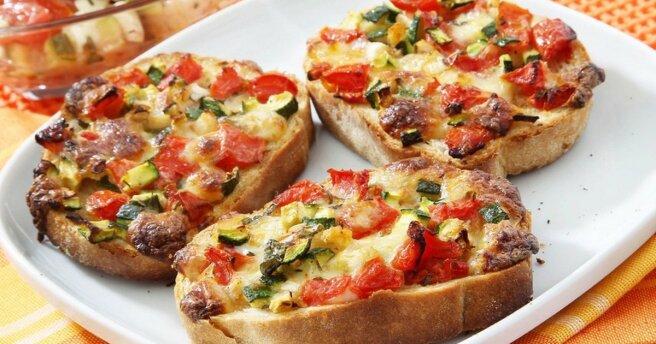 Did you decide to go out with the company to the forest, to the river or to the dacha? Then stock up on delicious picnic recipes from MustHub. 
May holidays, Easter and the weekendthat awaits us at the end of spring, especially if they fall on sunny and warm days, it's great to spend somewhere outside the city, away from the hustle and bustle.
To make your vacation a success, try to think through everything to the smallest detail: clothes, equipment, and delicious simple recipes for a picnic in nature.
Main dishes for a picnic in nature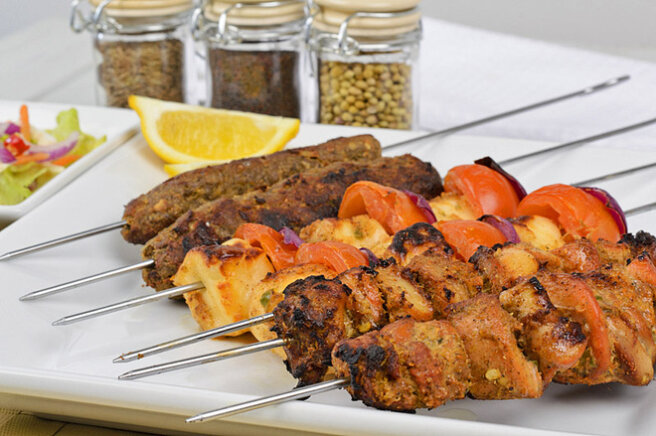 Of course, the main dish of any picnic is shish kebab. The taste of the shish kebab, and, in fact, the success of the entire holiday, depends on how well the meat is prepared.
Recipes for a picnic in nature: marinade for shish kebab 
Marinade for meat is necessary to make the shish kebab more juicy and tender, nourish with spicy flavors and improve the taste. There are a great many recipes for preparing meat for cooking shish kebab, each hostess has her own favorite recipe, but there are also general principles. Learn how to make the right marinade for meat.
Recipes for a picnic in nature: fish shish kebab
Shish Kebab from fish is a more lean and dietary dish than fried meat, it is easier to get into the stomach and is better absorbed by the body. Fish, unlike meat, is marinated and fried very quickly, and the taste of shish kebab from fish can surprise many gourmets.
Recipes for a picnic in nature: grilled vegetables
Grilled vegetables are a great side dish for meat or fish. But even on their own, with warm bread and spicy sauce-it's very tasty. Best of all, of course, on the fire, with smoke. Try!
Cold appetizers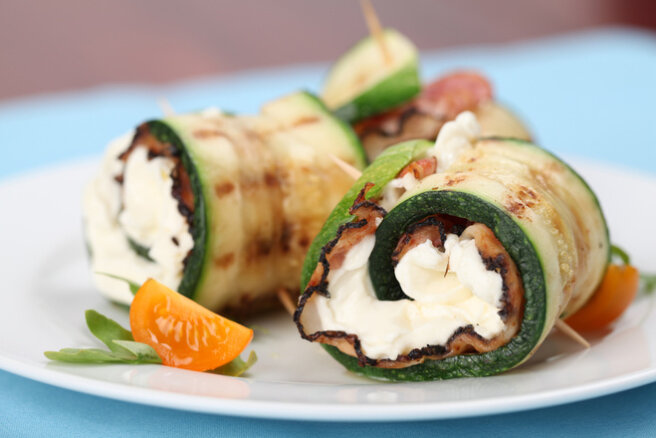 While the bonfire is being lit and the main dishes of the picnic are being prepared, it's time to do some light snacks. Here it is appropriate to cut cheese and various smoked meats, as well as delicious sandwiches and other dishes prepared in advance. The main thing - try not to take perishable food with you to avoid poisoning during outdoor recreation.
Recipes for a picnic in nature: tuna and green salad sandwich
If you brought with you a jar of canned fish in oil, a little greens and onions - now you are ready for a wonderful snack in the form of sandwiches.
Recipes for a picnic in nature: chicken liver appetizer 
A light snack of chicken liver is perfect for snacking while the main course is being prepared. Serve it with bread, unsweetened cookies or loaves.
Recipes for a picnic in nature: zucchini rolls 
If you want to quickly and deliciously feed your friends, we advise you to prepare zucchini rolls in advance.
Salads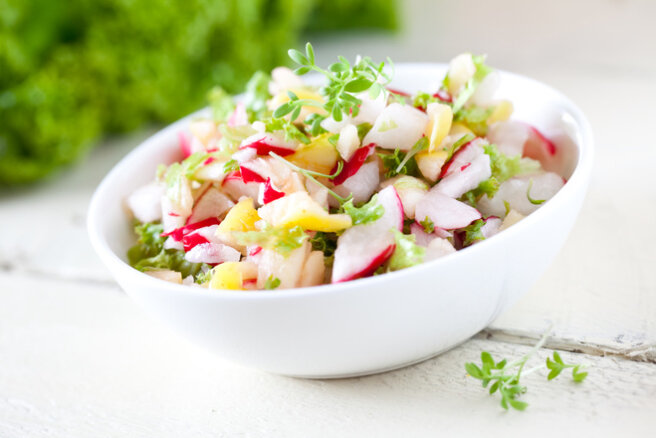 In addition to the traditional slicing of fresh vegetables and herbs, you can have time to prepare vitamin salads in a hurry.
Recipes for a picnic in nature: asparagus salad with vegetables
Recipes for asparagus salads are simple, and the result is amazingly delicious and most importantly-healthy.
Recipes for a picnic in nature: potato salad with radish and mustard
This salad is prepared very quickly from absolutely simple ingredients. At the same time, despite the fact that it is lean, the salad turns out to be hearty and delicious. 
Recipes for a picnic in nature: radish salad with mint
Radishes in combination with herbs and other vegetables can be very tasty. Try the refreshing spring radish and mint salad.
Enjoy your stay!