What to cook for Easter: the recipe for the perfect pork from Grigory Herman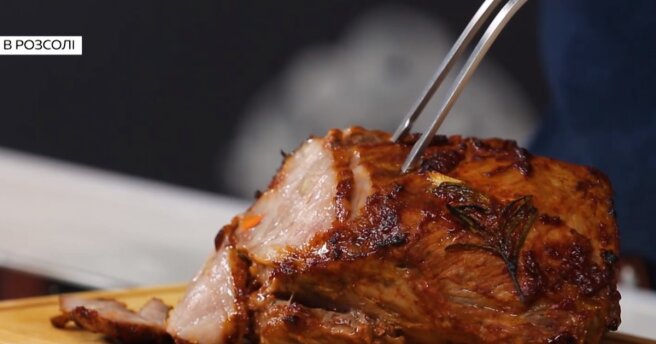 Ukrainian housewives continue to prepare forThe Resurrection of Christ and are constantly looking for new ideas what to cook for Easter. For many, the main dishes on the table on this day are cakes, self-painted eggs and, of course, baked pork.
The host of the program "Ranok z Ukrainoyu" on the channel "Ukraine" Grigory German offers to cook a popular dish in a slightly new way. The composition of the dish includes products that are in the arsenal of every hostess, and the bright taste and juiciness of the meat will amaze you and all your guests.
Ingredients:
Pork neck — 1 kg
Home-made adjika – 200 g
Bay leaf – 3 pcs.
Garlic – 5 medium cloves
Carrots – 2 pcs.
Rosemary – 3 sprigs
Pepper peas – 1 tbsp.
Salt – 25 g
Preparation:
Put a saucepan with a small amount of water on the fire, bring to a boil. Add the bay leaf, rosemary, peppercorns and a tablespoon of salt.
When the spices give off their flavors, remove the saucepan from the heat and pour the brine into a large bowl. Add a glass of chilled water. Immerse the meat in a warm solution and leave to marinate for 24 hours.
The next day, you can bake pork. To do this, cut the garlic and carrots into small pieces. Make cuts in the meat, stuff it with vegetables. Generously grease the meat with adzhika.
Bake in the oven at 170 degrees for 1.5 hours.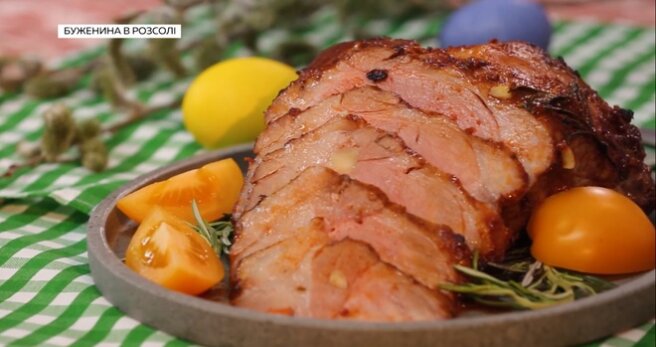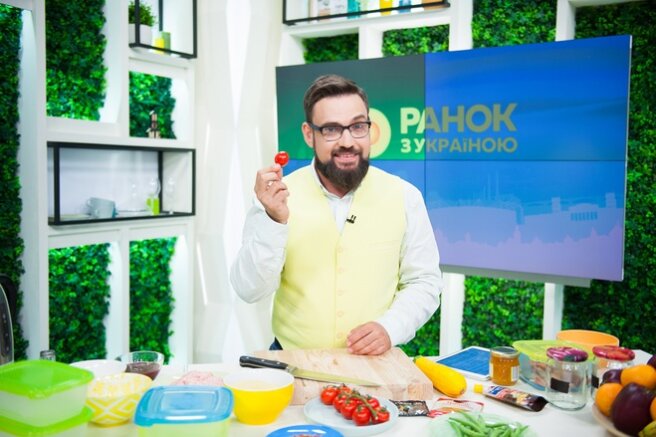 Watch the program "Ranok z Ukrainoyu" on weekdays at 6: 30 on the channel "Ukraine".
Recently, we shared a full-fledged menu that can be prepared for Easter.