How to choose a store-bought paska: 7 useful tips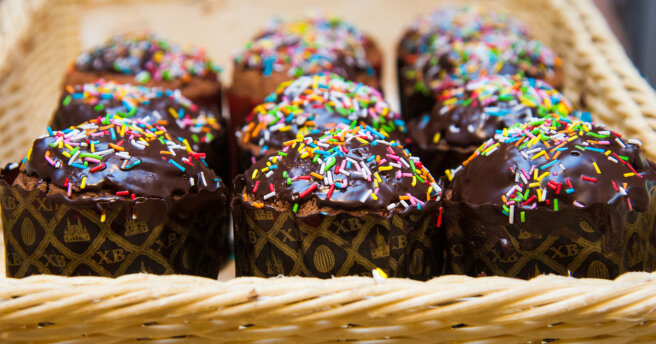 They grow by leaps and bounds. If earlier such a compliment was addressed to the pastry dough, now, alas, it is more applicable to prices. As you have already noticed, on the eve of the main Orthodox holiday of Easter, the cost of food in Ukraine has jumped very much. Therefore, many housewives come to the conclusion that it is more profitable to buy paska, and not to bake it yourself. MustHub will tell you how to do this correctly so that the festive pastries come to the table.
How to choose a high-quality paska in the store
Release date. First of all, pay attention to when the paska is made. Many manufacturers try to flood the store shelves with their products as early as possible in order to get more profit. So a month ago speaks for itself.
Expiration date. Do not buy Easter cakes, which can be stored for several months. The same applies to foreign kulichs. Despite their attractiveness, they contain preservatives, which increases the shelf life, but negatively affects health. From here, we move smoothly to the third point.
Composition. Before buying baked goods in the supermarket, carefully study what the paska is made of. If it contains palm oil or margarine instead of butter, and egg powder is indicated instead of eggs, then the quality of such a dessert is not the highest. Yes, and instead of water in the paske should be milk.
Smell. Even through the dense packaging, you can catch what the baking smells like. If you feel an unpleasant smell – this should alert you. This means that the paska is made from low-quality products, for example, sour milk or old fat.
Sizes. Do not risk choosing kilogram giant paski. As practice shows, they may not be well baked inside. It is better to take a few smaller pieces.
Appearance. Paska should be appetizing, beautiful, tall, well-suited, with a dry, not wet cap. Paska with bright poisonous colors of sprinkles or candied fruits is also not worth taking, if you do not want to earn an allergy from dyes.
Packaging. Without packaging, you can only buy pastries that have just been made in the supermarket's own bakery-so to speak, in front of your eyes. But the paska delivered from somewhere to the store without packaging should alert you-you never know how much and where it was, as well as what hands took it. The ideal packaging option is a paper wrapper, polyethylene and a cardboard box.