How to cook delicious grilled fish on Palm Sunday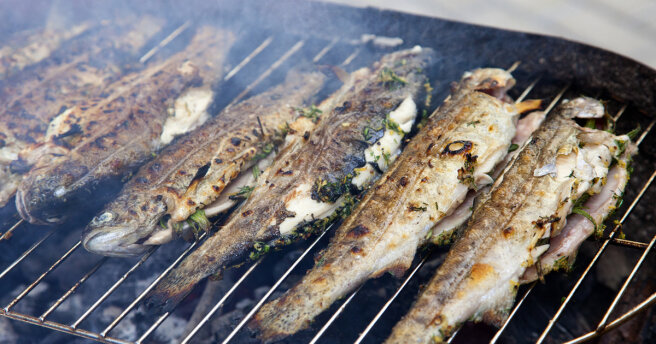 In the spring, you want to break out into nature on a holiday and have a picnic with your loved ones with an insanely fragrant barbecue. However, if you fast during Lent, the meat can be replaced with an alternative and permitted by the canons of the church product-fish. The editors of MustHub offer you recipes for how to cook delicious grilled fish on Palm Sunday. 
Grilled salmon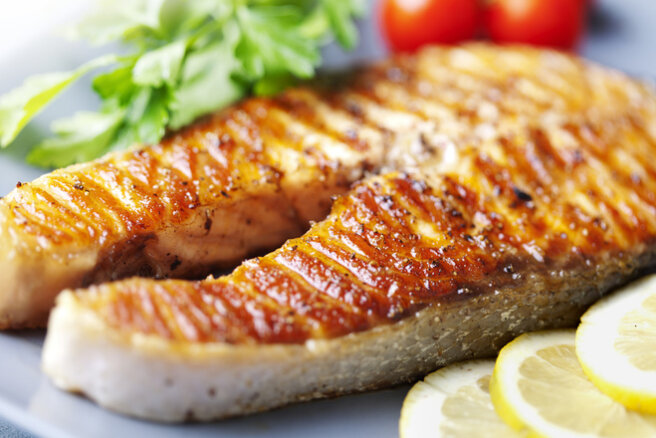 Ingredients:
Salmon fillet with skin — 1 kg
Vegetable oil — for greasing the grill
Lemon — 1 pc.
Greens — a couple of twigs
Salt, pepper — to taste.
Cooking method
Wash the fish well, remove the bones and dry it. Add salt and pepper.
Lubricate the grill grate with vegetable oil and preheat the grill to a sufficiently high heat. Spread the pieces of salmon skin up.
On one side, the pieces of fish should be fried at 60-70%. Depending on the thickness of the fillet, this will take 6-10 minutes. Use the grill spatula to turn the fish over. The fish should be well detached from the grid.
On the other side, fry the salmon for another colo 3 minutes.
Remove the salmon from the grill and serve with lemon slices and herbs.
Grilled mackerel in marinade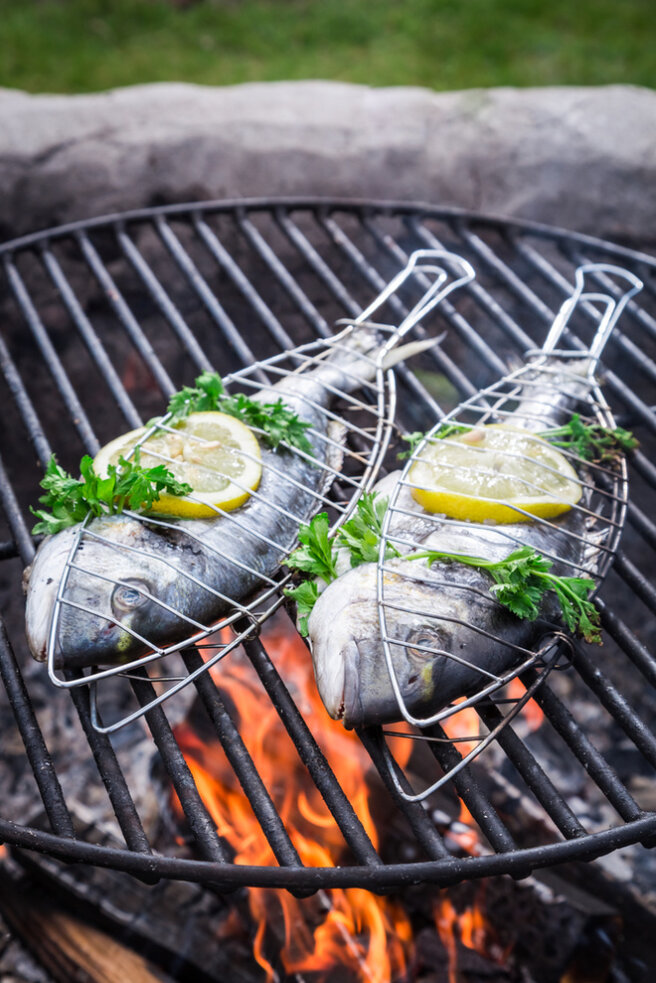 Ingredients:
Mackerel – 3 pcs.
Lemon-1 piece.
Ginger root – 20 g
Dried basil – 2 teaspoons
Vegetable oil ~ 2-3 tbsp. l
Black pepper, salt – to taste.
Cooking method
Cut off the head from the carcass of the fish, clean out the entrails, cut off the tail and fins. Wash the fish well. Make shallow oblique cuts along the entire length of the fish, so that it is better soaked in the marinade. 
On a cutting board, sprinkle the fish on both sides with salt, pepper, basil and a finely grated ginger root.
Put the fish in a bowl and squeeze out the lemon juice. Infuse the fish should be from 30-60 minutes. You can take longer if you want to get a richer taste.
Lubricate the grill and fish pieces with vegetable oil, preheat the grill. Put the fish skin up and fry for about 15-20 minutes until golden brown.  During frying, you can add a little vegetable oil so that it does not burn. Make sure that the fish does not dry out and do not form bubbles on the skin.