Paska in a slow cooker: how to prepare delicious pastries for the holiday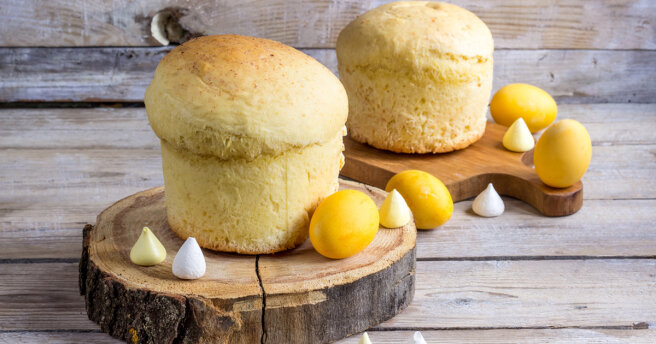 There are only 10 days left until the celebration of the Bright Resurrection of Christ, and many housewives already know what kind of pasca they will bake for the holiday. We suggest experimenting and cooking the pasca in a slow cooker. An Easter cake in a slow cooker turns out to be no less delicious than a pasca cooked according to a traditional recipe in the oven.  Write down the recipe for paschi in the slow cooker from MustHub and meetEaster 2021 with joy in the family circle at a delicious festive table!
Ingredients for paski in a slow cooker:
for the test:
650 g flour,
2 eggs and 2 egg yolks,
250 ml of milk,
100 g butter,
150 g of sugar,
10 g vanilla sugar,
200 g of raisins,
10 g dry yeast,
pinch of salt,
for the glaze:
2 egg whites,
100 g powdered sugar,
0.5 teaspoons lemon juice.
Cooking paschi in a slow cooker:
Dilute the yeast in warm (not hot!) milk and leave for 20 minutes until the foam cap appears.
Sift the flour through a sieve. Add 1 cup of flour to the milk-yeast mixture, mix, cover with a napkin and leave the dough for half an hour in a warm place.
Rub the eggs and yolks with sugar and vanilla sugar.
To the sourdough, add the egg mixture, soft butter and mix well. Separate 1 cup of flour, and mix the rest with salt, gradually pour into the sourdough and knead the dough. Cover it with a napkin and leave it to come up for another 1 hour.
Wash the raisins, dry them and roll them in flour so that they are evenly distributed in the paste.
Lay down the raised dough and add the raisins to it. Knead a little dough with raisins, cover and leave to rise for another 1 hour.
Lubricate the bowl of the slow cooker with butter and choose the "Preheat" mode for 15 minutes. Place the Easter cake dough in the bowl, close it, then turn off the slow cooker and leave the dough for 40-60 minutes to rise.
Choose the "Baking" mode for 45 minutes. And again for 45 minutes. You can check the pasca with a wooden stick.
While the Easter cake is being baked in a slow cooker, prepare the icing. Whisk the protein with powdered sugar and lemon juice until it is thick.
Let the pasca cool and top it with icing. The most delicious Easter cake in a slow cooker is ready.
And you can find out how to decorate an apartment for Palm Sunday here.