How and when to paint eggs correctly for Easter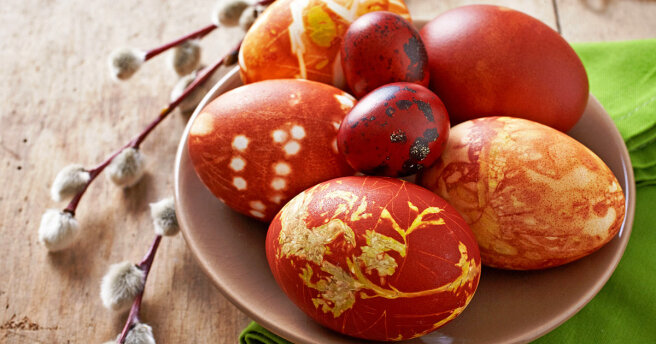 There has long been a beautiful tradition – to paint eggs for Easter. There are many ways to do this, they are limited only by human imagination. In this article, MustHub has collected 3 ways to color eggs with natural dyes.
Buying dyes in a store is not a good idea if you are a fan of everything natural and safe. Such dyes contain many chemicals that can pass through the shell and color the eggs themselves. It's not very pleasant, you must admit.
When to paint eggs for Easter
There are church traditions, according to which you need to prepare for Easter on certain days. This also applies to the coloring of eggs. It is best to prepare a festive treat in the period from Thursday to Saturday before Easter. But you can not start cooking until you put things in order in the house. For more information about when to paint eggs for Easter, read the link.
How to dye eggs in onion husks
Onion husk is perhaps the most popular of the natural egg dyes. And this is well deserved, because the color from it turns out no worse than from the store. And the unique patterns that remain on the eggs after such coloring are definitely the best decoration on the Easter table. Earlier, we told you how to dye eggs in onion husks.
How to color eggs with beets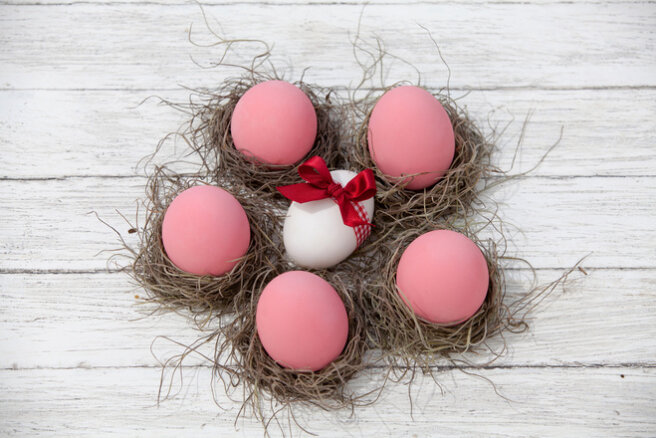 Thanks to such a natural dye as beets, eggs acquire various shades of red-from delicate pink tones to a darker burgundy. This depends on the amount of time that the eggs will be in the beet juice, as well as on the concentration of the solution itself. Read how to color eggs with beets.
How to color eggs with turmeric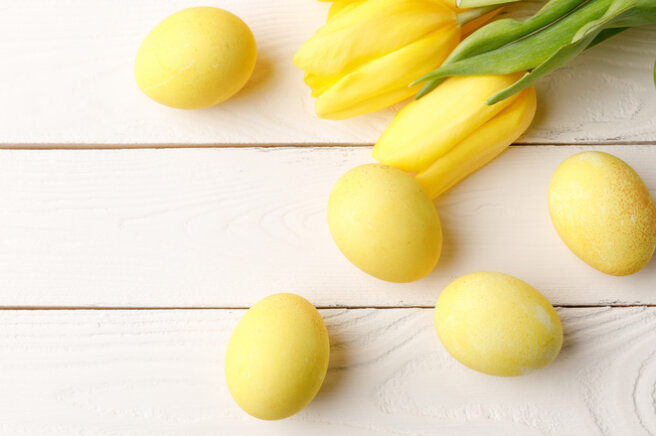 By painting the eggs in turmeric, you can get a color from light yellow to deep gold. Agree, these eggs will look elegant and festive. Follow the tips of our article – and you will certainly get the most beautiful holiday table among all your friends. Learn how to color eggs with turmeric.