How to make coffee: TOP 3 recipes for every taste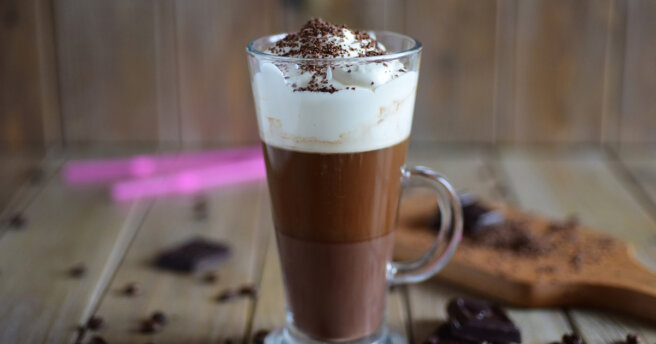 In honor of Espresso Day, which is celebrated on April 17, MustHub shares with you delicious coffee recipes. Natural and instant, hot and cold, with chocolate, milk and ice cream – choose as you wish and enjoy the consistently amazing taste and aroma of coffee.
Coffee bicherin
Try a spectacular multi-layered coffee drink, which successfully combines a bright chocolate and rich coffee taste.
Ingredients:
50 g dark chocolate,
50 ml of heavy cream,
50 ml of milk,
50 ml espresso coffee.
Preparation:
Make some strong coffee.
Bring the milk to a boil, but do not boil it.
Break the chocolate into the hot milk and stir it until it dissolves.
Pour the hot chocolate into a glass.
Using a spoon, carefully pour the fresh espresso over the side of the glass, so that it does not mix with the chocolate layer
Beat the cooled cream with a mixer until creamy.
Spoon the cream carefully over the coffee layer.
Garnish the coffee with grated chocolate and serve with a straw to better enjoy each layer of bicherin coffee separately.
Whipped coffee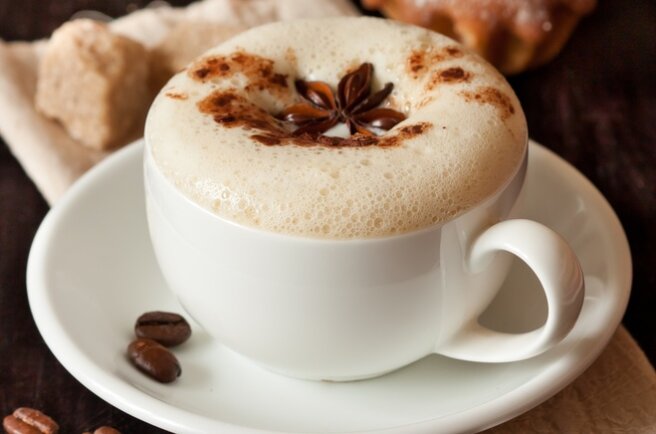 Light coffee foam with a bright taste and aroma will surely appeal to all coffee lovers. It can be used as a ready-made dessert, or it can be added to other drinks and ice cream.
Ingredients:
2 teaspoons instant coffee,
2 teaspoons sugar,
30 ml of boiled water.
Preparation:
Pour the coffee into a deep bowl and pour cold boiled water over it.
Whisk the coffee and water into a foam for about a minute.
Add the sugar and continue to beat at high speed until a strong and stable foam appears, about 3 minutes.
Transfer the coffee foam to a cup and serve until the foam has settled.
Coffee glasse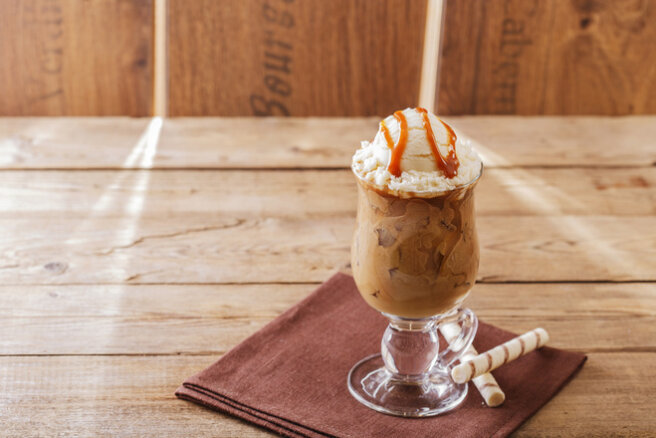 Lovers of soft drinks will appreciate the delicious glasse with the aroma of cinnamon.
Ingredients:
50 ml espresso,
1 scoop of ice cream,
2 tablespoons whipped cream,
2 tablespoons chocolate syrup,
a pinch of ground cinnamon.
Preparation:
Brew and sup the espresso.
Put a ball of ice cream in a glass and pour the chocolate syrup over it.
Pour cold coffee into a glass.
Put the whipped cream on top.
Sprinkle the coffee with ground cinnamon and serve.
Bon Appetit!