Star risotto: NK and Anna Andriychuk shared a recipe for the dish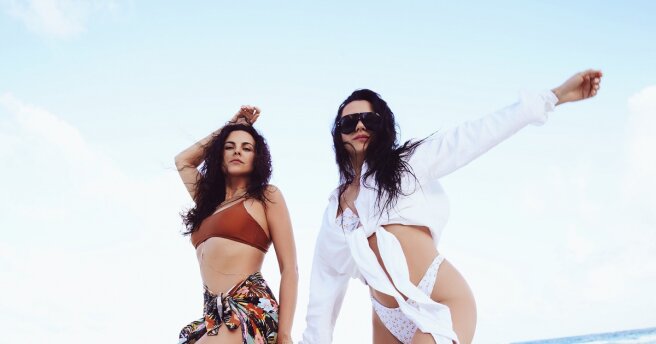 In their own reality show "Girls rule" Nastya Kamenskikh tells about her adventures in Mexico, where the singer went with her mother Lydia Petrovna and her friend Anna Andriychuk. In the second episode, the girls showed a recipe for a delicious dish-risotto with seafood.
How to make risotto: recipe
Ingredients:
Fig-2 tbsp.
Squid fillet — 2 pcs.
Broth — 3 tbsp. (from what — at your discretion)
Dry white wine — 100-150 ml
Olive oil — 2-3 tbsp.
Butter — 2-3 tbsp.
Onion-0.5 heads
Garlic — 2-3 cloves
Parmesan-the more the better
Salt/pepper to taste
Preparation:
First, you need to boil two cups of rice until half cooked. For risotto, you will need a frying pan, where the rice will need to be mixed with the broth. We made broth from squid fillets. You can use another one as a basis.
We also add wine, necessarily dry white, olive and butter to taste. Onions and garlic will give an incredible taste and smell to your dish, so do not forget about these ingredients. Salt and pepper. When the risotto is ready, sprinkle with parmesan cheese.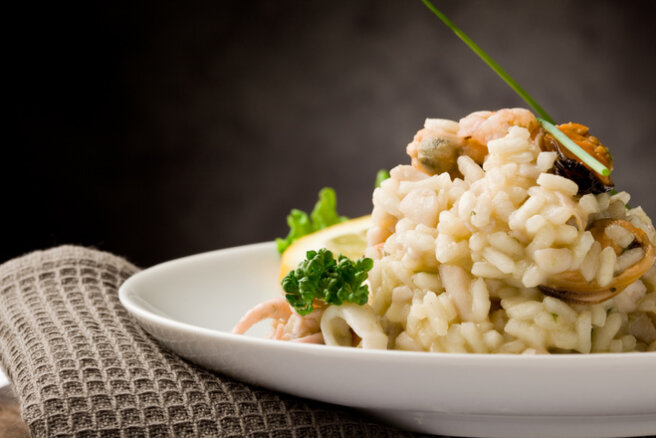 NK carefully monitors his figure, because he does not allow himself to abuse harmful foods and dishes that are rich in carbohydrates. But for risotto, she made an exception.
I usually eat healthy, healthy food. And even on a reboot in Mexico, I have very simple breakfasts: oatmeal, fruit, boiled egg. But this time I decided to allow myself to eat something delicious and high-calorie. Moreover, the risotto turned out just awesome!
For Nastya, this was the first experience of making risotto. Her friend Anya shared her recipe with the singer. For more details about the recipe, see the new series of the reality show "Girls rule".
Interestingly, in the second series, the topic of proper nutrition is touched upon repeatedly. NK even held an online conversation with the famous dietitian Albina Komissarova to debunk the myths about dietary restrictions and weight loss.