Homemade chips in the oven: delicious and healthy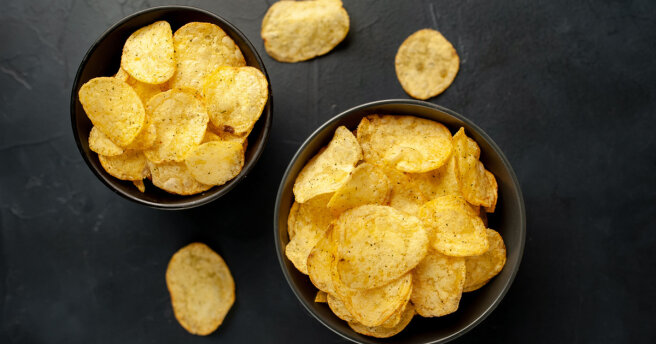 Fast food, as you know, is not good for your health. However, you always want to treat yourself to something delicious and crunchy. MustHub offers you to cook homemade chips in the oven. 
To make the chips yourself, you will need a minimum of time and cost. At the same time, your crunches, unlike industrial analogues, will be without harmful overcooked oil, excess salt and artificial flavors.
Ingredients:
potatoes - 3 pieces of medium size
vegetable oil - 2 tbsp.
salt-a pinch
paprika or black pepper-a pinch.
Cooking method:
Wash and peel the potatoes. Cut into thin slices 2 mm thick. If it doesn't work with a knife, try slicing it with a vegetable peeler.
Place the sliced potatoes on a paper towel so that the water is absorbed and the slices dry faster.
Put the dried potatoes in a bowl, add vegetable oil, salt and paprika and mix.
Place a sheet of parchment on a baking sheet and lay out the slices so that they do not touch each other. 
Fry in a preheated 180 degree oven for 20 minutes until golden brown.
Cool and serve.