Jennifer Lopez and Ben Affleck were filmed on a date in Beverly Hills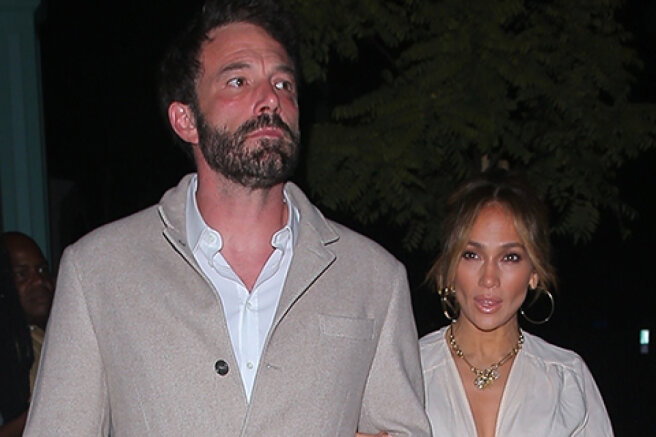 Despite the fact that 48-year-old Ben Affleck and 52-year-old Jennifer Lopez have been together for several months, there is no less interest in their romance. But if at first everyone was discussing the very fact of their epic reunion 17 years after parting, now everyone is gossiping about the sincerity of their feelings.
The couple, however, ignoring the conversations, enjoys their romance and practically does not break up. Yesterday, Ben and Jennifer were filmed on a date in Beverly Hills.
The lovers arrived for dinner dressed up: Ben was in a jacket, shirt and trousers, and his companion was in a white top tied at the waist, and an asymmetric midi skirt and light sandals. Lopez held her lover by the arm.
The couple has not been hiding their romance for a long time, but they decided to publicly tell about it only recently, choosing social networks for this. Now all that remains is to wait for their joint official release.
They say that the relationship between Ben and Jennifer is very serious: the lovers are thinking about a joint house and even, according to rumors, are thinking about a wedding. Once they almost tied the knot, but canceled the celebration shortly before the planned date.
They want to do everything possible to make everything work out for them. Despite the fact that their breakup many years ago was very difficult for Jennifer, she never spoke badly about Ben. She feels that they have a second chance,
- an insider told about their relationship.
Lopez herself said a month ago that she is very happy now.
I've never felt better than I do now— " she noted.